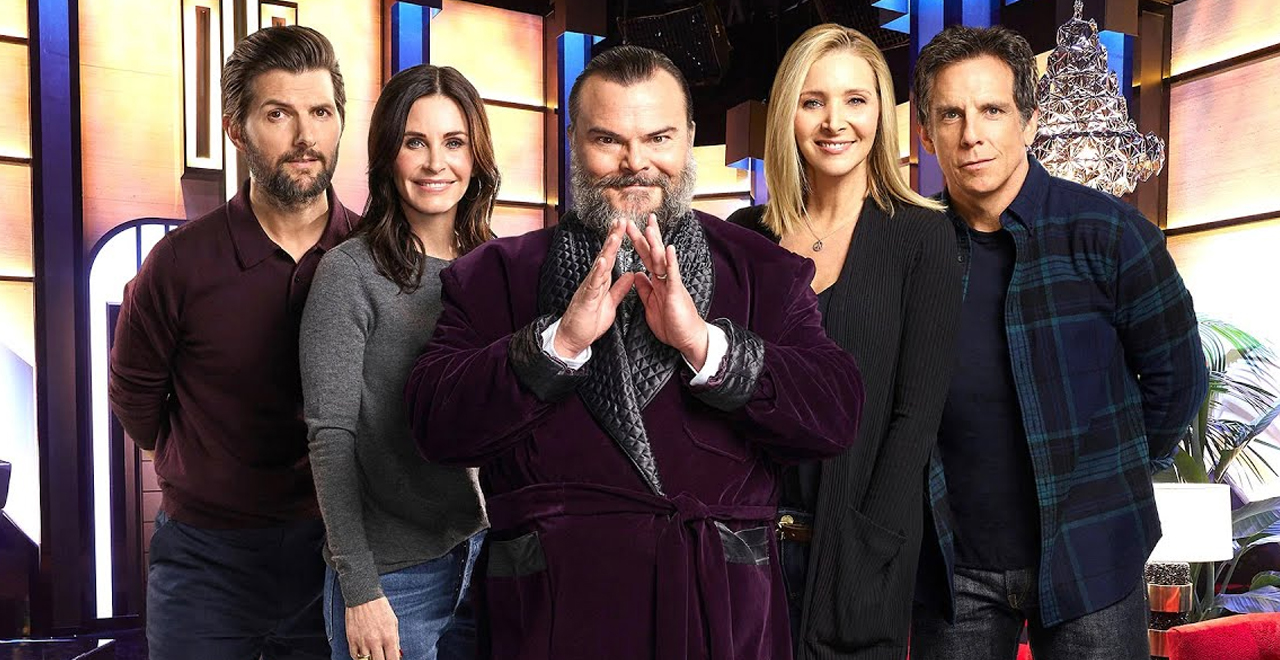 Credit: YouTube/Celebrity Escape Room
Celebrities are just like us! They drink coffee, they get gas, they let their hair go and their beards grow and get desperately bored during the quarantine the same way you and I do! We're all doing what we can to survive this thing, and also find ways to pass the time so we don't go insane.
Ok, maybe celebrities are having a little easier time navigating this pandemic, hunkered down in spacious luxury homes with pools, home gyms, and personal assistants providing for them. That said, watching them get mocked by Jack Black is the guilty pleasure we need right now. And it's also for charity.
If you've never been in an escape room, it's essentially a real-time puzzle you and your groups are forced to solve in order to, well, escape the room. Usually, these rooms don't include celebrities, but for this special edition, Friends' Courtney Cox and Lisa Kudrow were joined by Adam Scott and Ben Stiller, with Jack Black serving as the Master of Ceremonies. Duties he took obvious delight in performing while his pals attempted to solve their way out of captivity.
The show aired on NBC on Thursday, May 21st, aka Red Nose Day, just before a two-hour Red Nose Day special, to help raise funds for children in need.
Check out the whole episode here: