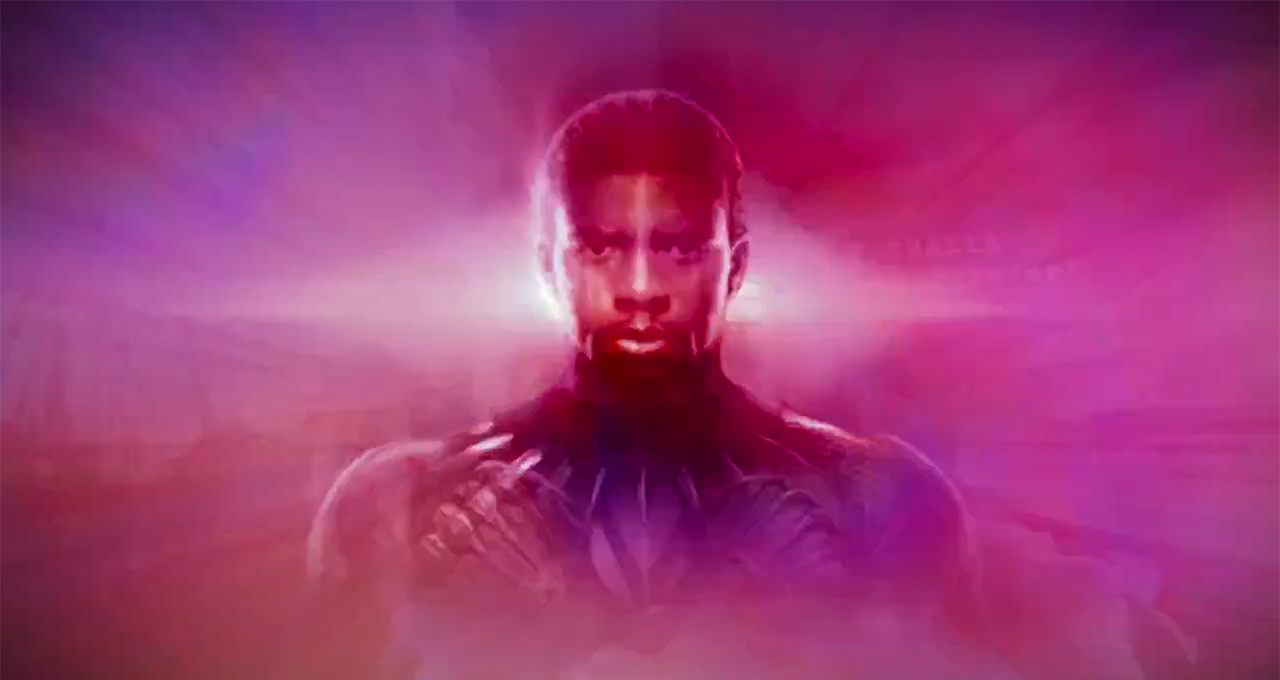 Credit: Twitter/Kevfeige
It's only been a few months since the world was stunned by Chadwick Boseman's sudden passing. Sudden to us, at least, as we were unaware of his four-year battle with cancer.
On November 29th, Boseman would have celebrated his 44th birthday. Instead, the world mourned him anew, as he was the subject of several tributes.
Marvel announced that they had changed the design of their opening credits to pay tribute to the fallen Black Panther star. The new opening, which typically shows pages of comics turning, now ends with images of Black Panther concept art, followed by shots of Boseman in Civil War, Infinity War, and Endgame.
We also hear one of T'Challa's quotes – "In times of crisis, the wise build bridges while the foolish build barriers." – before the credits wrap up with the star giving the Wakanda salute.
Marvel Studios head honcho, Kevin Feige, shared the studio's new opening, adding "miss you" to his tweet:
Miss you… https://t.co/WKRDz85YmF

— Kevin Feige (@Kevfeige) November 29, 2020
Feige wasn't the only colleague of Chadwick's who chimed in. Hulk himself, Mark Ruffalo, posted a video of
a previous birthday celebration that was held on-set.
View this post on Instagram
In the months since his passing, it's clear that Boseman not only meant a lot to the on-screen marvel universe but to the off-screen one as well. And not just Marvel. Boseman's final performance, in Ma Rainey's Black Bottom, which hits Netflix this December, is garnering major Oscar buzz, signaling that the actor may receive a posthumous award next spring.
It's a tragedy that someone so beloved and so talented had his career cut short by cancer, but judging by the birthday tributes and award buzz, it's clear the star won't be forgotten anytime soon.
Chadwick forever!