Cheers Stepdads, This Tearjerking Bud Ad is for You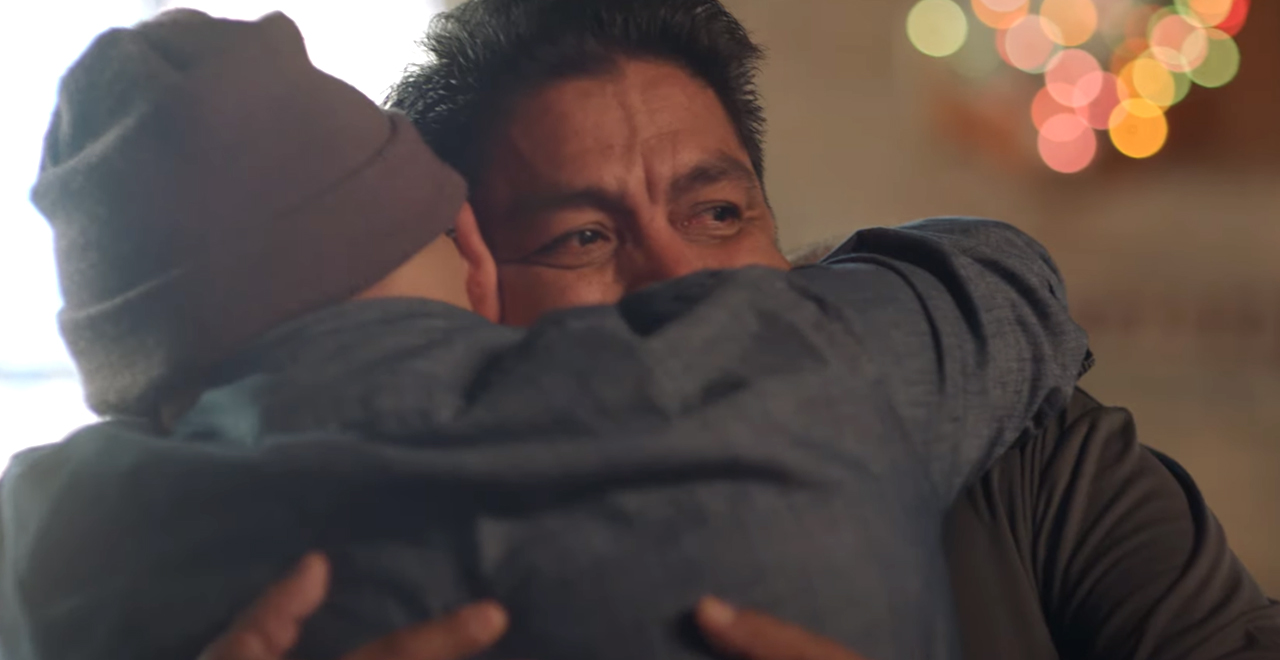 Today is Father's Day, and we at The Dad always do our best to celebrate not only the things that make dads special, but also to recognize the many different kinds of fathers, and father figures, that we all rely on. This includes those that aren't biologically related to their children. Thankfully, we aren't alone in appreciating them.
It's always nice to see an undersung portion of the parenting community gets its due. Especially when that due comes in the form of a nationally televised commercial from one of America's most popular brands.
If you haven't seen the latest Budweiser commercial yet, get your hankies out. Because this Father's Day, the King of Beers is paying homage to stepdads, and things get a little dusty.
The ad, entitled "For The Fathers Who Stepped Up" features three kids talking about their stepdads and the role they played in their lives. At the end of each segment, the kids pull out a piece of paper for their stepdad to sign in order to adopt them and "become [their fathers] for real."
One young woman tells her stepfather: "Everything that my biological father promised that he would do, you actually came through and did."
"On a day when the world celebrates fathers, Budweiser wants to shine an unexpected light on fatherhood. That's why this Father's Day, Budweiser is toasting stepfathers who love their stepchildren like their own," Monica Rustgi, vice president of marketing for Budweiser, told Today by email.
In true dad fashion, after his daughter asks him to adopt her and in the midst of the emotional moment, literally mid-hug, one dad asks, "Does your mom know about this?" Shout out to that guy for not letting the moment get in the way of a killer joke! He truly is a dad.
Before the ad ends, probably right around the time you're wiping your eyes, Budweiser asks viewers to share their stories about how a father stepped up, and for everyone they get, the brewery promises to donate a dollar to the Stepfamily Foundation to support blended families. The screen momentarily reads "For all the stepfathers" before the "step" is erased and it just reads "For all the fathers. This Bud's for you."
Needless to say, some of the more than 1 million viewers who've seen the ad have gotten a tad emotional online.
This had me tearing up this morning. I'm fortunate to have both a dad and a stepdad in my life but not every kid does… https://t.co/CZ8pNBqLmE

— 96.5 The Bull (@965TheBullMacon) June 13, 2019
I absolutely love this! I know we are celebrating Father's Day, but I must add stepmoms also adopt. My 18 year old daughter asked me to adopt her last year. It was one of the best moments of my life ❤

— Paula Mccloud (@MccloudPaula) June 13, 2019
This was absolutely beautiful. Great to see good men step up and truly love a child who is fatherless. Tears of joy for the honor these children bestowed upon these dedicated men ????????

— Emmanuel Parks (@RanEmmanuel) June 12, 2019