Cheers! The "Wassup" Commercial Just Turned 20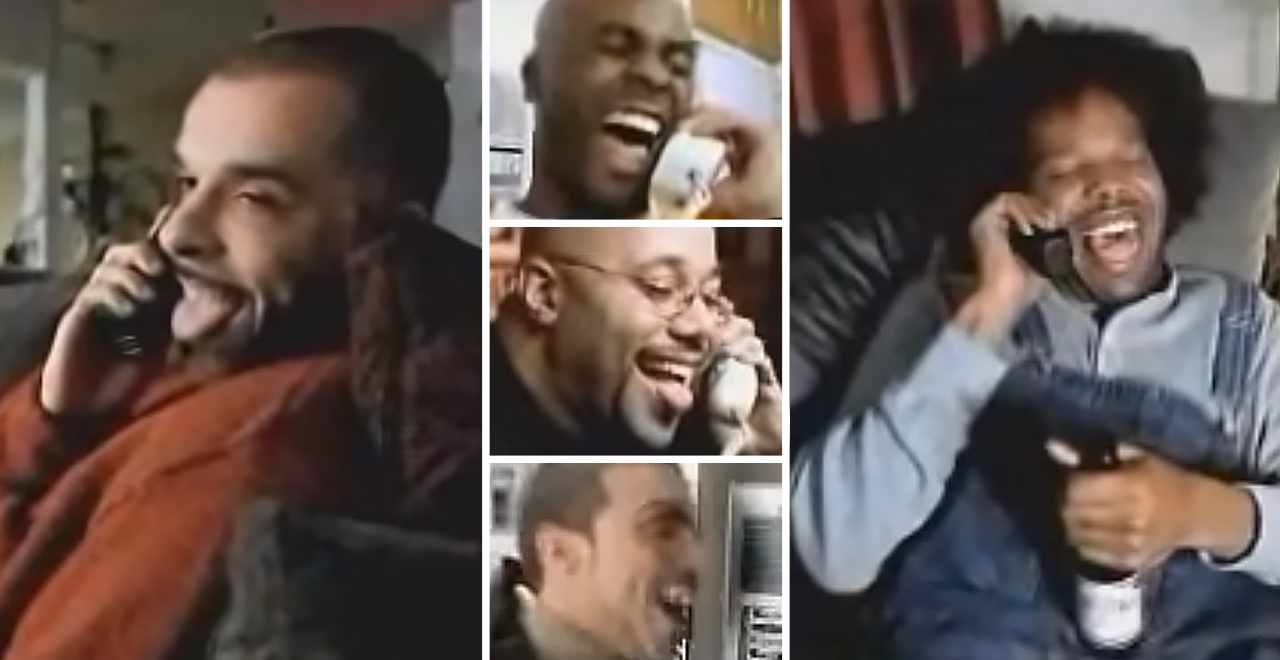 I don't want to do this. I don't. In fact, this is going to hurt me more than it hurts you. For multiple reasons. It will still hurt you, but it hurts me more.
This is your last chance to bail. I've given you fair warning!
Okay. You asked for it.
I warned you!
Not only do you now have that catchphrase stuck in your head, again, but you're also about to learn something even more painful than your most annoying coworker parroting "wassuuuuuuuuuup" long after it was funny to do so.
As of 2019, that commercial is 20 years old.
You old, that's what's up.
Fun fact: it didn't even start as a commercial! The OG version was an alcohol-free short film called "True" – written and directed by Charles Stone III and starring his childhood friends.
It screened at some film festivals and eventually got noticed by the Chicago ad agency DDB, who brought it to Anheuser-Busch. It was then injected directly into your brain for the next year, or two, as Bud brewed up a series of sequels.
In the beginning, it was kinda fun.
It got countless fan-made spinoffs, like this SuperFriends version:
It eventually got referenced on "The Simpsons," in Scary Movie, even on "Friends"!
But eventually, we all suffered from Wassup related burnout and Bud finally put it to rest.
Fast forward to 2008 when the original cast clearly wasn't done with it yet. They created an alcohol-free sequel that showcased our now-older friends coping with the realities of the world, in pretty much the most depressing way possible. Brace yourself. This thing gets dark.
Great, now I'm nostalgic for a time when an overused catchphrase from a commercial was the biggest of my worries.
At least the commercial's director had some success, going on to direct Drumline with Nick Cannon. Sorry I mentioned Nick Cannon.
I'm really blowing it today.