Coach of Special Olympics Powerlifting Team Lost His Dad at 5-Yrs-Old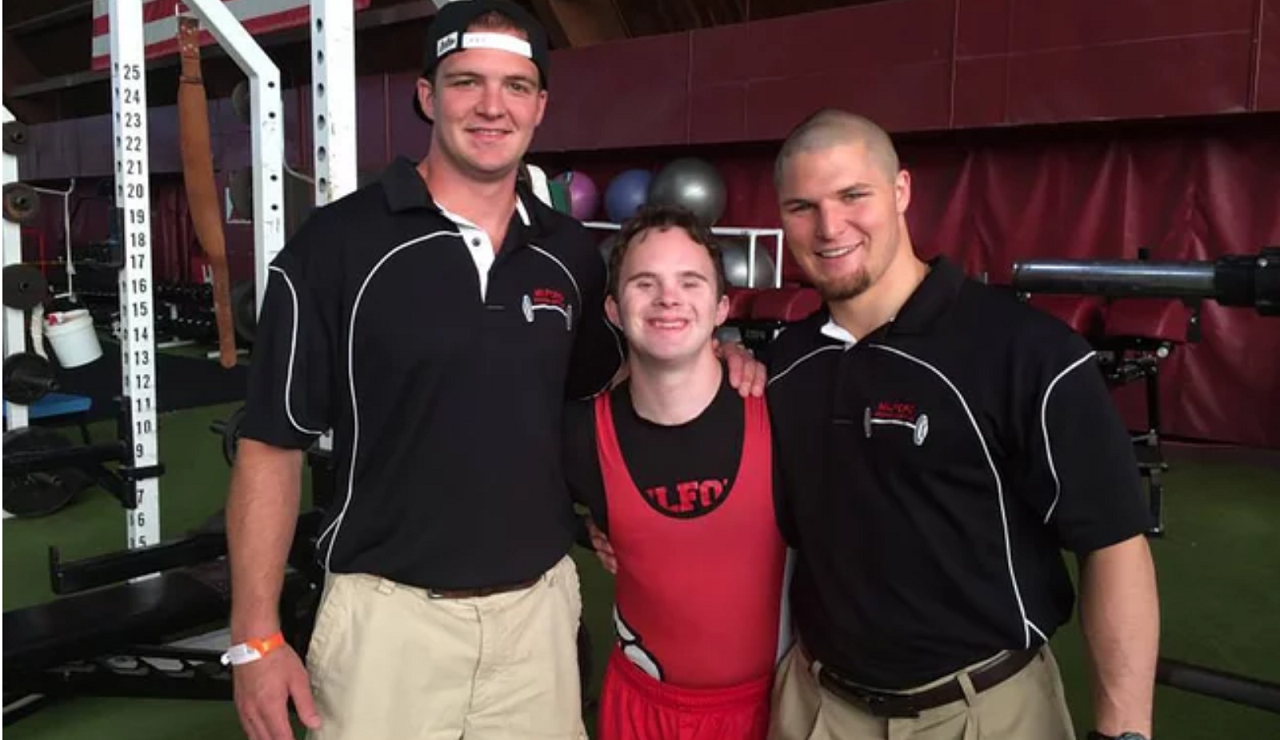 Losing a parent is never easy, no matter how old you are. But when you're a little kid, not only is the loss devastating, it changes the shape of your entire life. For some people, the gap can never be filled. For others, they find love in other places.
For one teacher and weightlifting coach, he fills the gap by giving his love away.
When Nicholas DiAntonio was five years old, his father passed away from pancreatic cancer, and a family member told his mother that he and his brother were going to grow up differently.
"My uncle, an orthopedic surgeon, said, 'Maybe it's not a negative. Maybe they'll develop with much more empathy and compassion and care because they were forced to mature so quickly because they went through a difficult time,' " DiAntonio says.
That certainly seems to be the case, as DiAntonio grew up eating lunch with special needs kids, and began volunteering to work with when he was just in 7th grade.
He credits his outreach to an incident in middle school, when he saw a boy with special needs being bullied. "I remember he couldn't get out of the circle and kids were calling him names," DiAntonio, who teaches math at Natick High School in Massachusetts, told PEOPLE. "I immediately went over and pulled him out. I stayed with him and got a teacher…It was striking to me, at that point, that individuals with special needs aren't able to stand up for themselves."
For the past 17 years, he's been working with the Special Olympics, volunteering throughout high school and college before co-founding the Milford Special Olympics powerlifting team. He's been coaching it for 7 years and calls it his passion.
"It's infectious," he says. "It makes you feel so good when you see the smiles on the faces of your athletes."
DiAntonio doesn't deny the impact his father's passing has had on him.
"Having to grow up quickly, having to deal with the awfulness of my father passing at age 5, I developed an empathy for all different people. I've always had a big heart. I see individuals with special needs — they're craving attention, they just want to be one of the guys, they want to hang out. It spurs me to want to help."
The teams he coaches are tight-knit, thanks to DiAntonio's leadership and devotion to building a family. He drives students to practice, takes them bowling and to the movies, and has earned a stellar reputation.
"Nick stands out at competitions," says Charles Hirsch, the director of development, brand and marketing for Special Olympics Massachusetts. "He gets the athletes excited. He brings them together as a team."