Coca-Cola With Coffee Is Here to Power You Through the Day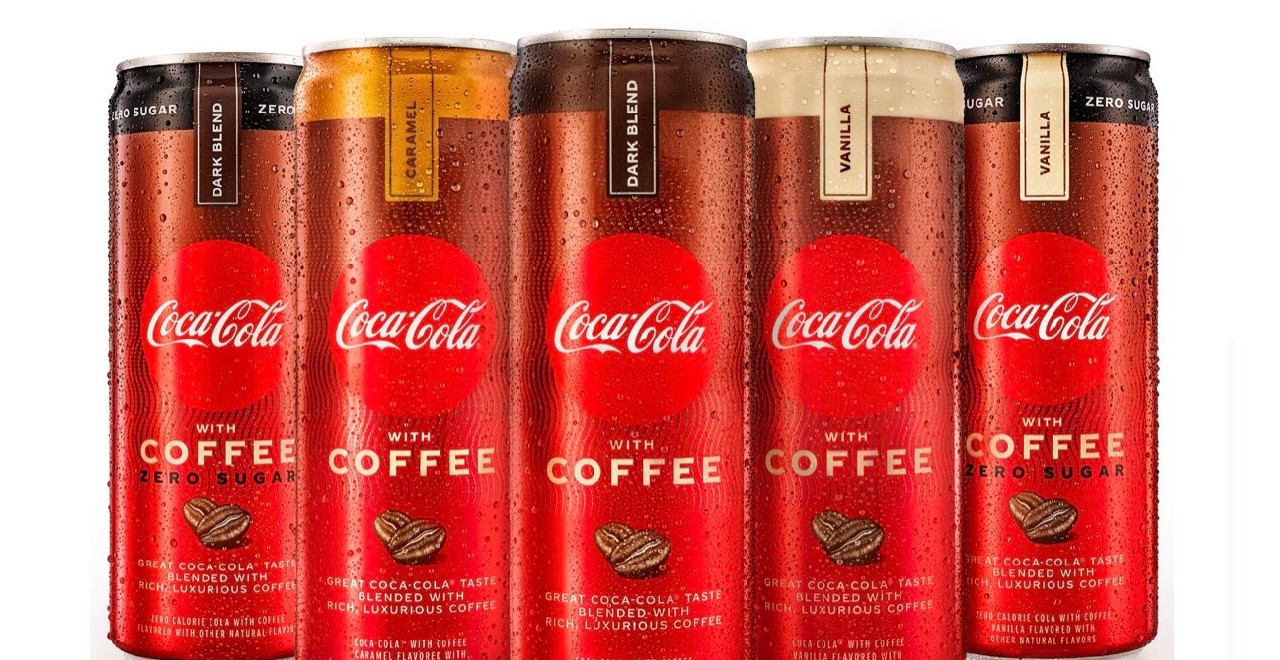 If you've been looking for a magic button to help you get through the day, the Coca-Cola company has heard your call and delivered a first of its kind: a coffee cola. Coca-Cola With Coffee is already in cans and available now, it's set to change the beverage game. Why? Not just because it's a first, but because it's good…like, really good, according to reports.
Announced last summer, the product has officially hit grocery stores throughout North America after being tested in dozens of international markets. Here are the important details: it's 100% Brazilian coffee mixed with the Coca-Cola you know and love, not just some bizarro coffee-flavored pop (are we going with soda or with pop these days?). There are three flavors; dark blend, vanilla, and caramel. There's also a zero sugar, calorie-free option.
JUST IN: @CocaCola launches Coca-Cola with Coffee in cans in Dark Blend, Vanilla and Caramel and Coca-Cola with Coffee Zero Sugar in Dark Blend and Vanilla.

Predicting this will be one of Coca-Cola's biggest success stories. Drink is fantastic. pic.twitter.com/ctVpjV34KN

— Darren Rovell (@darrenrovell) January 25, 2021
Supposedly it "sips like a Coke, finishes like a coffee" according to a spokesman. The true key here, it's got a LOT more caffeine than your regular Coke. But still not quite as much as a 12-ounce cup of coffee (the 69 milligrams of caffeine is around half of the 12-ounce coffee), so it hits that perfect middle ground.
"In preliminary consumer testing, more than 80 percent of consumers who tried it said they would buy it," a spokesman said in a press release. "Our customers would take a sip and immediately ask, "When can we have this?" The answer is NOW. It's in stores everywhere and will be integrated into the daily routine for parents who need a lift in no time. Unless you're one of those saints who has successfully given up soda (raises hand smugly) but is still addicted to drinking too much coffee anyway (raises hand shamefully).
For the rest of us, it could be just the ticket we need to power us through those afternoon lulls and gets us to the finish line that much sweeter.