Comedian Jim Gaffigan Announces His Retirement…From Fatherhood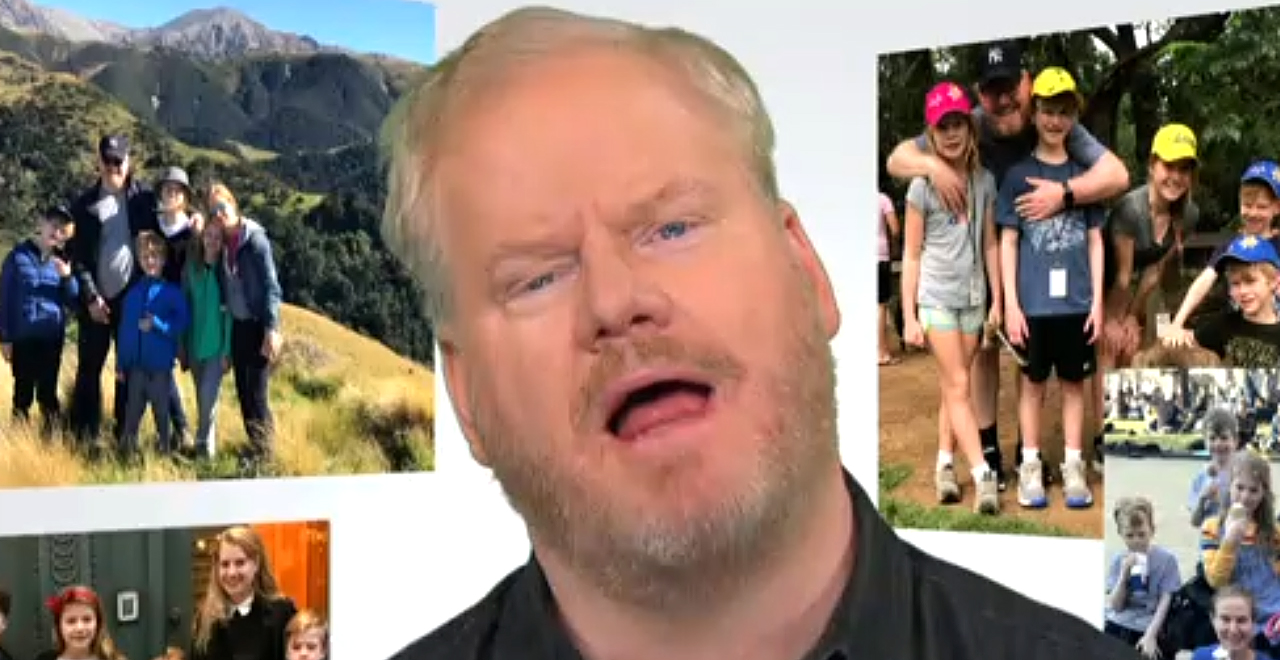 Comedian Jim Gaffigan took to CBS on Father's Day to announce he was retiring from "the hardest and worst job he's ever had," being a dad. You know how dire it's become when he mentions how it's even worse than dealing with internet commenters that don't care for his appearances on the show. After 14 "thankless" years as a father, he's officially out.
Because it's 2019, and every joke has to be explained, he IS being sarcastic. Although, you could be forgiven for being unsure at the start of the video. After all, this is the same comedian who has some fairly consistent views of being a parent:
"Parenting is a cult. And as a cult member, you can try to explain it to other people, but we just appear like lunatics."
"The hardest part of parenting is when I'm with my kids."
"You know what it's like having a fourth kid? Imagine you're drowning, then someone hands you a baby."
"I used to wonder why I had hair on my legs, but now I know it's for my toddler sons and daughters to pull themselves up off the ground with as I scream in pain."
Of course, he can't really retire, because talking about his kids is his primary source of income. Without being a dad, his bestselling book, "Dad is Fat," just becomes…"is fat" and there's no honor there. Plus, he'd have to get rid of some of his best jokes.