Bullied Boy Inspires Comedian to Raise $450k for Anti-Bullying Causes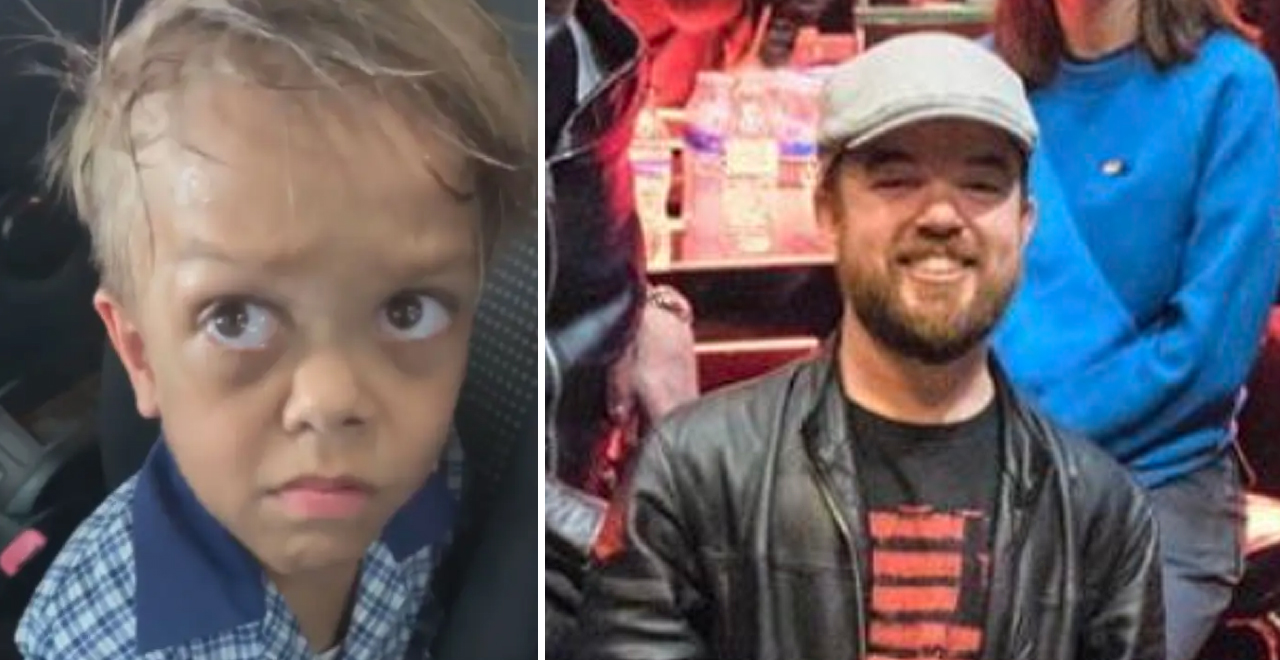 Earlier this week, a tragic video hit social media. A mother in Australia posted a video of her 9-year-old son in tears after being bullied at school. The boy, Quaden, was born with a common form of dwarfism. He has been ridiculed and mocked by other kids most of his life, and after the most recent incident, his mother posted the video and begs viewers to fully understand what bullying does to a child.
In the video, you can see the tear-stained boy, in between fits of sobs, say he wants to die. "This is the effect of bullying on a child who just wants to go to school and get an education," his mom said. "But every single freaking day, something happens. Another episode, another bullying, another taunt, another name-calling."
But then comedian Brad Williams, who also was born with a common form of dwarfism, stepped in. He wanted to take a stance against bullying. Williams started a GoFundMe to raise a small amount of money to send the boy and his family to Disney World.
But he had a larger vision in mind.
"This isn't just for Quaden, this is for anyone who has been bullied in their lives and told they weren't good enough," Williams wrote on GoFundMe. "Let's show Quaden and others, that there is good in the world and they are worthy of it."
And, well, the internet answered the call. In less than a day, Williams blew past his goal, raising nearly half a million dollars (and counting).
We are over 250k! Unreal! This is so great for young Quaden and his family. The world has spoken and the world has said in one loud voice that bullying will not be tolerated! Thank you for your generosity and love!

— Brad Williams (@funnybrad) February 21, 2020
And before you think Quaden and fam are about to go on the most blinged-out Disney World trip of all time, Williams has assured donors and his fans that the extra funds will be donated to anti-bullying causes.
The love you have shown is unbelievable. Thank you! Money donated will not be wasted! We have a team of people making sure everything is completely legitimate. We thank you for your generosity and patience while we make sure all this is done the right way.

— Brad Williams (@funnybrad) February 21, 2020
So Quaden will still get the trip of a lifetime, and the backing of a celebrity who can relate to what he's dealt with. And he also gets to see love and support pouring in from every part of the globe. Even other celebrities have come to his defense, with Wolverine himself (Hugh Jackman) posting a video.
Quaden – you've got a friend in me. #BeKind @LokelaniHiga https://t.co/8dr3j2z8Sy pic.twitter.com/jyqtZYC953

— Hugh Jackman (@RealHughJackman) February 20, 2020
The anti-bullying donations continue to grow, and this is how everyone feels for a change after the internet did something nice.
All our hearts today pic.twitter.com/wUYtZzHhlp

— Brad Williams (@funnybrad) February 21, 2020