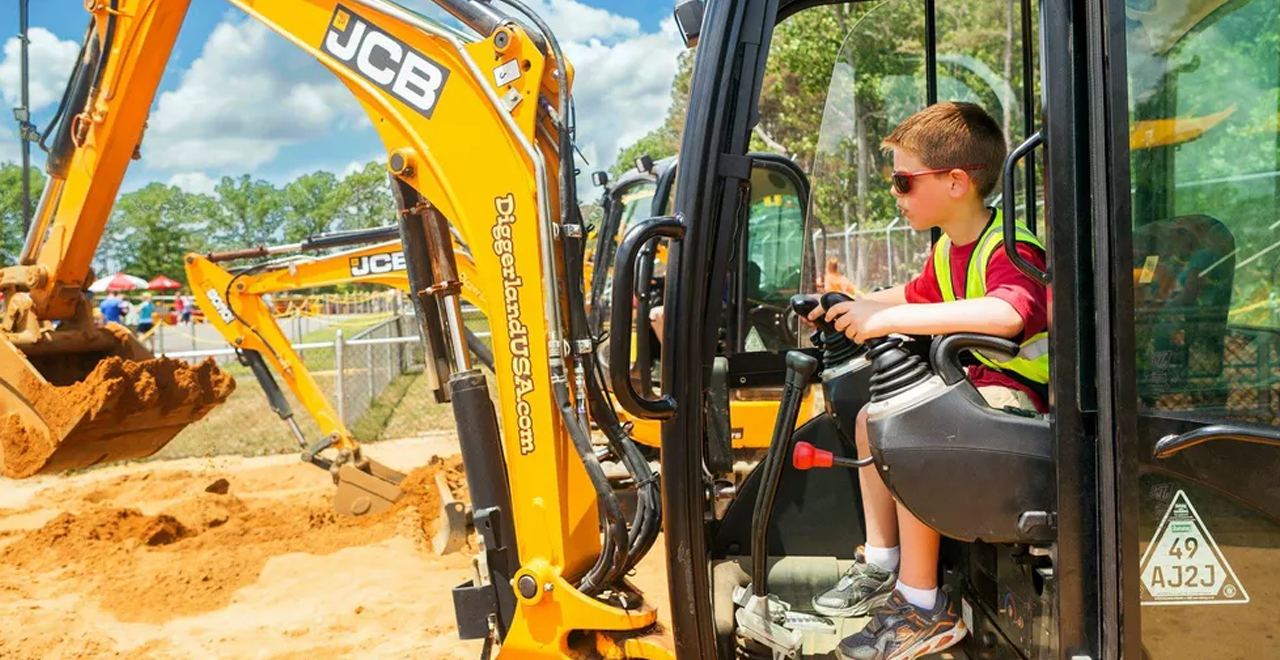 Credit: Facebook | Diggerland USA
If you're like us, you have many unfulfilled childhood wishes involving heavy machine. Be it demolishing a brick silo with your wrecking ball or simply commandeering an unattended backhoe to take for a joy ride, there's always been something deeply enticing about operating a big piece of construction equipment.
Well now, kids can live out those dreams at DIGGERLAND, an amusement park where they can drive, ride, and operate heavy machinery. Located in West Berlin, New Jersey, this theme park allows attendees of all ages to indulge their wildest construction fantasies. The park spans 21 acres, and features over 40 attractions.
They've got the classic backhoes.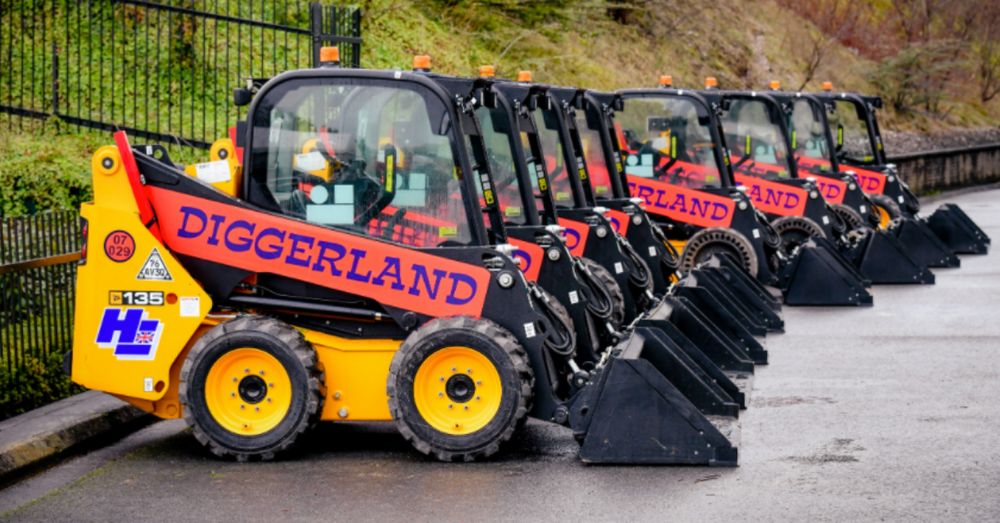 STEAMROLLERS. Seriously, when's the last time you got to ride a STEAMROLLER? Does Six Flags have STEAMROLLERS? Didn't think so.
Dinosaur mascots in hard hats? Say no more.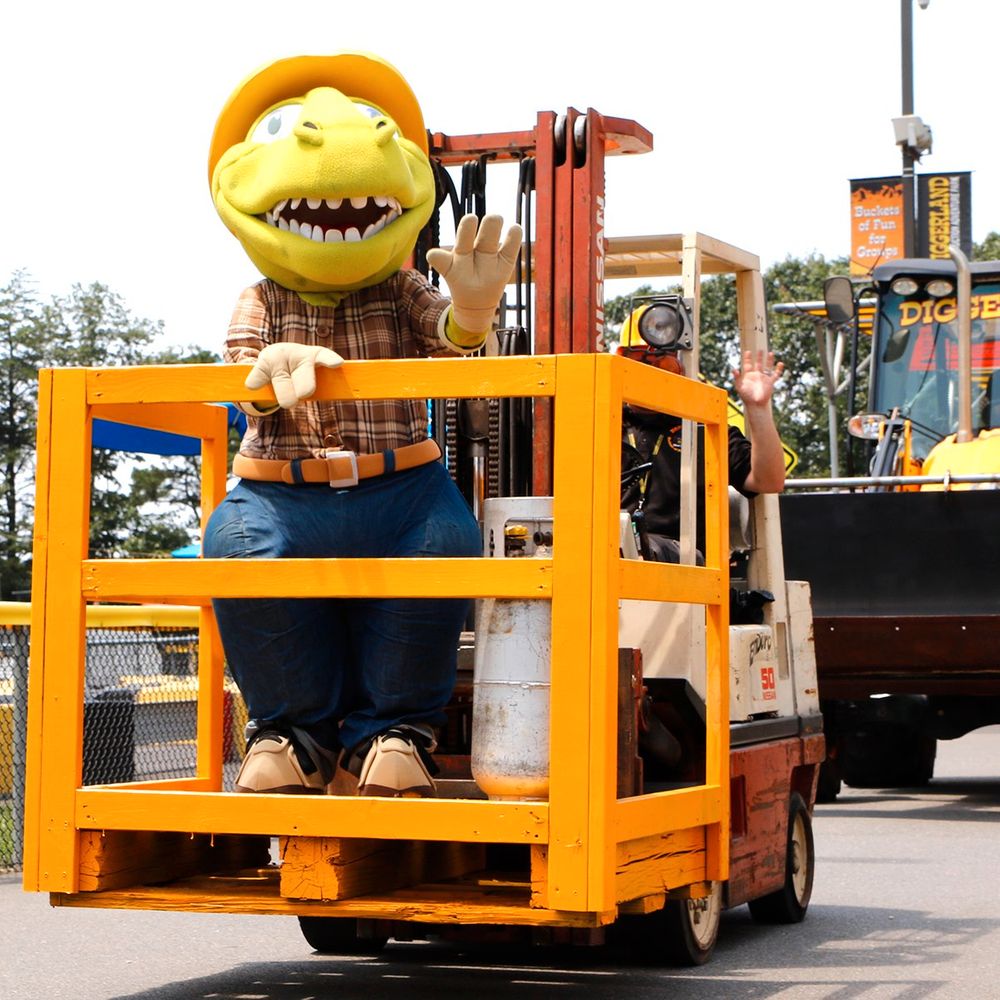 The "Dig-A-Round": half merry-go-round, half excavator. Probably also great for digging moats.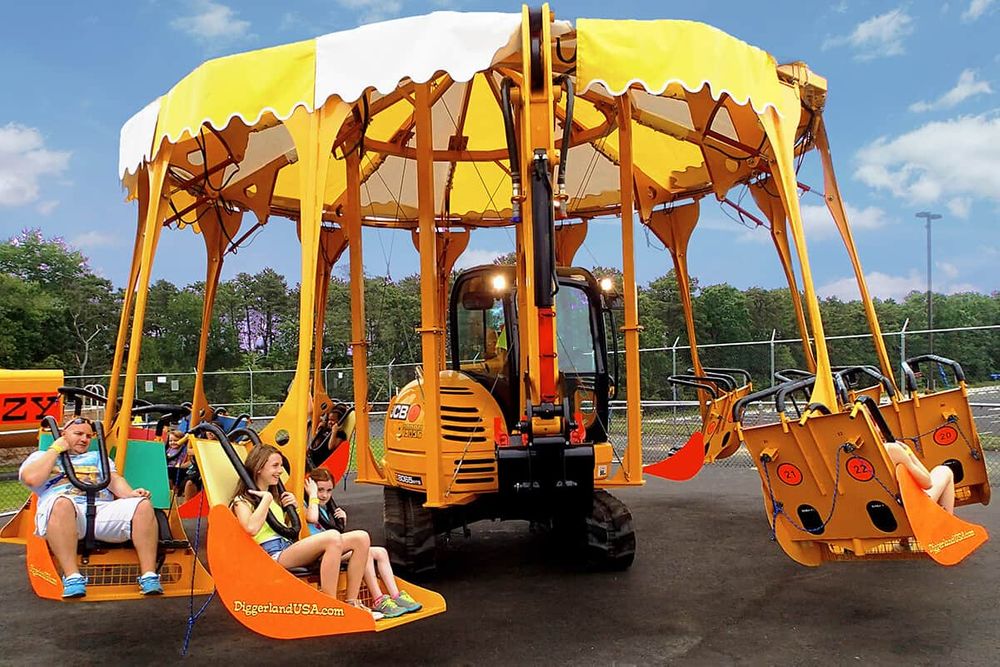 Here we have a giant fake dump truck that dumps kids out the back and dangles them 34-feet in the air. Sentences don't get much cooler than that one.
Wanna get swung back and forth in the bucket of an excavator? They got that.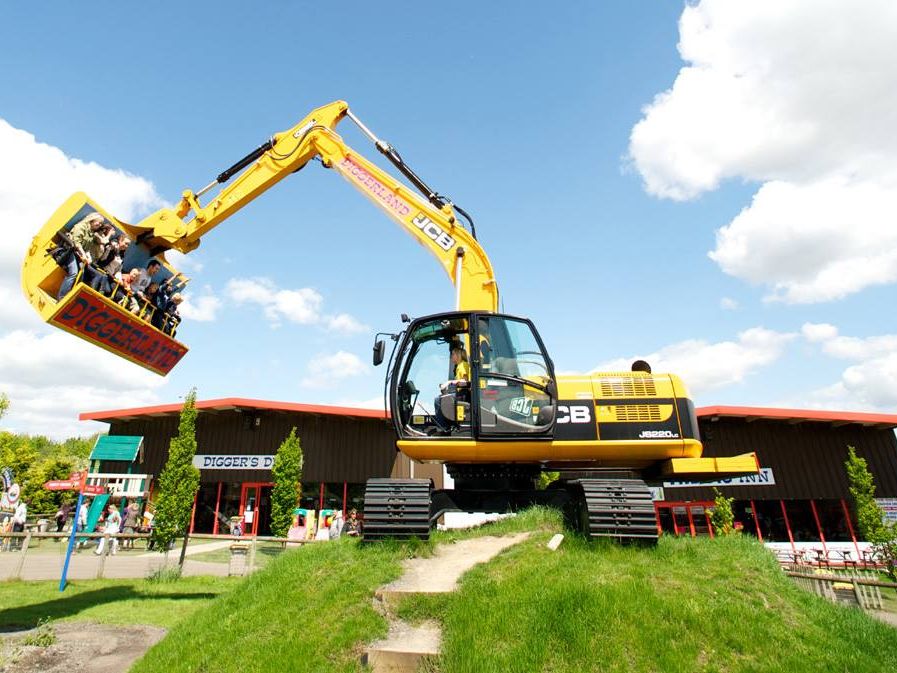 Or test your claw machine skills by snatching fake ducks out of a little pond.
Who among us has looked at a hydraulic scissor life, saw keys dangling from its ignition, and didn't consider giving that bad boy a good stretch?
And hey, what's an amusement park without some adjacent water slides. Oh and those already look like ongoing pipe construction? Beautiful.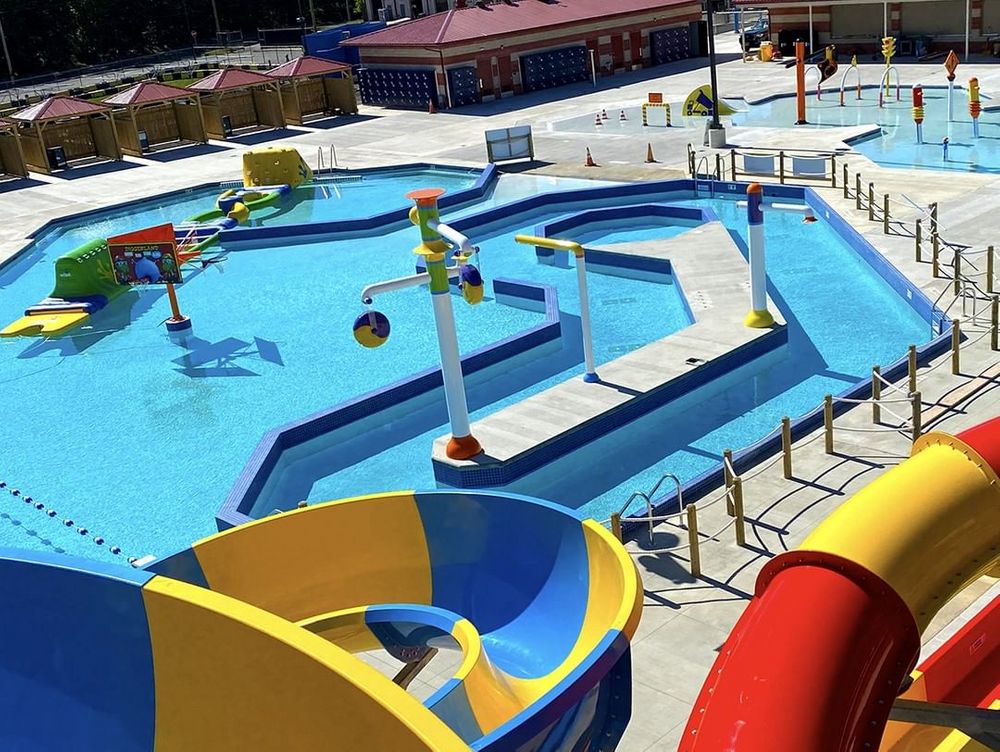 Adults get to play too!
Schedule your next bachelor party or team-building retreat at Diggerland and they'll let you play around with real construction equipment for a few hours. For an extra $395 they'll even give you a car to smash up!
You can check out more awesome attractions on the Diggerland website right here.