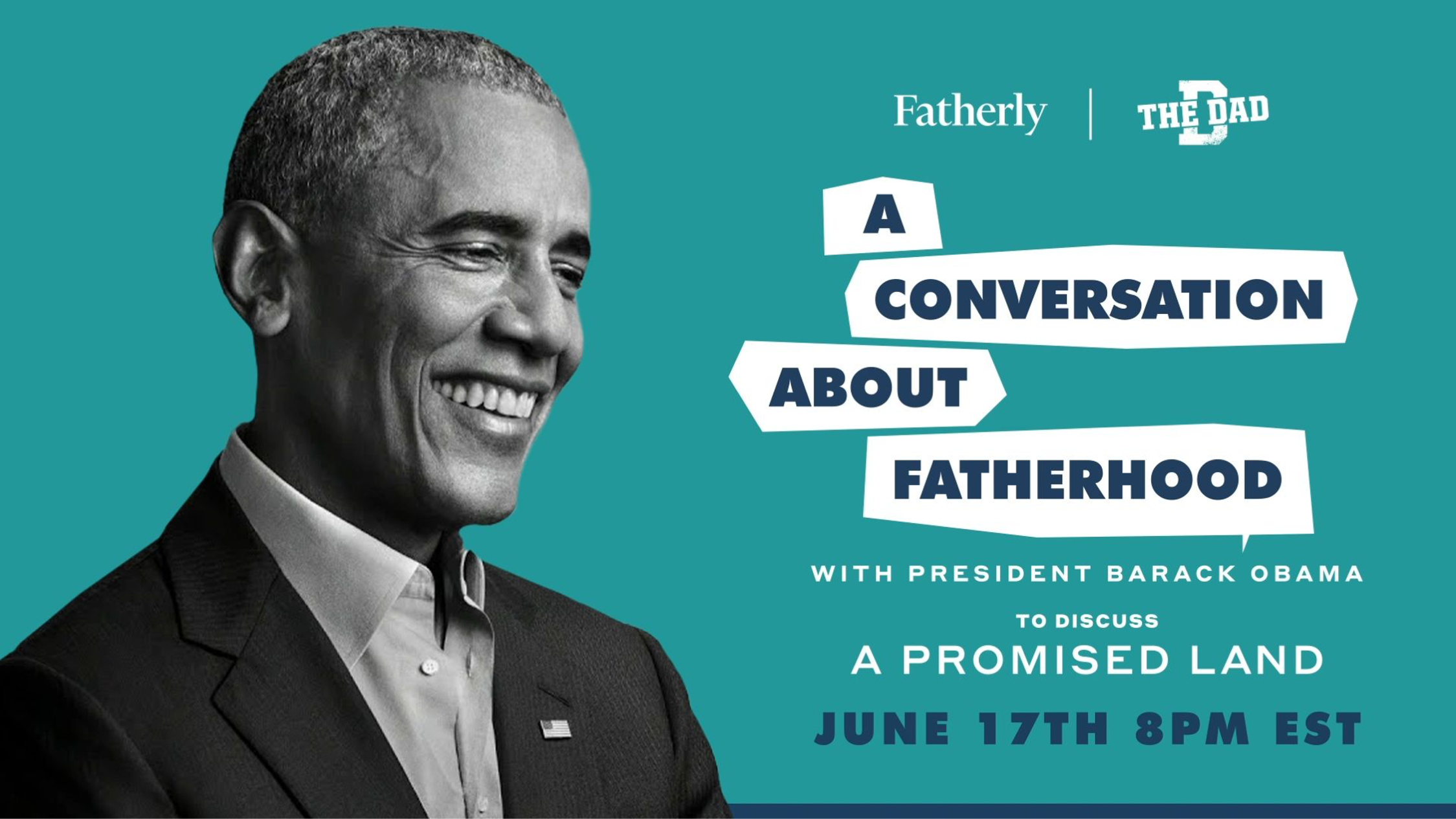 On June 17th at 8pm EST, The Dad is partnering with Fatherly to co-host a conversation about fatherhood with President Barack Obama and five other dads on Twitch, Facebook, Twitter, or TikTok. The Panel discussion will be moderated by comedian (and dad) Roy Wood Jr., with a special appearance from Kevin Hart.
This event is a celebration of modern fatherhood. President Obama will join five dads from all walks of life to dig into the shared experience of striving to raise good children.
"Fatherhood is the great unifier. Whether you're President, a comedian in LA, or a photographer in North Carolina… we're all part of the same club. I'm excited to see the former president bond with other dads," says Editor-in-Chief of The Dad, Joel Willis.
In his recent memoir, A Promised Land,  the former president showcases how committed fatherhood has been a guiding principle throughout his meteoric career as a lawyer, activist, and politician. 
"As fathers, we need to be involved in our children's lives not just when it's convenient or easy, and not just when they're doing well — but when it's difficult and thankless, and they're struggling. That is when they need us most." – President Obama
"President Obama saw America through a devastating recession, ongoing war, unfolding climate crisis, and growing partisan rancor, and still he was a present, engaged, and by all accounts great dad," adds Fatherly's Editor-in-Chief, Tyghe Trimble.
Join us for a look at the humor, humility, and wisdom that goes into modern fatherhood with a group of average dads… one of whom happens to be a former president.
Tune in LIVE at 8pm EST on the following channels:
Twitch – twitch.tv/thedadgaming
Facebook – facebook.com/thedadonline
Twitter – twitter.com/thedad
TikTok – tiktok.com/@thedad