Take a Moment To Appreciate a Rare Volcanic Rock That Looks Like Cookie Monster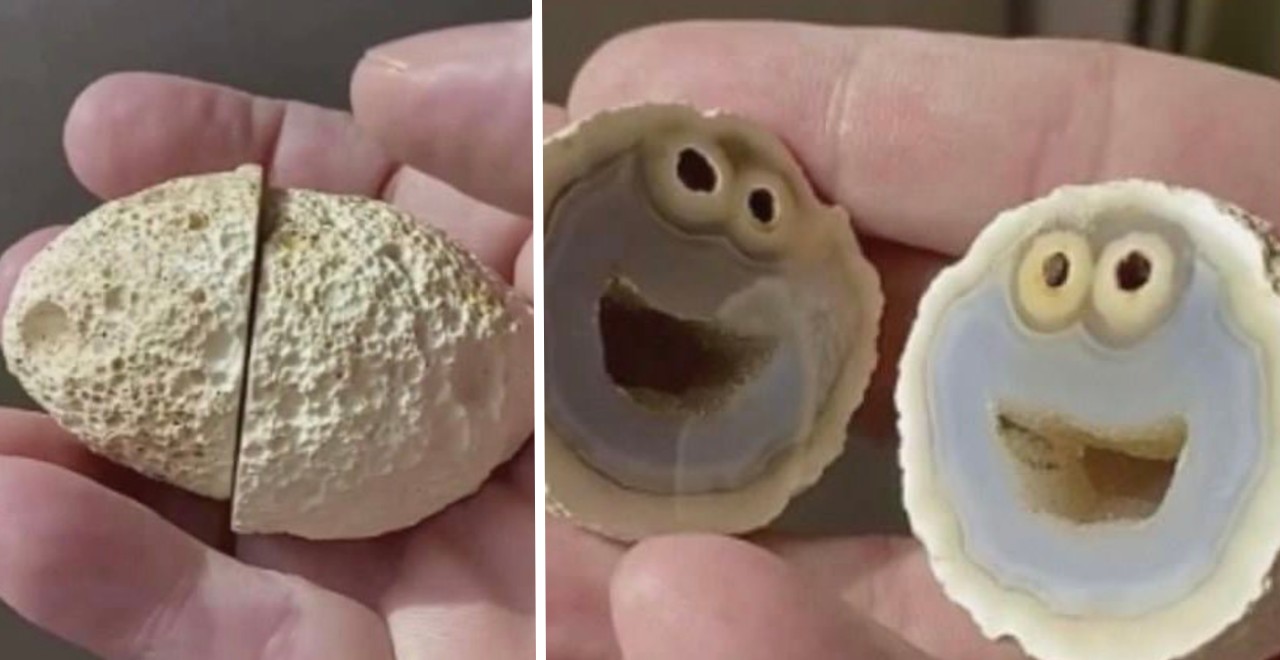 Some things in life are fun and that's it. It doesn't change the world, or totally shift the national conversation, or have any effect on your life at all. It's just cool. Case in point: a rare volcanic rock found by a gemologist that looks just like Cookie Monster.
Meanwhile volcanic rocks are being found in Brazil that look like Cookie Monster pic.twitter.com/XzG156ntzS

— Aaron Cohen (@ImoveCar) January 19, 2021
The rock was found in the Rio Grande do Sul region (no, YOU don't know where that is) of Brazil last fall. The current owner said he's received multiple offers for the rock, including some in the tens of thousands. Some speculate the rock could be worth north of $100,000.
But we know better, that rock is truly priceless. Even Cookie Monster himself took some time from his busy day on Sesame Street to acknowledge the uncanny resemblance.
Me no geologist, but me think dat rock look a lot like me… https://t.co/444KeOrAbi

— Cookie Monster (@MeCookieMonster) January 25, 2021
It's his most viral tweet ever, and it came a few days after the first tweet went pretty viral. That's how much we need news like this now, a straight-up palate cleanser. Something where you can look at it, say "hey, that's kinda neat" and feel a little bit better about the world for five minutes.
As far as Muppets in nature go, this takes the cookie. Not even Beaker on Mars comes close.
HiPOD (13 August 2018): We'll Always Have the South Pole

While the global dust storm has obscured much of the surface, we've still been able to get some good images of the polar region. (247 km above the surface)

NASA/JPL/University of Arizonahttps://t.co/s8XxC2dtya pic.twitter.com/Cp0rD02fuY

— HiRISE: Beautiful Mars (NASA) (@HiRISE) August 13, 2018
Someone needs to feed that rock ASAP, or they will soon have a situation on their hands.