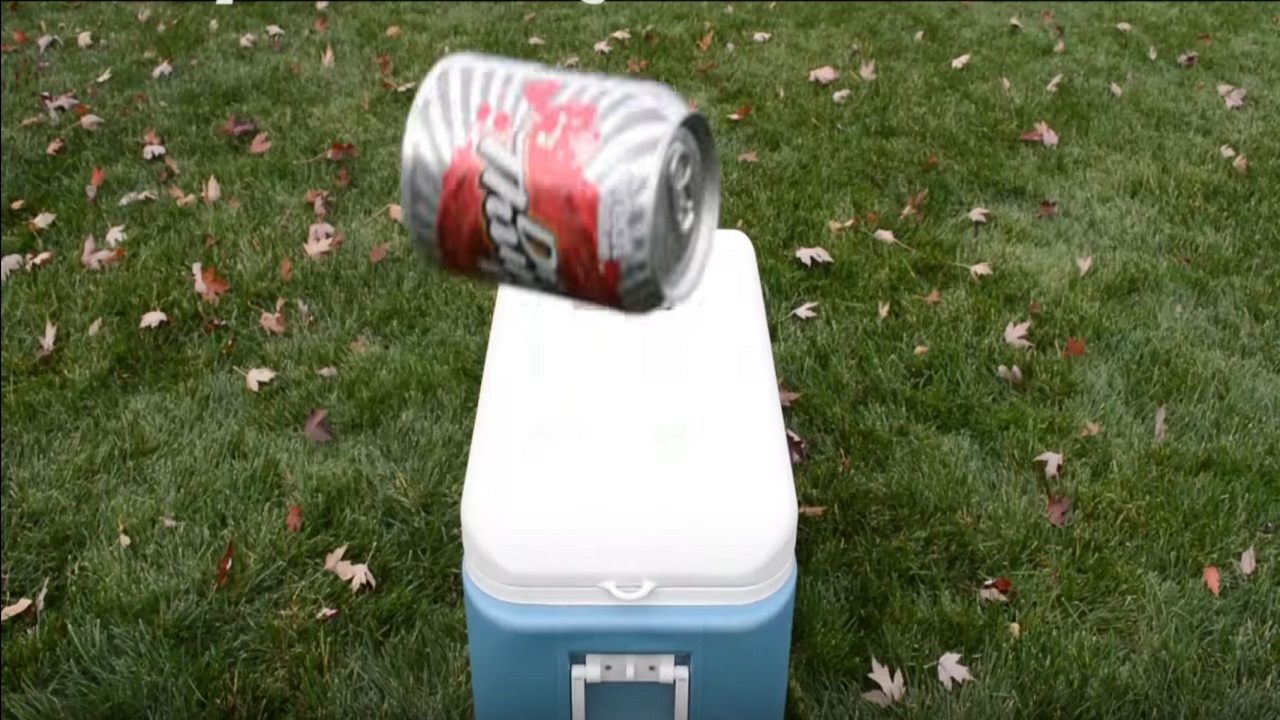 New cooler grants wish you never knew you had
Is there anything more annoying than watching a game and having to get up and get a beer in the middle of a big play? Yes, there is, and it usually involves the wife and/or kids strolling in and interrupting you. Hopefully, one day, we'll have a cure for that that doesn't involve divorce.
Until then, we're focusing on that first problem. And some genius has already solved it.
It's called the Cooler Cannon and it's going to make sure you don't miss a pitch! And, thanks to removing any and all reasons to get off your ass, you're guaranteed to keep that sexy dadbod that makes all the ladies swoon according to a bunch of fluff pieces on social media and no actual ladies I've ever met and certainly not my wife I'LL GET BACK TO THE GYM AFTER THE HOLIDAYS, CUT ME SOME SLACK!
But I digress.
The Cooler Cannon began as a failed 2013 Kickstarter campaign (it only fell short by about $250,000) but it's back with a new twist: you can activate it with your iPhone!
This image on the Kickstarter page lays out all the benefits of the world's most pointless invention that I definitely need someone to buy for me.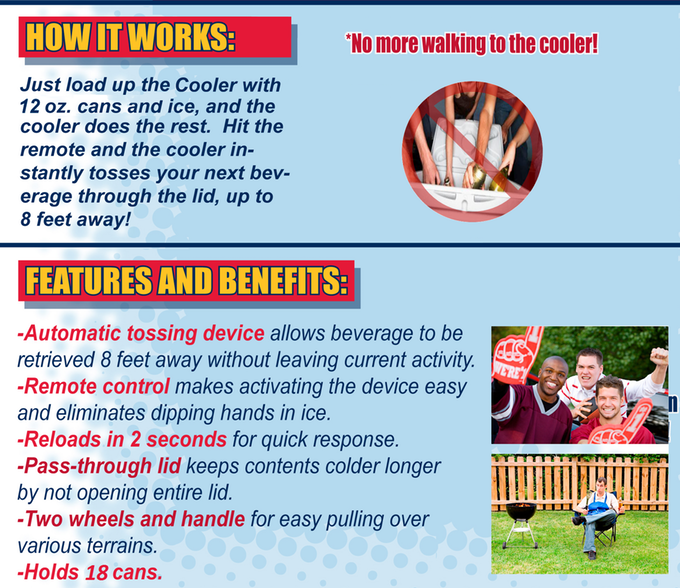 Some of the perks include:
"Automatic tossing device allows beverage to be retrieved up to 8 feet away without leaving current activity." Because nothing says "relaxing on the couch" like protecting your face from dangerous projectiles.
Remote control makes activating the device easy and eliminates dipping hands in ice. Finally, some long overdue respect for the hands!
Two wheels and handle for easy pulling over various terrain. Wait a second. "Easy pulling?" I specifically bought this thing to eliminate any kind of pulling or other physical activity. Well, that and to eliminate dipping my hands in ice.
That might be a tough hurdle to overcome.
Then again, it does allow me to use an iPhone app, and boy do I love activating stuff via an iPhone app!
Holds 18 cans. That's it?!
Despite having over 1200 fans on its Facebook page, the Cooler Cannon is still not funded, so I'm not even entirely sure it's even for sale yet. Not that that matters; there's no way my wife would let me buy something like this.
Apparently she'd prefer my sons endanger their precious little hands by reaching into a cold fridge or plunging their hands into a frigid mound of ice to retrieve Daddy's medicine, rather than allow me to fulfill all my dreams with a cooler that launches alcohol across the room with the click of a button.
Marriage FTW!