Cop Responds to a 6-Yr-Old Who is Afraid of Monsters in his Room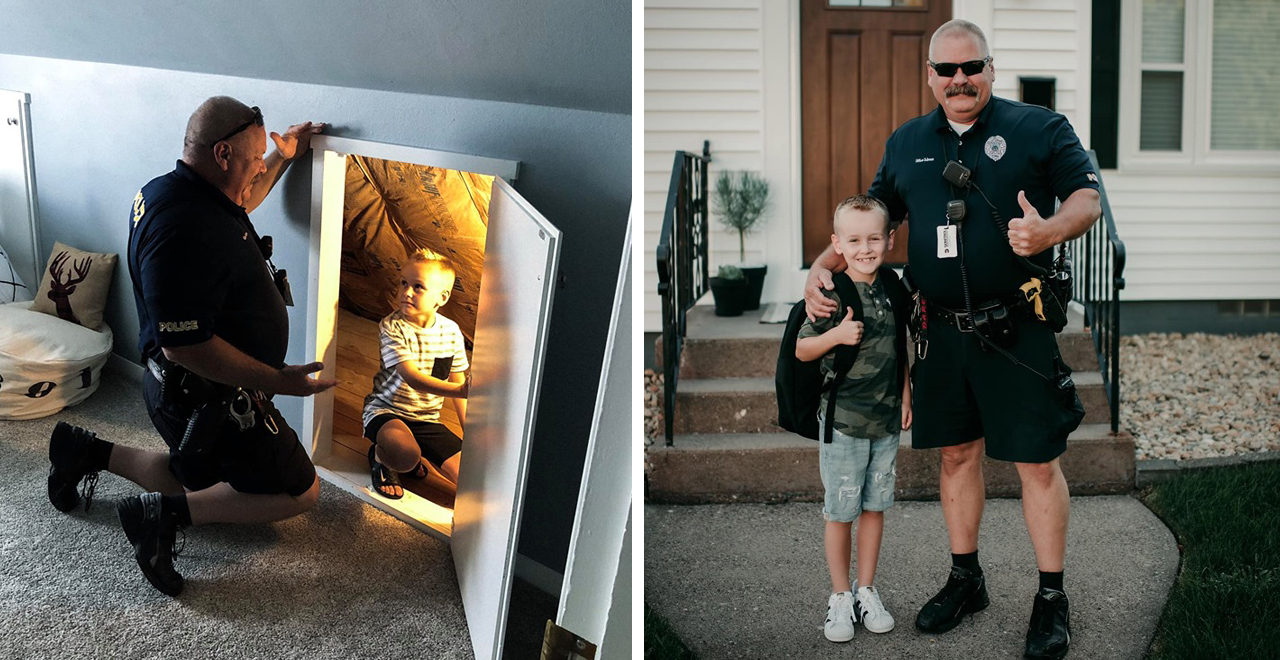 Moving can be hard on young kids. Do you know what else is hard on kids? Accidentally seeing the trailer to a horror movie (in this case, it was IT). That combination left a 6-year-old boy in Iowa terrified about the possibility his room was filled with monsters. His mom tried everything. Night lights, having the dog sleep in his room, even using Monster Spray (which is unregulated by the FDA).
So his mom called in reinforcements, taking the boy to the local police department to have him talk with an officer. The boy was nervous the cops would laugh at him, but the officer was empathetic and tried to reason with the child. After repeated assurances that monsters weren't real, the boy still wasn't convinced and asked if the officer would inspect his room. And he did.
The officer made the house call to inspect the house for monsters and gave it the "all clear", which finally convinced the youngster. It's a cool move by the cop, but apparently the boy is too young to understand that a police officer is woefully ill-equipped to respond to reports of paranormal activity (it'd be like reporting a fire and then seeing the call answered by your mailman). One might think there'd at least be the obligatory call to the Ghostbusters, but perhaps that was being saved as a last resort.