Cops Assemble at IKEA to Halt 3,000-Person Hide and Seek Game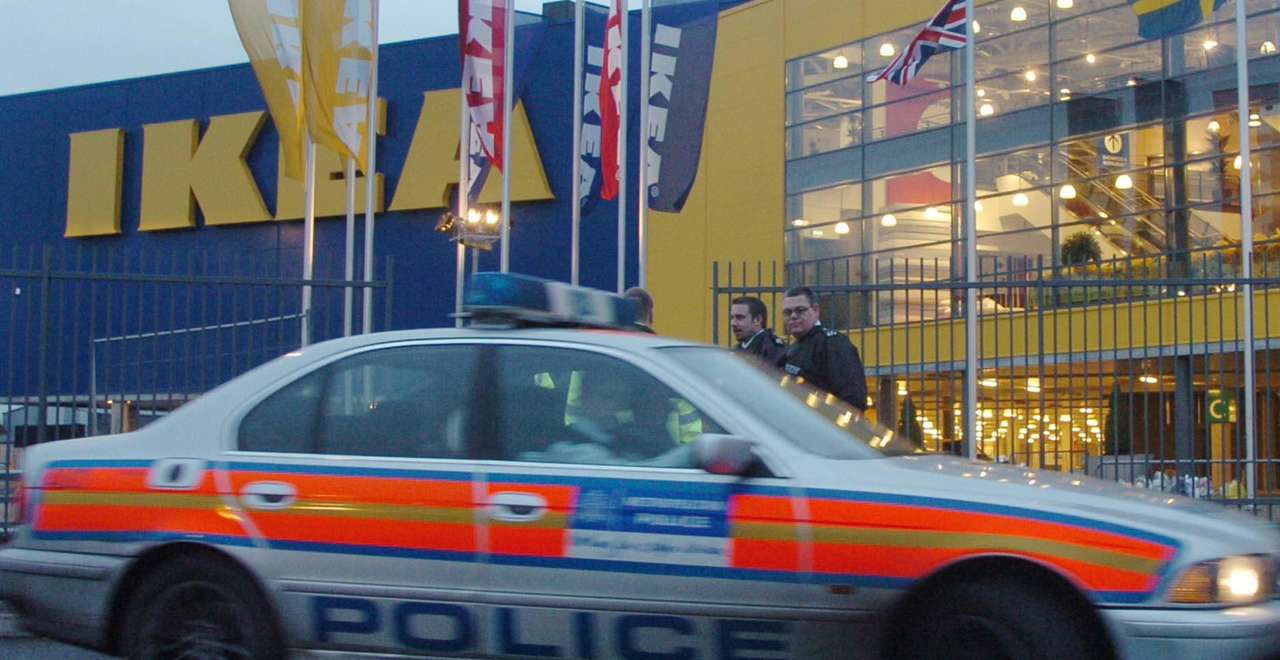 If you've ever been to an IKEA, I'm sorry about your divorce. Just kidding. But I'm glad you've managed to escape. Unless you're still in there now?
IKEAs are enormous, cavernous mazes that are almost as complicated to navigate as their furniture is to assemble. Visiting one isn't typically a lot of fun, and that's even before you factor in the inevitable argument you get into with your wife. The large warehouses are like labyrinths and every trip there is almost guaranteed to last longer than you'd like, merely because of the square footage you need to traverse to reach the exit.
Some clever people in Glasgow found a fun way to put IKEAs size to use. They organized a massive game of Hide and Seek!
Someone organized the Hide and Seek event on Facebook, and 2000 people registered to play the childhood game inside the Glasgow, Scotland location. 10,000 more people indicated they were interested in the event! That's a lot of people. Too many, it turns out, for IKEA.
The people who run the Glasgow store learned about the event and called in police to help.
"The safety of our customers and co-workers is always our highest priority," the store's manager, Rob Cooper, said. "We were aware of an unofficial hide and seek Facebook event being organised to take place at our store and have been working with the local police for support."
This is probably the first time the police were called for Hide and Seek.
"While we appreciate playing games in one of our stores may be appealing to some, we do not allow this kind of activity to take place to ensure we are offering a safe environment and relaxed shopping experience for our customers."
Police were turning away potential players at the door so they wouldn't be able to join the people inside, who were hiding in cupboards, beds, ad even fridges, like Indiana Jones. (Where my Kingdom of the Crystal Skull fans at?… Nowhere!)
Believe it or not, this isn't the first time an IKEA has hosted Hide and Seek. Previous events were planned in Belgium, the Czech Republic, and the Netherlands, much to IKEA's chagrin.
They released a statement: "It's hard to control. We need to make sure people are safe in our stores and that's hard to do if we don't even know where they are."
The problem is half the people inside an IKEA don't know where they are either! Might as well have some fun with it!