Cops Sniff out Criminal After He Farts Too Loudly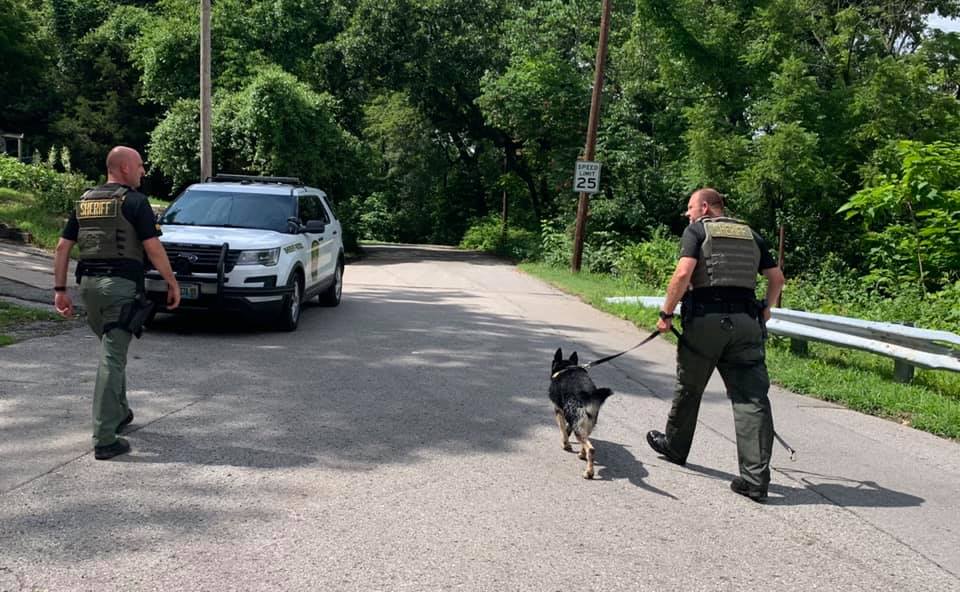 It's no secret that the "silent but deadly" fart is among the most dangerous and disruptive of all farts. But sometimes passing gas in stealth mode is a necessary evil.
Especially when you're already up to no good.
Unfortunately for one hapless criminal, he didn't get that memo, and the inability to keep his flatulence discreet resulted in a very bad day. But it probably spared the cops' sniffer dog from working too hard.
Police officers in Clay County, Missouri recently shared a hilarious post on their Facebook page, in which the threw some shade at a man they were seeking for possession of a controlled substance. They had entered his home in pursuit of him, but it wasn't until they heard a loud noise that they realized they'd found their man.
Not only did the dude reveal himself by literally farting too hard, the cops who captured him also trolled him, much to the delight of the locals who follow the Clay County Sheriff's Facebook page, posting:
"If you've got a felony warrant for your arrest, the cops are looking for you and you pass gas so loud it gives up your hiding spot, you're definitely having a sh** day."
One commenter wrote: "I fart the law and the law won."
Another user had his priorities straight, extending sympathy to the real victim in the case, the police dog:
"Your Department deserves an award for Post of the year and everyone involved in this incident deserves hazard pay, especially that poor Dog. Thanks to your entire Department of Brave First Responders."