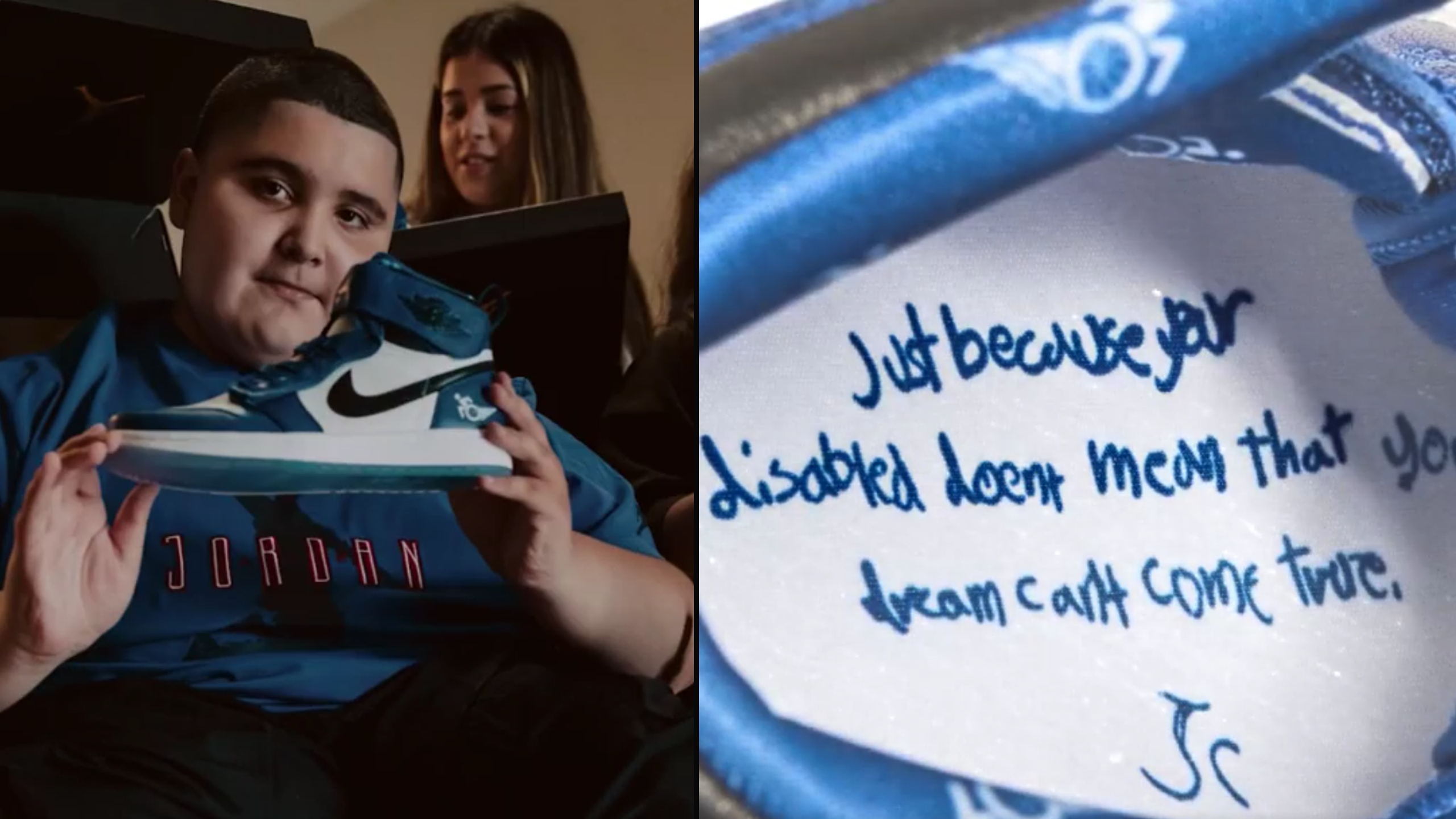 Credit: Instagram/jumpman23
An inspirational 13-year-old battling muscular dystrophy got to live out one of his dreams, thanks to Nike and the Make-A-Wish Foundation. Jordan Carranza got to join the very short list of people who have their own custom Air Jordan 1s. He started talking with the Jordan brand over the summer and he got to sketch up what the shoe would look like. Maybe the nicest touch is the winged wheelchair logo, which he designed and looks cool as hell.
View this post on Instagram
Not only that, but the sneaker-obsessed teen got to put another personal touch inside the shoe. The quote that the shoe is a testament to: "Just because you're disabled doesn't mean that your dream can't come true."
"Jordan has always been my favorite brand, and I have always wanted to make a shoe," he said, according to the brand's post on Instagram. "I made a handicap style that shows me that just because you're disabled doesn't mean that your dream can't come true."
It's hard to miss the joy on his face when he gets to unbox his shoe. "My family's gonna be famous, they're so cool," he said. His entire family also got a pair of his custom shoes and became a part of his dream.
For their part, the Jordan brand was psyched to work with another Jordan.
"Just like our professional athletes, Jordan is a premier member of our Jordan Brand Family," the company said in a statement. "Our commitment to purpose and the values on which our brand was built should be accessible to all – regardless of ability."
The Make-A-Wish Foundation does some truly terrific work. Anything that can give kids in that situation a few moments of true joy is an incredibly worthwhile cause. And Jordan is just one more in a long line of kids that got to live a dream and raise awareness for something near and dear to their lives.