Cute Kids Wash Dad's Car in Motor Oil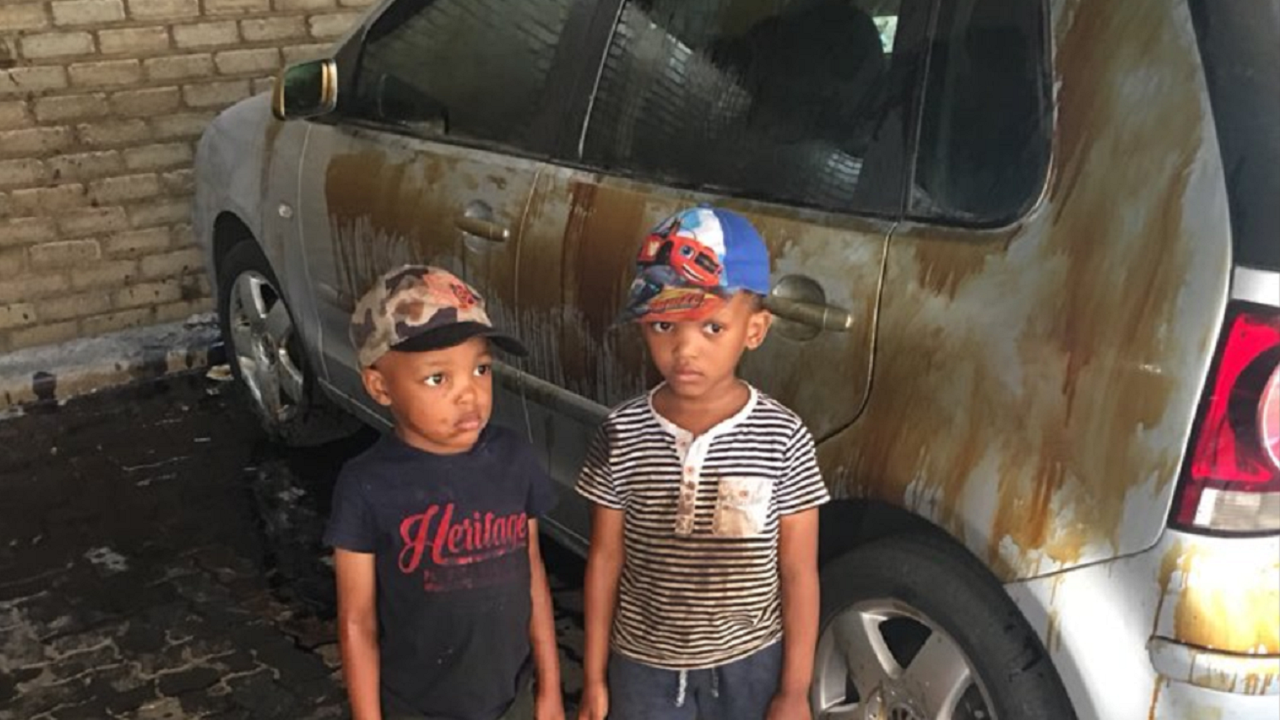 When you're a parent, you quickly realize that kids being cute is not an accident; it's an evolutionary necessity. Kids, especially young ones, do a lot of dumb, dangerous, ill-considered and naughty things that, if they weren't so adorable, they'd be dust.
One dad probably had to keep reminding himself of just how cute his kids are after they gave his car the world's worst washing.
Ronald Manhique, who goes by @Manyiki on Twitter, is a mechanic in South Africa. His two little boys tried to do dad a favor by giving his car a bit of a bath. Unfortunately, they decided to use something a little less effective than soap: motor oil.
Needless to say, Dad was not pleased, and he shared some photos on Twitter so everyone would know why.
guys u don't know how angry i am ???? pic.twitter.com/LjHFVKkKnS

— ronald_manhique???? (@Manyiki) December 17, 2018
Yikes.
To his kids credit, they look both confused and remorseful, which is about the best reaction a dad could hope for. After all, if they'd intentionally dirtied the car, and then laughed about it, dad's reaction would probably not be suitable for social media.
As it was, @manyiki allowed other tweeters to lighten the mood with some hilarious responses to his kids' escapades.
One user thinks he should look at the bright side.
At least they didn't drink the oil pic.twitter.com/mMXP0FFA1z

— YourDreamsAreValid???? ???????????????????????????????????????? (@lela_m1) December 17, 2018
Another wonders if maybe the kids weren't the true victims.
The sad part is that they're probably disappointed at your level of ungratefulness* when they were just trying to help clean your car pic.twitter.com/0wOG8K5t6m

— Bonnie ???? (@BonnieMthethwa) December 17, 2018
And this tweeter shows exactly how these kids get away with this stuff. Their cuteness trumps all!
Throw the car away, keep the cute boys ????????

— Keitumetse Tolo???????????? (@Kei2Tolo) December 17, 2018
I hope he took the car to an actual car wash – and paid for it out of their allowances!