Dad Accompanies Daughter With Autism to Senior Prom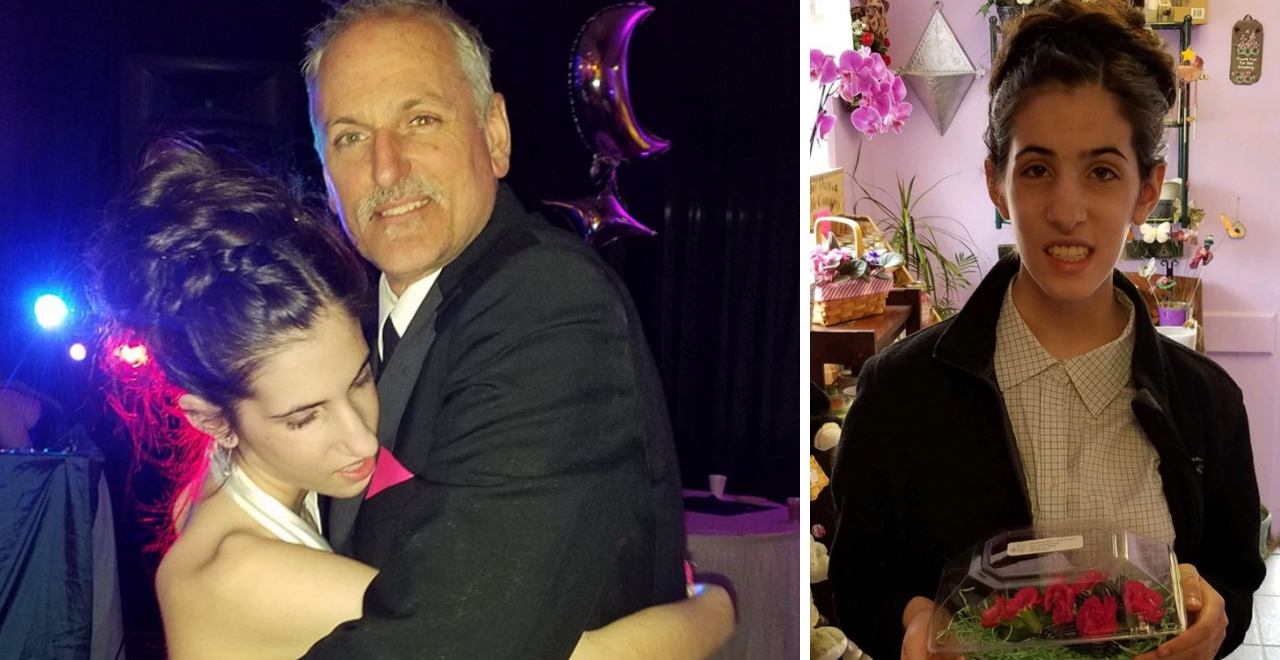 High school isn't a ton of fun. It's four years of homework and studying while simultaneously navigating puberty and hormones, trying to figure out who you are, avoiding people who don't like who you are, and doing whatever it takes to survive and make it through to college.
It's even harder when you have more challenges than most, like 17-year-old Tori Perl, a senior at Batavia High School in New York. Tori was diagnosed with autism spectrum disorder when she was in the 7th grade, and as she's gotten older, the disorder has brought with it some social challenges.
Her father, Thomas, told Yahoo News, "Tori doesn't have a huge circle of friends. A lot of her friends in grade school bypassed her a long time ago and Tori wanted to stay who she was…She'd rather play with video games and play with dolls than look at boys, which I'm totally okay with."
But he was determined to help her have some of the same experiences other high schoolers have, like going to prom.
Truth be told, the prom wasn't on the Perl family's radar, until a neighbor mentioned they had an extra dress for Tori. Thomas decided he wanted his daughter to go. "I wanted Tori to go because I want her to have memories of it since I never went to mine."
Tori's mother, Anna, asked three boys to take her daughter to prom. Two declined, and rather than wait for the third's response, Thomas decided he was the right man for the job.
"I said, 'If they let me, I have my own tuxedo, why don't I escort her to the prom? We'll know she get there safe and she loves spending time with me,'" Thomas said. The school usually doesn't allow dates over 20, but they made an exception for Tori's dad, much to his daughter's delight.
Thomas went above and beyond, participating in all the prom-related rituals with Tori. "I was there watching her get her hair done. I love doing that," Thomas says. "When we went to her favorite flower shop, we got a picture of Tori holding the corsage."
Despite a few odd looks when they saw a 50-year-old walk into prom, the students adjusted quickly, with several telling Tori she looked beautiful. Father and daughter danced the night away and capped it all off with ice cream at Denny's.
"I'm sure I'm not the first one who's done something like this, but I'm certainly not the last," Thomas says. "I hope stories like this can change the world. There's nothing that can stop these kids from doing what they want to do."