BREAKING: Fed-Up Dad Actually Turning This Car Around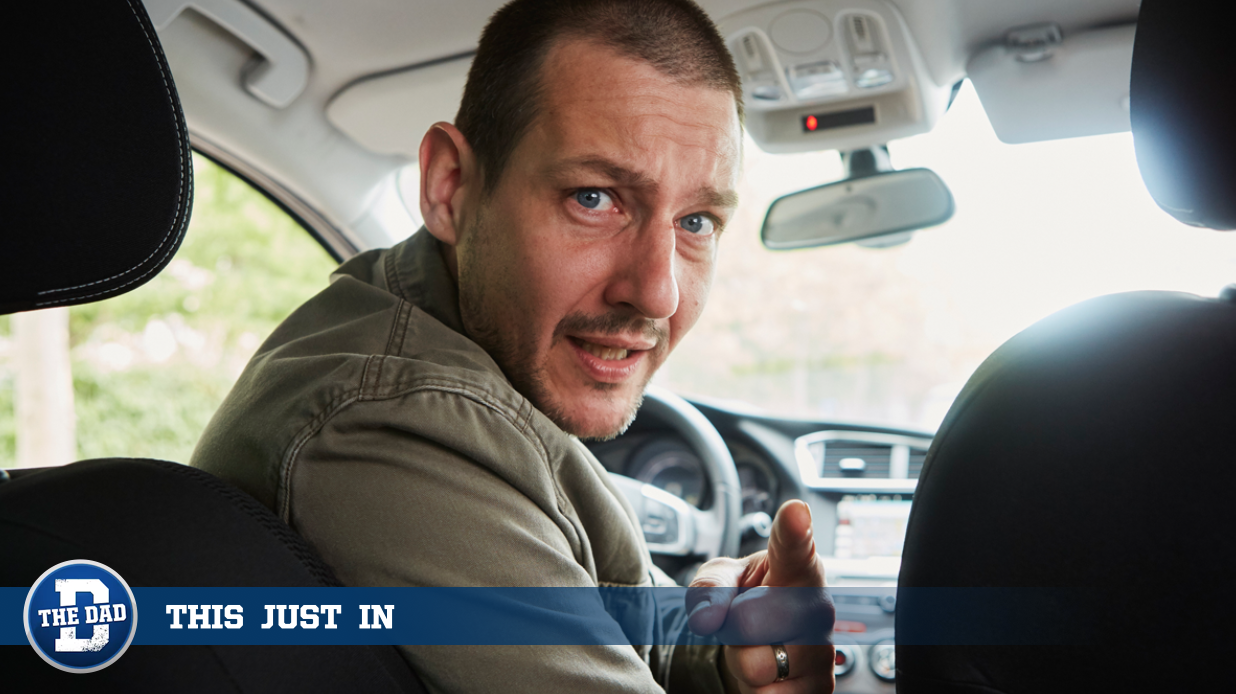 PADUCAH, KY – In a move fellows dads are calling unprecedented, local father Sammy Prater made history this week when he became the first fed-up dad to actually turn this car around.
The threat, a time-tested go-to for every frustrated dad behind the wheel, revealed itself shortly after Prater's twin 8-year-old sons launched into a particularly irritating rendition of "99 Bottles Of Beer On The Wall" while on their way to the Newport Aquarium.
Sources claim the twins made it all the way down to 64 bottles before Prater snapped in the rearview.
"I swear," Prater yelled, "if you two don't pipe down back there, so help me God I will turn this car right around. Don't test me. Sea turtles? More like no one's gonna see turtles."
His bluff was called and the twins went for that 63rd bottle without hesitation. What happened next, no one expected.
"He… actually did it," one twin stated when reached for comment. "The absolute madman, he really turned this car around. I'd always just assumed that was the emptiest of all dad threats."
But sure enough, Prater, a man of his word, executed a sharp u-turn at the first opportunity and drove them right back to Paducah.
"Had it been any other song," Prater added, "perhaps we'd still be en route to the aquarium. 'John Jacob Jingleheimer Schmidt' maybe. 'Three Blind Mice.' I guarantee you we'd be looking at sea turtles right now had they just belted out one stanza of 'Three Blind Mice.'"
Prater was almost tricked into turning the car around once more, setting course back to the aquarium, when the young boys started assaulting each other at the sight of various color Volkswagens.
Despite being completely plausible to parents, THIS JUST IN is satire and intended for entertainment purposes only. For more stories like this one click here.