Dad and Daughter Raise the Stakes in Rock-Paper-Scissors Duel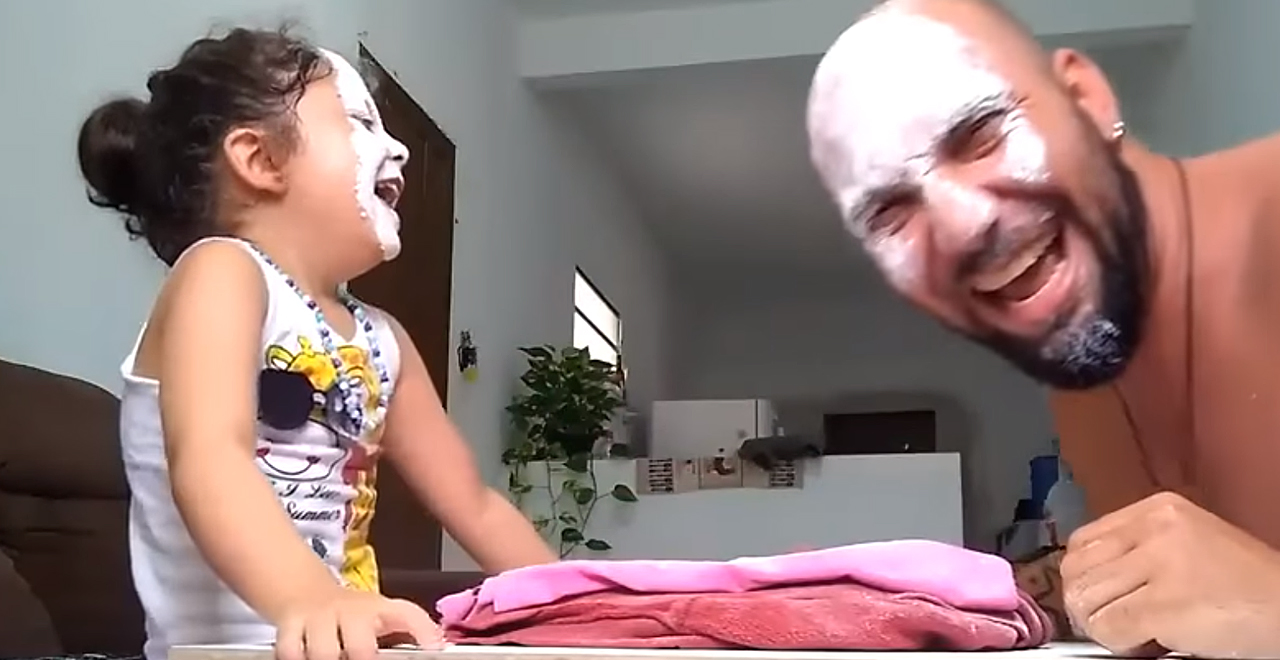 Rock-Paper-Scissors is one of the easiest games to learn, and one of the hardest to master. Played by children and adults settling a score everywhere, the basics are easy enough for even a toddler to understand. And it's also a game that's easy enough to introduce some added layers to, which is what one dad and his daughter have gone viral for.
In a video being widely shared earlier this week, a dad and his daughter complete in a straightforward game of Rock-Paper-Scissors…with one notable twist. Every time you lose, you have to dunk your face into a pile of flour. And you may have to help bring your opponents face into the flour, for maximum effect.
What's made this catch on, in my humble opinion, is their infectious joy in playing together. At its core, it's a dad and a daughter having a ton of fun in a cute video. But it didn't start that way, as the dad quickly wins three of the first four throws and it seems like it may just be a cruel vid of a dad dunking on his kid.
But then she turns the tables, and fast. After gaining some confidence on her first win, she quickly reels off a few more, dunking her dad harder and harder into the flour. It ends with both of them covered in flour, laughing, which is how any game between dad and kid should go (I say should, because I'm very competitive and it can be hard to not just outright dominate a video game or athletic contest).
Games need evolution. Rules changes have improved the modern games of basketball, football, hockey, and baseball. It's only natural a game like RPS should get the necessary addition to make it more enjoyable in the 21st century. Hopefully, if we're lucky, it won't be long before the flour punishment is widespread.