Dad Apparently Same Size as House Now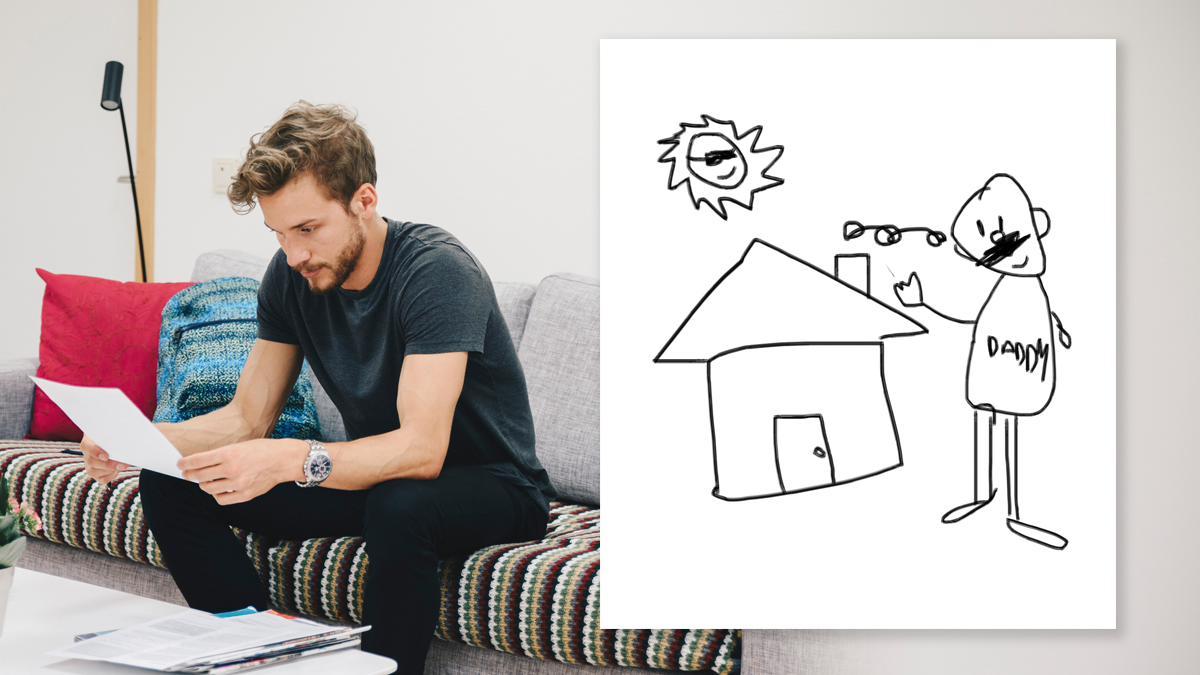 In a stylistic choice sure to generate buzz around the refrigerator, local kid, Melissa Hudson, 5, defied artistic convention by making her father the same size as their house in a recent drawing.
"It's a bold take on traditional vantage points," raved Melissa's father, David Hudson, 33, who has the stature of a two-story house, from the looks of it.
"Notice here how she completely disregards antiquated concepts like size relationships between objects to give the illusion I'm five times taller than I actually am."
David went on to point out the absence of a preliminary sketch, and explain how a fundamental misunderstanding of linear perspective made it possible for his daughter to depict him as being 30-feet tall.
"See this curly thing coming out of the chimney I assume is smoke?" he added. "An inferior artist with a more keen sense of visual proportionality would never allow that to be blowing in my face here."
David also applauded Melissa's creative decision in making him overweight and bald, as well as the avant-garde depiction of the sun, which in reality would benefit very little from wearing sunglasses.