Dad Awkwardly Crawls His Way Out of Sports Car and Into Midlife Crisis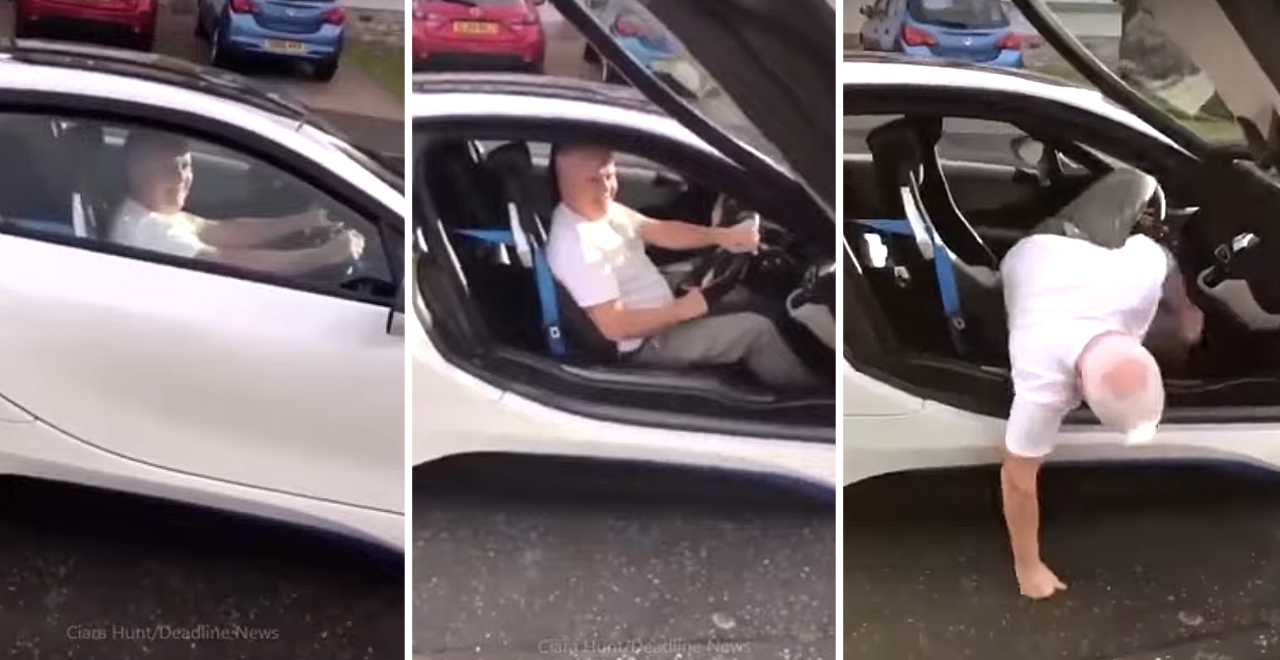 The term "midlife crisis" gets thrown around a lot these days, perhaps too much. Especially since no one can really seem to agree when "midlife" even is anymore.
We live a lot longer these days, and while 40 used to seem like middle-age, that doesn't seem so accurate anymore. Maybe that's just because I'm 40+ now and I don't even feel like an adult, let alone a middle-aged one. Or maybe it's because the last I heard, 40 was the new 20!
So while there's some debate over when middle age descends upon a person, it's often fairly clear when a crisis hits. The old stereotype of the midlife crisis usually involves someone attaining something splashy and youthful, so as to deny their own aging. In many cases, for men, that's a younger wife, or, perhaps more typically, a sports car.
One Scottish dad seemingly embraced that idea, going out and buying himself a new sports car. This gentleman may or may not be middle-aged (I don't judge!), but based on footage of his attempt to extricate himself from said sports car, he's definitely having a crisis.
My man is caught on video proudly seated in his new car, clearly excited to be showing off, not yet realizing what he's in for when he opens the door to get out. The next 44 seconds features him trying to exit his fancy new car and having a comically hard time doing so.
The car's tight quarters force my dude to twist his body to free his legs and then essentially crawl out of the car, putting his hands on the pavement and pulling his legs free, much to the delight of the person capturing the footage.
It's hard to do it justice, so you'll just have to watch:
To add insult to injury, the person filming – presumably, and hopefully, the guy's son – enjoyed the experience so much that not only can he can clearly be heard laughing throughout.
Again, I have no idea how old this dad is, so the term "midlife" not apply, but it's pretty safe to say that "crisis" totally does.