Dad Breaks World Record for Longest Count to 3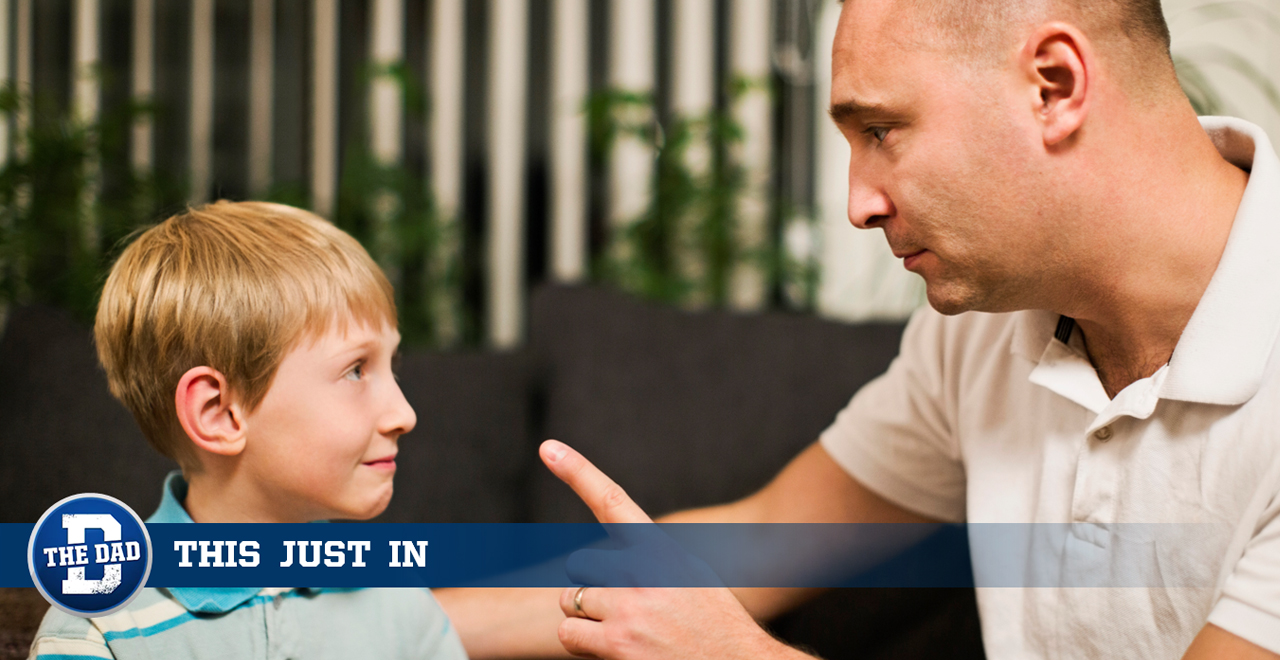 TACOMA, WA- With a blatant disregard for household policy, 5-year-old Joey Luch removed his shoes and carelessly abandoned them in the middle of the floor. That's when his dad, Ryan, delivered a stern edict to move them before he counted to 3. In the process, he shattered the world record for the longest count to 3, clocking in at 8 minutes and 47 seconds.
"It was intense, I was using fractions I didn't even know existed," Ryan said. "Kids need discipline, and I wasn't going to let Joey slide on this. But I think I counted to two in the blink of an eye, so it was only fair that I started counting by hundredths of a second to even it out a bit."
The previous record of 7:47 looked safe at the outset, as Joey appeared to be dropping his protest 4 minutes in. Then in a surprise move – rather than picking up his shoes, he walked right past them, sat on the couch and started watching an episode of Paw Patrol.
"That move right there would've been the end of it for a lot of parents," said parenting researcher Alexander Madden. "The three-count would've been delivered, the punishment would've followed, and the whole thing would've devolved into a teary chaos."
The standoff was finally broken after Ryan interspersed his count with escalating threats about limited screen time. He said his actions made him feel like he's really earned the novelty "No. 1 Dad" mug his wife gave him years ago.
"Sometimes, as the man of the house, you gotta take a stand," he said. "I hate to be so strict, but I hope Joey learned a lot about responsibility and taking care of your business."
Despite being completely plausible to parents, THIS JUST IN is satire and intended for entertainment purposes only. For more stories like this one click here.