Dad Brings 300+ Christmas Trees to a Children's Hospital to Honor Daughter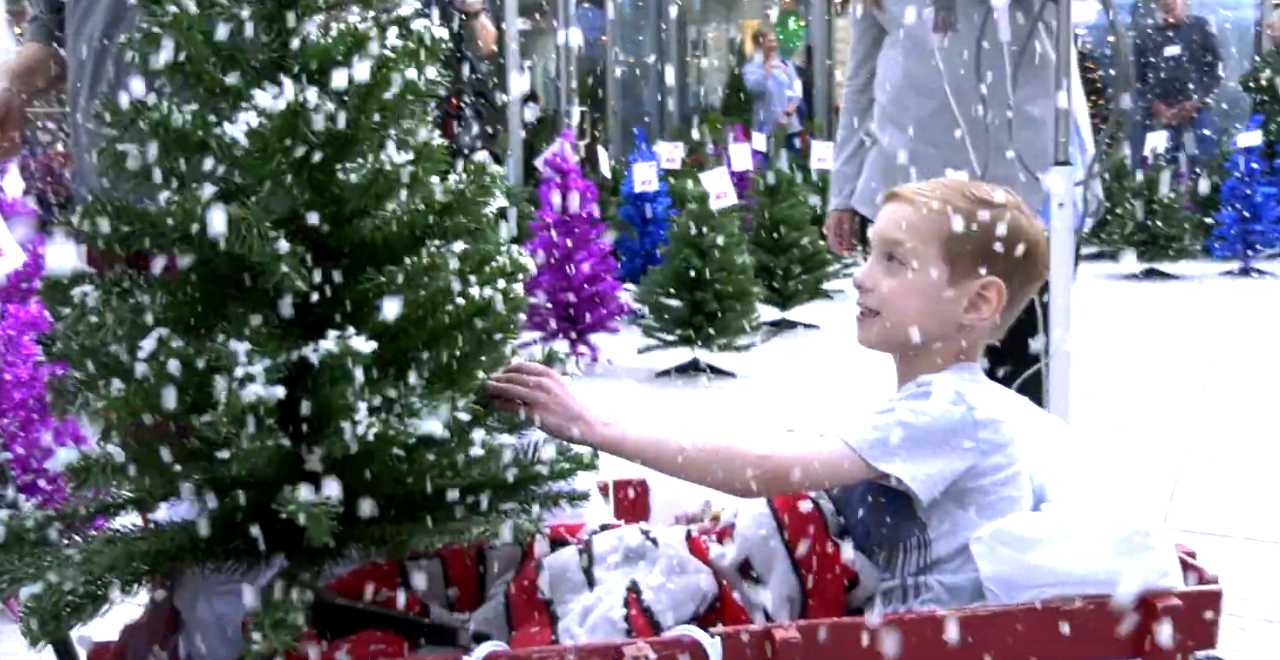 The holiday season is extra juiced when you have kids. Even the most mundane chores can take on air of magic as Christmas approaches. The exact opposite takes hold, though, when you have to celebrate a major holiday in the hospital. It can make an already-taxing situation more difficult, as you feel your child is missing out on what makes the season special.
One dad did his best to make it a little bit better for kids in an Alabama hospital. Mark Miller knows what it's like to be one of those parents with a young child in the hospital for an extended period of time. His daughter suffered from severe heart defects and was hospitalized a number of a times before she passed away at the heart-wrenchingly tragic age of 7.
To honor the memory of his late daughter, Miller did something amazing. He sought the help of colleagues from 30 Ace Hardware stores and they banded together to bring a Christmas Tree farm to Children's Hospital of Birmingham. The effort brought more than 300 Christmas trees to the hospital to inject some cheer into the lives of patients and their families.
Each patient was able to pick out a tree and bring it back to their room to decorate. The special event also featured everyone's favorite jolly, red-clad old man. For those who couldn't leave their rooms to visit the "tree farm", the trees were brought to them.
A hospital spokesman said it was a special experience for the kids.
"The holidays can be a particularly trying time to be in the hospital, so to give our patients and families the opportunity to pick out a tree and participate in that holiday tradition regardless of their circumstances is especially meaningful," she said.
An incredibly special scene created by the seasonally appropriate goodwill of a Dad honoring his daughter's memory in the best way possible.