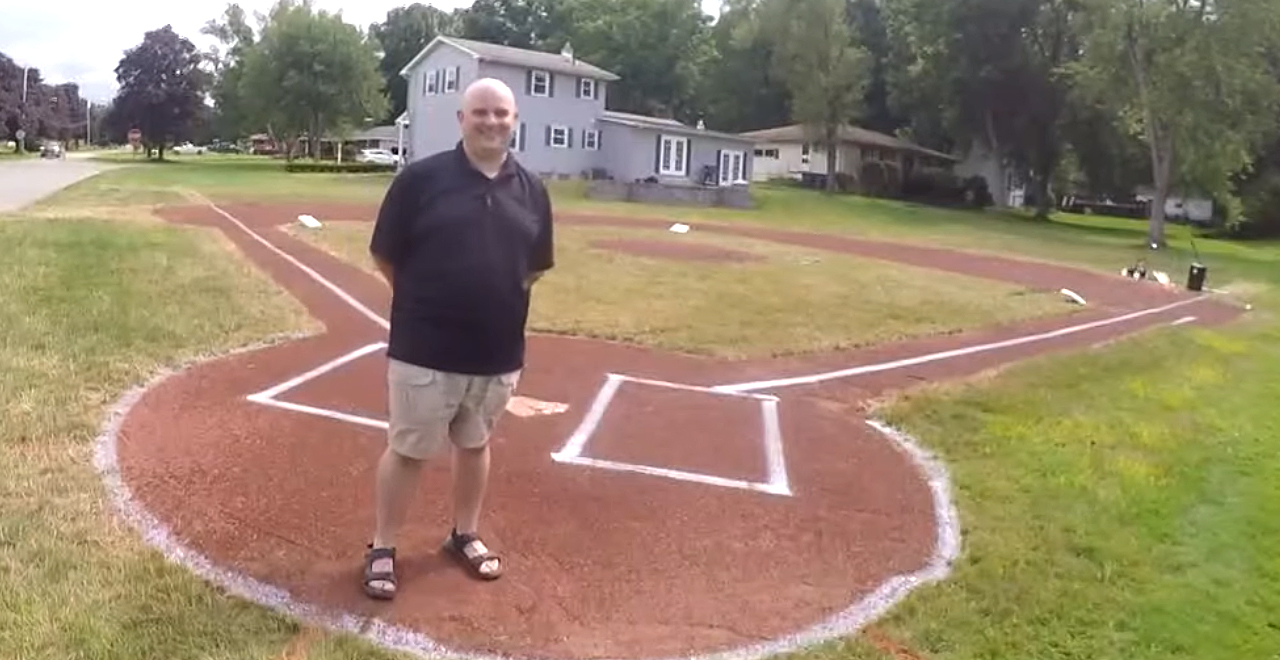 Credit: YouTube/WKYC Channel 3
Few things are better as a kid than having a neighbor with a great yard to play in. Everyone loved the one kid on our street that had a perfect, wide-open backyard for football. We all flocked to another neighbor's house because he allowed us to put real bases in his yard for more authentic gameplay.
But when it comes to backyard sports, one Ohio dad has changed the game.
Jason Kidd thought nothing of it when son first asked him to build the field. We all know almost every demand from a 5-year-old is irrational and impulsive and then quickly forgotten. But the idea grew on Kidd, who is a longtime Cleveland Indians fan and he eventually decided to "go the distance." He started removing trees, reworking the yard and ended up sinking $30,000 into the project. And that doesn't include the foul poles and lighting installations that are still in the works. He did it in the name America's pastime and that fact has helped "ease his pain."
"Probably not the best financial decision, but that's okay, it's baseball," Kidd told WKYC Channel 3.
The field has cost him about $30,000 to build. https://t.co/oOFJ0BmZQ9

— Fox Sports 620 (@FoxSports620) July 9, 2019
He said his son was thrilled when he saw the field. Phew! Also, knowing 5-year-olds, this should go pretty far in making him the most popular kid in the neighborhood. Because if creating a baseball field on our property has taught us all one thing it's: "if you build it, they will come."