Dad Builds Wheelchair-Accessible Igloo for His 9 Adopted Kids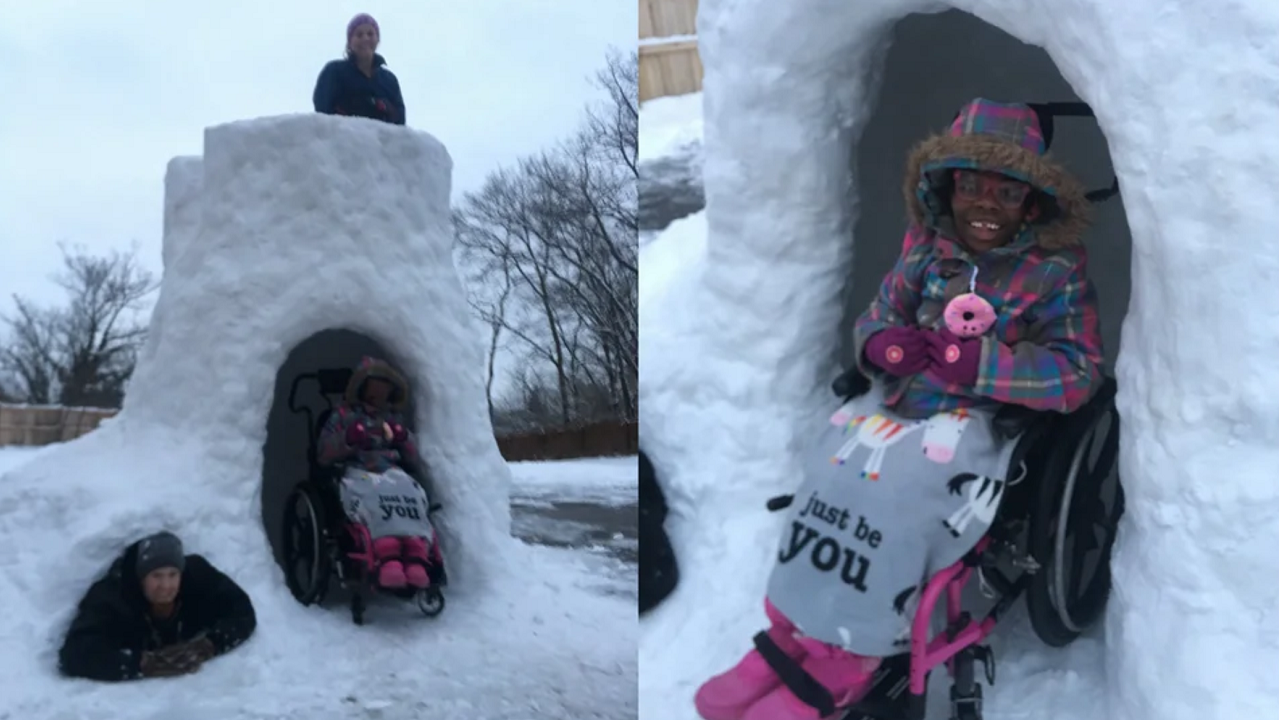 Parenting is a tough gig. We're all doing the best we can, trudging through, mostly happy to survive another day without blowing it too badly.
Then we run across some parents who are doing more than merely surviving, they're crushing it on every level, and making us look like amateurs. Like the Cincinnati dad who built an igloo for his kids, complete with wheelchair access. Nine kids. All of whom have special needs. All of whom they've adopted.
If I had nine kids, I wouldn't have the energy to get out of bed, let alone build an igloo, let alone add a ramp to the igloo! Gregg Eichhorn is a superhero, and so is his wife Katie.
"We adopt all medical and special needs kids because seems like those are the kids where they have the hardest time finding homes for them," Eichhorn told CBS.
His oldest, 19-year-old Zahara, was adopted from Uganda. She is non-verbal and uses a wheelchair, but she had no problem rolling into the enormous snow fort her dad built with his sister. She couldn't wait to get in there.
"Her face lit up – she gets super excited," Eichhorn said of Zahara's reaction when she saw the igloo. "I think she felt like a movie star."
He wasn't the only one! Elijah, Zahara's brother, also uses a wheelchair, was excited about the igloo. All nine of the Eichhorn kids were.
"They're all loving it. They think it's really neat," Superdad said.
Obviously. Who wouldn't want a badass igloo like that in their yard!
Reddit agrees. One of Gregg's friends posted about the igloo on Reddit and it immediately took off, garnering over 70,000 upvotes and nearly 1000 comments as people shared their admiration for the dad, and for his handiwork.
Eichhorn is happy for the extra attention his viral post is bringing to special needs children who need homes.
"I think it's really important that all kids with medical and special needs that are orphans have people to step up and provide them with homes."