Dad Cooks Free Thanksgiving Dinner for 100 Strangers for 33rd Year [VIDEO]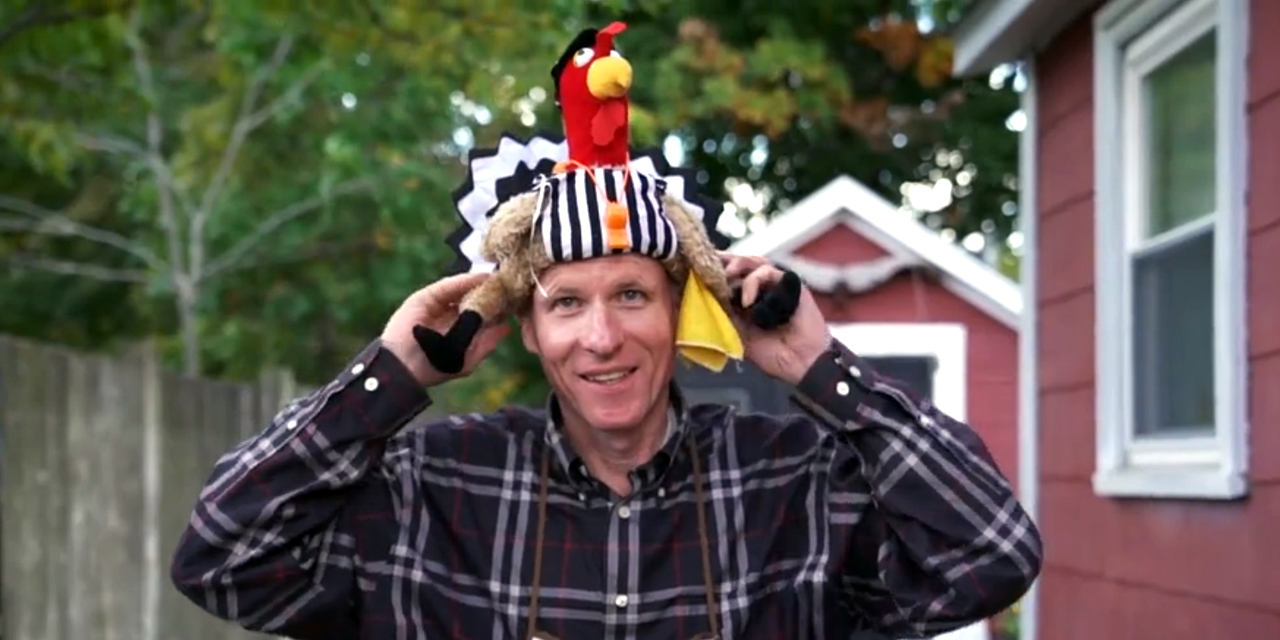 Hosting Thanksgiving dinner is no easy feat. Just the thought of it gives me stress and I have a small family. But sometimes, not hosting Thanksgiving dinner can be even worse.
That's what Scott Macaulay found out in 1985. His parents had gotten divorced and family relations were strained, so he was preparing himself to eat Thanksgiving dinner all by himself in his lonely apartment outside Boston. And then he had an idea.
He took out an ad in the Melrose Free Press, his local newspaper, and asked for 12 strangers to join him for the holiday feast.
"I knew that I couldn't be the only one in this situation," Scott, a divorced vacuum cleaner repairman, told the Washington Post. "There had to be at least a dozen people out there who didn't want to spend Thanksgiving Day alone."
He was right, although he was off by a bit.
Since that first Thanksgiving 33 years ago, Scott has continued to invite anyone and everyone for dinner, asking them to RSVP via an office phone number he lists in the paper, and plenty of them do. He hosts 60 to 100 people everywhere, but not in his home, thankfully. After his oven broke one year, he moved the dinner to Melrose's Green Street Baptist Church, which has continued to host it, for free, ever since.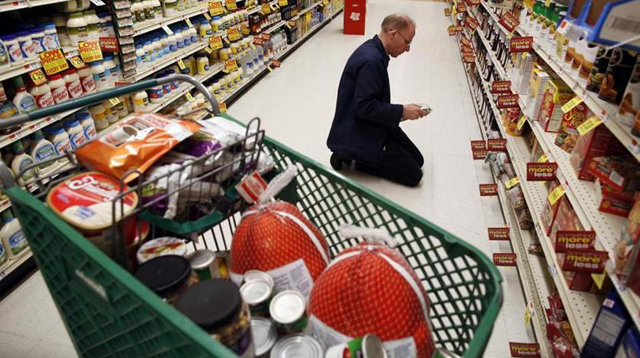 Scott buys everything himself, insisting that to do otherwise "would take away the spirit of it." The menu hits around $1000 and includes four large turkeys, multiple pies, and all the typical sides, from sweet potatoes, stuffing, and mashed potatoes with gravy to butternut squash and cranberries. But Scott's Thanksgiving is about more than the hearty meal.
"This isn't about the food, though," Macaulay said. "It's about having a place to go. Silence is unbearable, especially on Thanksgiving. My goal is always to replicate the feeling of having a nice dinner in somebody's home."
For thirty-two years, he's been doing just that.
On one occasion his mom and dad both showed up. Macaulay's mother was dying of breast cancer and wanted to be with family. As did his father.
"There they were, sitting on the couch together," he said, "holding each other's hand, years after their divorce. I can still see them sitting there. That's a happy memory."
His 22 year-old son, Walter, pitches in every year to help serve and clean up. He's also the designated turkey carver, of course.
Here's a video that celebrated the 27th year of his Thanksgiving tradition: