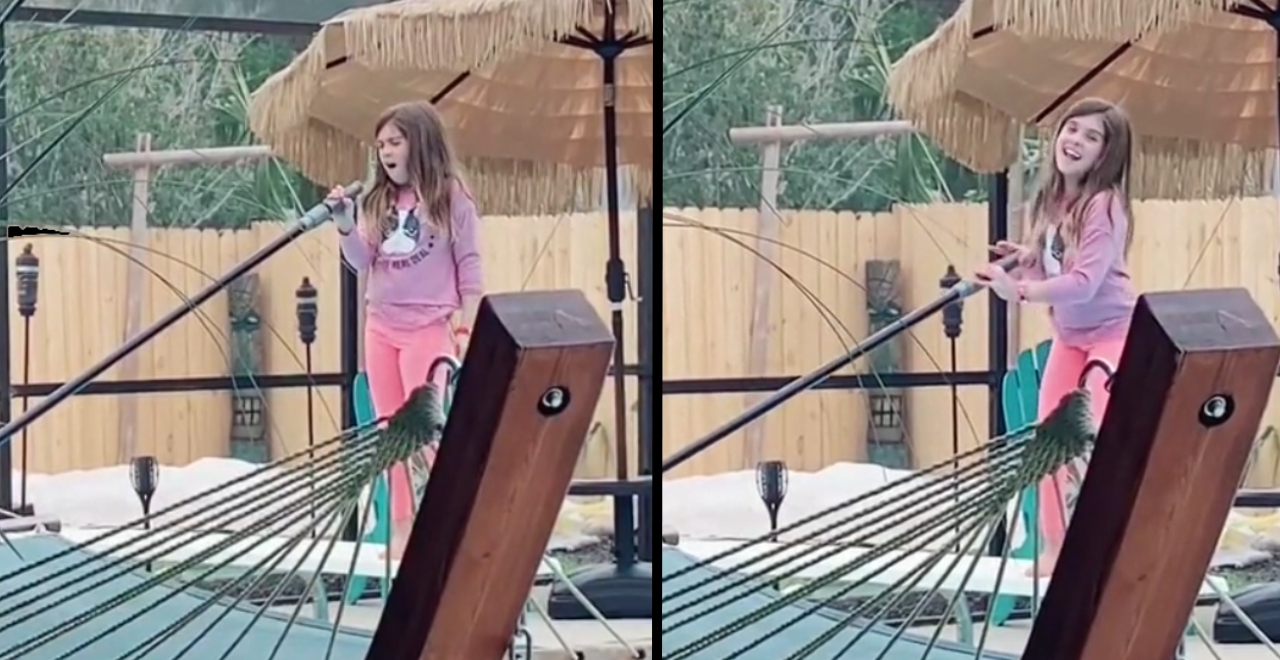 Credit: Tik Tok/TomCoverlyTour
Some of the best moments as a dad are when you see your kid loving life and they don't even know you're there. They are just totally themselves in that moment. One dad went viral recently when he shared a video of his 8-year-old daughter absolutely belting out Alicia Key's "Girl on Fire" song and her vocal ability blew away millions.
Tom Coverly heard his 8-year-old daughter Anni singing as she was cleaning out the family pool. He flipped on his camera, and quietly observed his little girl just singing her damn heart out, and CRUSHING IT.
He shared it on Tik Tok and the rest of the world agrees with the crushing it statement, as MILLIONS of people watched it. It was over 10 million views recently and climbing. Coverly, who is a motivational speaker, told Good Morning America his wife is the singer in the family, and that he had no idea Anni had that ability until he saw her cleaning the pool.
There is a pivotal moment of filming when she finally realizes her dad is there with the camera on, and you wonder what her reaction is going to be. Whether she's going to flip out for an invasion of privacy or feel embarrassed. She mostly just laughs it off though, and maybe that's because she knows she owned it.
In what has to be considered the absolute highest praise for it, Alicia Keys herself commented on the performance, saying "I love this!!! Sing Mama!!! You are amazing!! And you ARE on fire!!!"
Her dad said it's been the biggest boost of confidence for her, and that the whole thing has been "beautiful."
So dads, let this serve as a lesson, you are now given carte blanche to secretly record your kids at their most passionate to share with the world via social media. Sure, it could be mortifying for them (for most kids), but who knows, maybe you'll end up with something like this, which has put a smile on the faces of millions of people.