Dad Finds Mold in Capri Sun Drink Pouch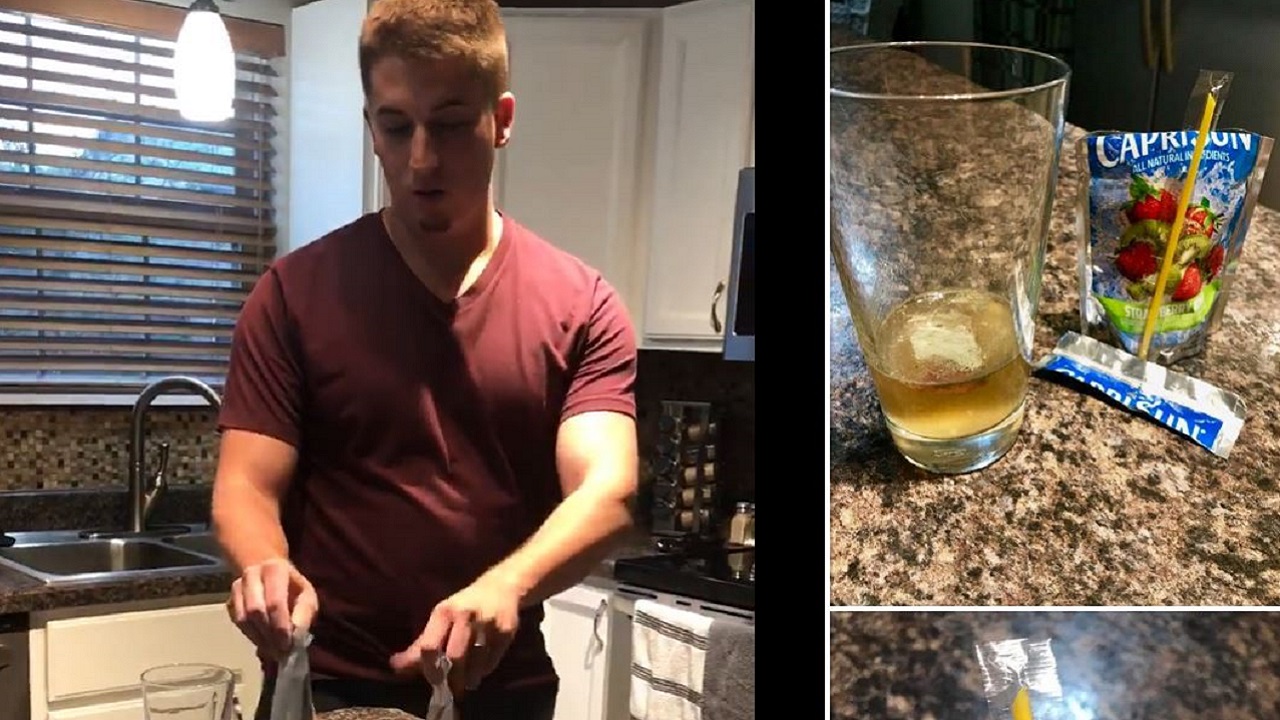 Everyone knows the worst part about Capri Suns is the years of medical school you have to endure just to have the training required to correctly insert the straw without destroying it or destroying the pouch.
But it turns out there's a bigger concern, and thanks to one vigilant dad, parents everywhere now know to look out for it.
Cameron Hardwick, a dad in Indiana, was preparing a pouch of Capri Sun for one of his kids, as a treat for eating a good dinner. But as he was opening the juice, he noticed something strange. He posted a video showcasing what he found, on his Facebook page.
The caption to the video reads:
*Public Service Announcement!** Friends & family please read & share! So tonight after dinner our oldest asked for some "juice" (Capri Sun) as a treat for eating good, I grabbed one out of the refrigerator and notice something odd about it… it seems low in content, I take a closer look at the packaging and don't notice a hole or anything. So I shake it up some, only to find an unknown substance floating around in the package. To say we are irate would be an understatement… we don't give these to our children often but will NEVER again! #SERIOUSLY #CapriSun
To their credit, Capri Sun responded quickly to Cameron's concerns, posting a response on Facebook.
"Thanks again, Cameron, for bringing this to our attention and sharing more information with others. Although it's rare, it is possible for mold to grow inside containers of preservative-free juice drinks if the pouch is punctured in any way on its journey from our facilities to your home. We understand it's unpleasant, but the mold is naturally-occurring, just like if you left an apple on your counter for too long and mold begins to grow."
They even sent someone to his house to investigate the pouch.
Capri Sun has long been aware of the possibility of mold in their drink, and they address the issue on their website via a FAQ:
"Will the mold make my child sick?"
"The mold is naturally-occurring, and we understand your concerns. That's why we created our clear bottom pouches so you can check for mold before enjoying your Capri Sun, while still remaining committed to keeping our drinks free of artificial preservatives."