Dad From Viral BBC Video Discusses Working From Home Amid Coronavirus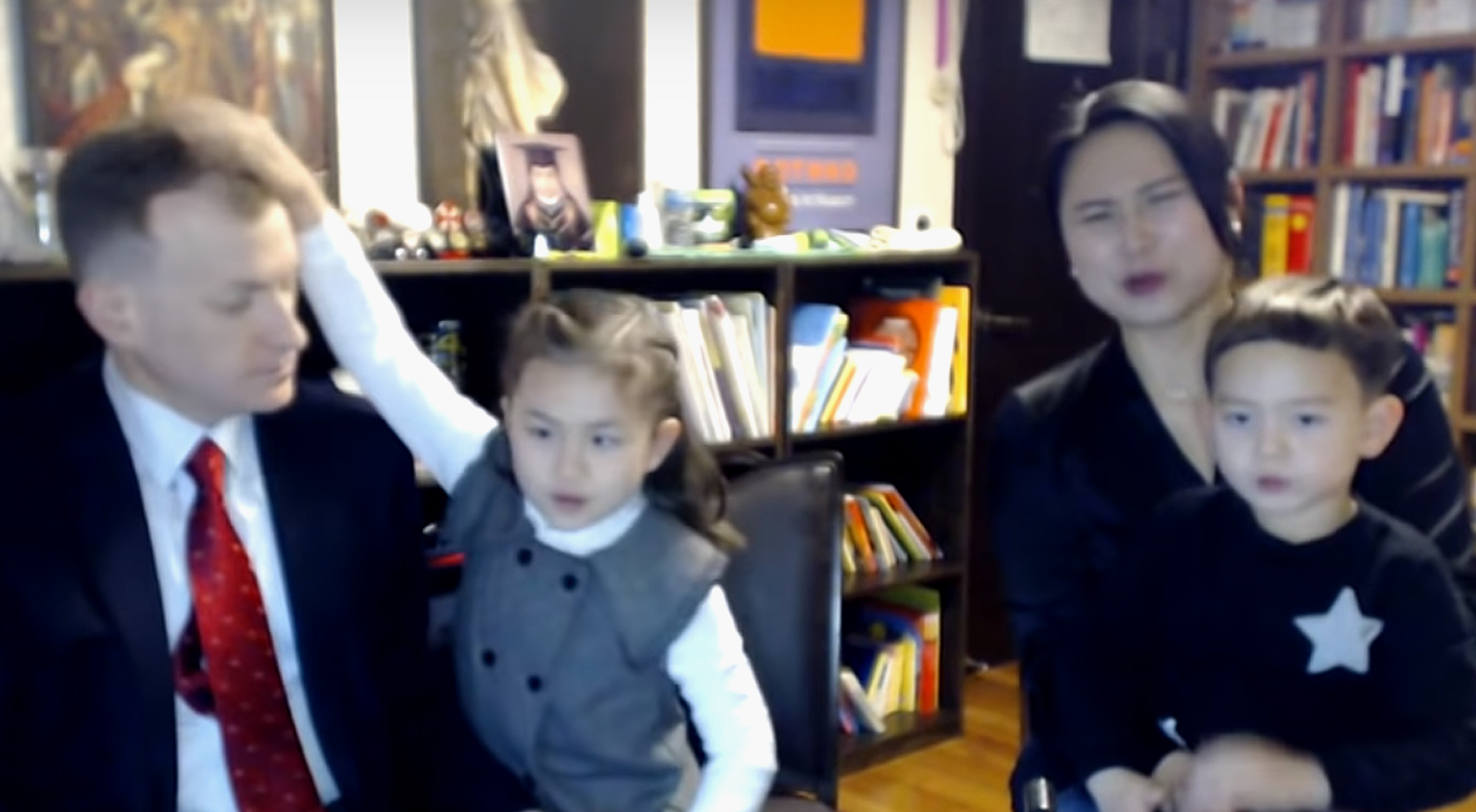 Working from home is not easy for parents. Even if you have a spouse to help with the kids, it can be hard to find a safe space to get stuff done, and taking phone calls is a total crapshoot. You never know when a clueless child might burst in and start asking for a snack when you're in the middle of an important conversation with your boss.
Just ask BBC Dad! Remember him? His name is Robert Kelly, and he is the professor who was being interviewed live on BBC TV three years ago, when all of a sudden his toddler waddled in mid-taping and was quickly followed by his baby, in a walker. The ensuing fracas, which featured the professor's wife rushing in and trying to wrangle the kids and get them out of the room as quickly as possible, went mega-viral.
It's a delightful video and a legitimate piece of viral video history, and Kelly handled it with aplomb, taking it in stride and admitting how difficult it can be to balance work with parenting. Which is something many of us are being forced to discover for ourselves thanks to quarantines, social distancing, and the Coronavirus.
Professor Kelly taped another interview, this time with his family on camera with him – intentionally – to discuss the incident three years ago, and to talk about the quarantine and how he is adapting to working from home this time around. His family is in South Korea, which is on lockdown as they attempt to stem the tide. And from the looks of this video, his adorable kids haven't calmed down much!
Check it out below. And if you need a refresher (or just a good laugh, because it still hasn't gotten old), check out the original video too!