Dad Grades: Bryan Mills – Taken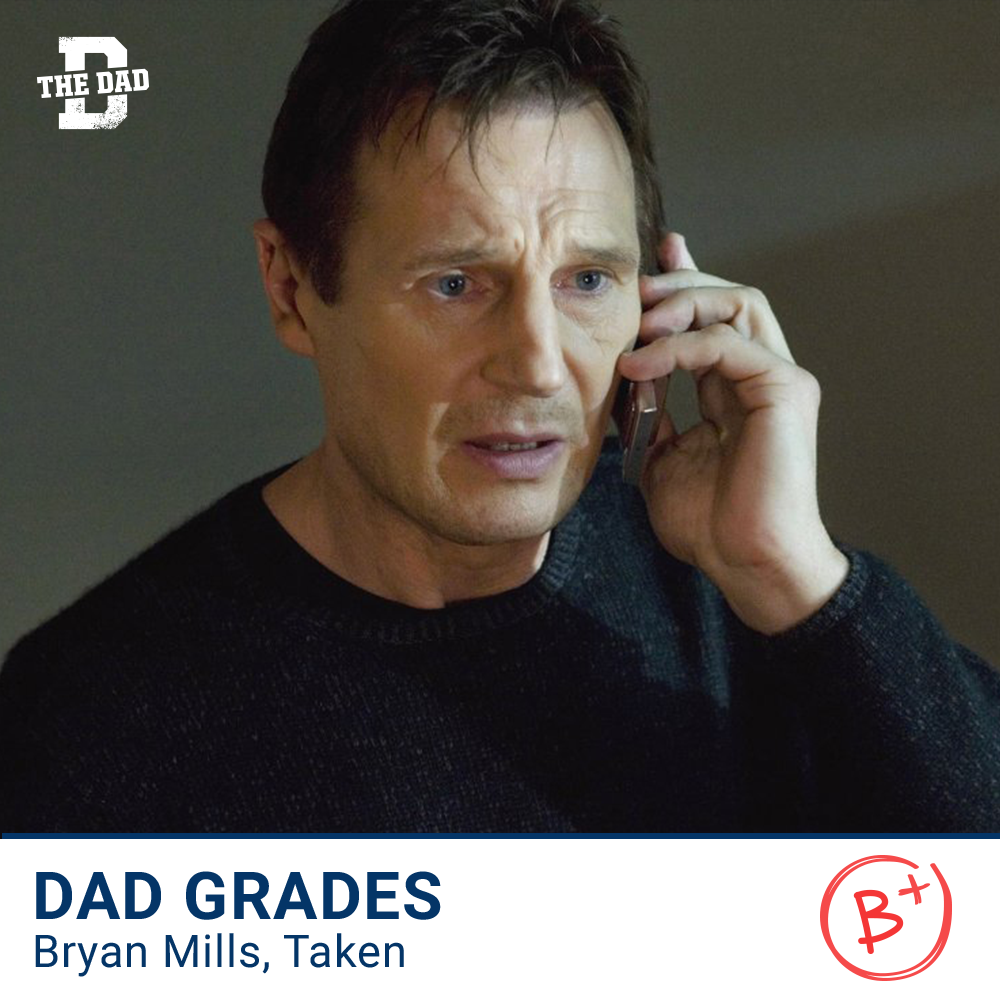 This week in Dad Grades, we analyze the particular set of parenting skills possessed by Bryan Mills, the dad from the Taken trilogy, played by the incomparable Liam Neeson.
Is Bryan Mills a good dad? Let us know what you think and drop your grade in the comments!
Pro: You get to tell your friends your dad is a retired CIA operative.
Con: You'll sound like a 5th grader bragging how your dad can beat up their dad every time you do.
Pro: Not a helicopter parent.
Con: Will probably endanger you at some point with a literal helicopter.
Pro: Calls to check in on you.
Con: Will NOT let you hang up.
Pro: Has a very particular set of skills.
Con: Grilling, unfortunately, not one of them.
Pro: Will have plenty of stories to regale any potential grandchildren with.
Con: Most stories contain a man being bludgeoned to death with PVC pipe.
Bryan Mills's Final Dad Grade: B+