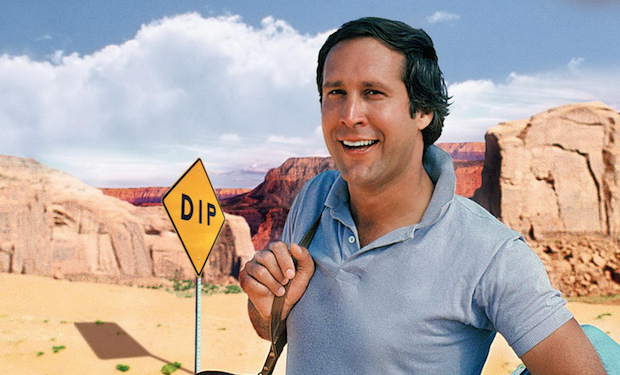 Credit: Warner Bros.
Walley World.
The mere mention of those words should strike a resounding unease into the heart of every family man. Every station wagon owner. Every father who could never, in good conscience, "turn this car around."
In 1983's National Lampoon's Vacation, Walley World is the fictitious amusement park that serves as the Griswold family's Mordor: more purpose than destination. To quote the head of the Griswold fellowship himself, "This is no longer a vacation. It's a quest."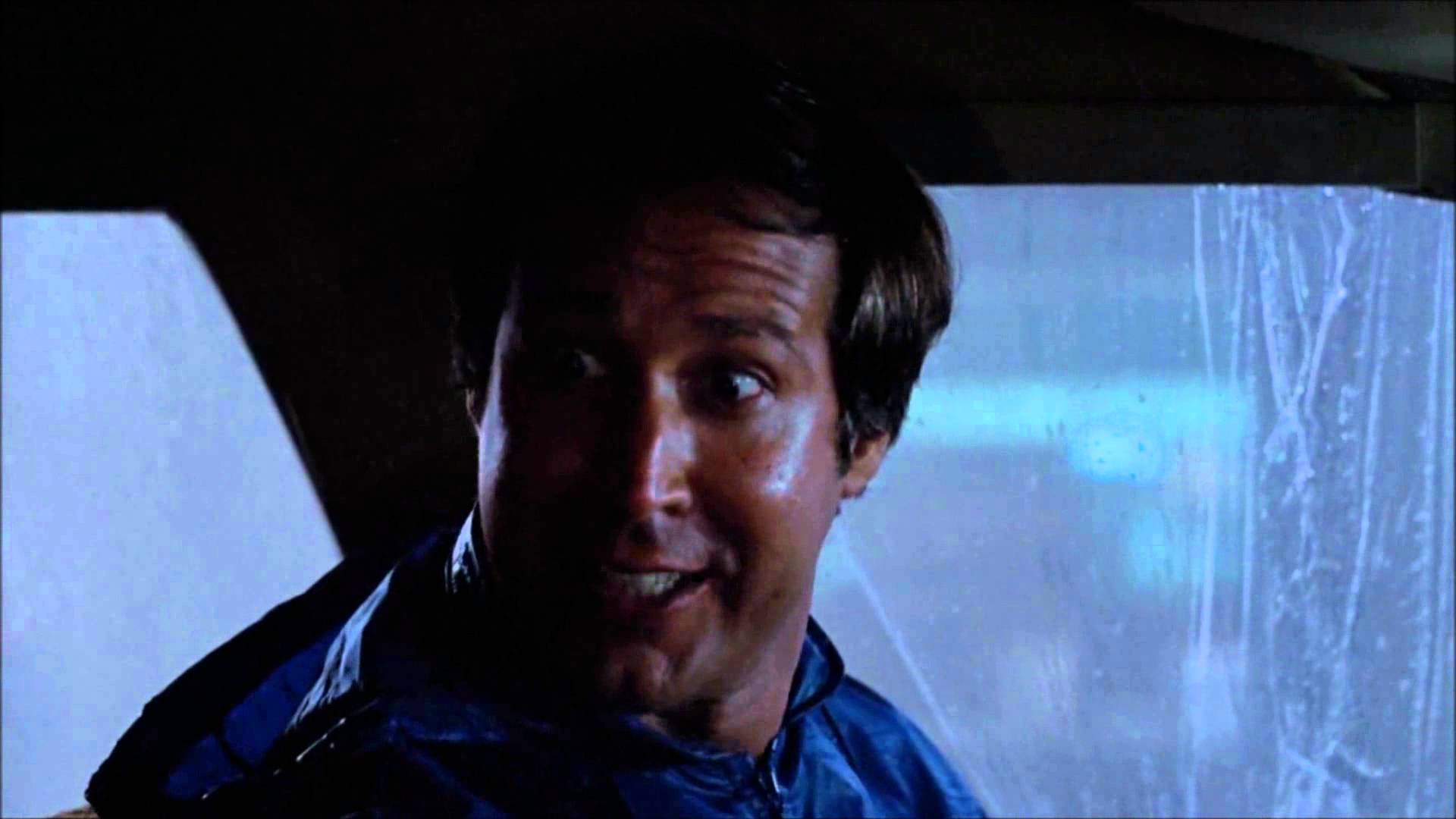 The premise is simple: Clark (Chevy Chase), patriarch of the Griswolds, is determined to take his wife and two kids to the aforementioned Walley World, a Disneyland counterfeit whose mascot is an anthropomorphic moose. Instead of simply boarding a no-hassle, TSA-free flight from Chicago to California, Clark insists on loading up the station wagon and embarking on a cross-country expedition chock-full of mild infidelities and homemade sandwiches soaked in dog piss.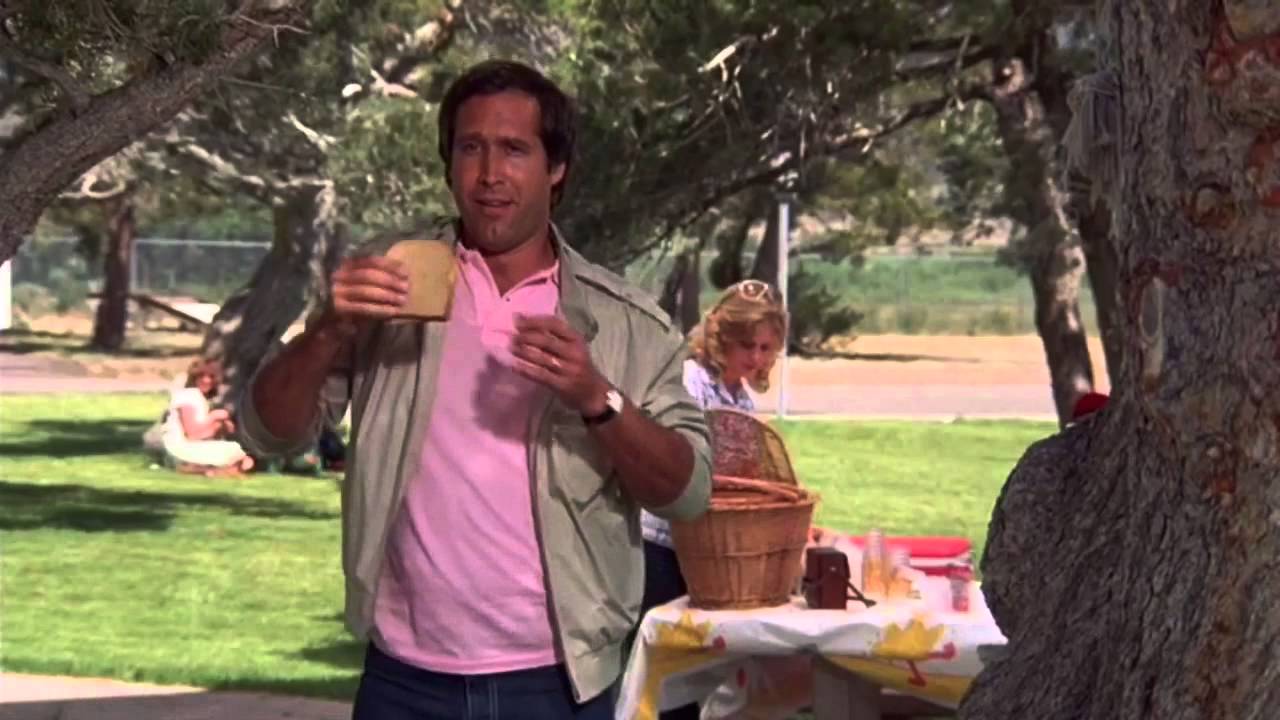 Throughout the film, Clark wavers between all-American father figure and erratic psychopath. One minute he's treating his family to the majesty and awe-inspiring grandeur of one of our most beloved national parks.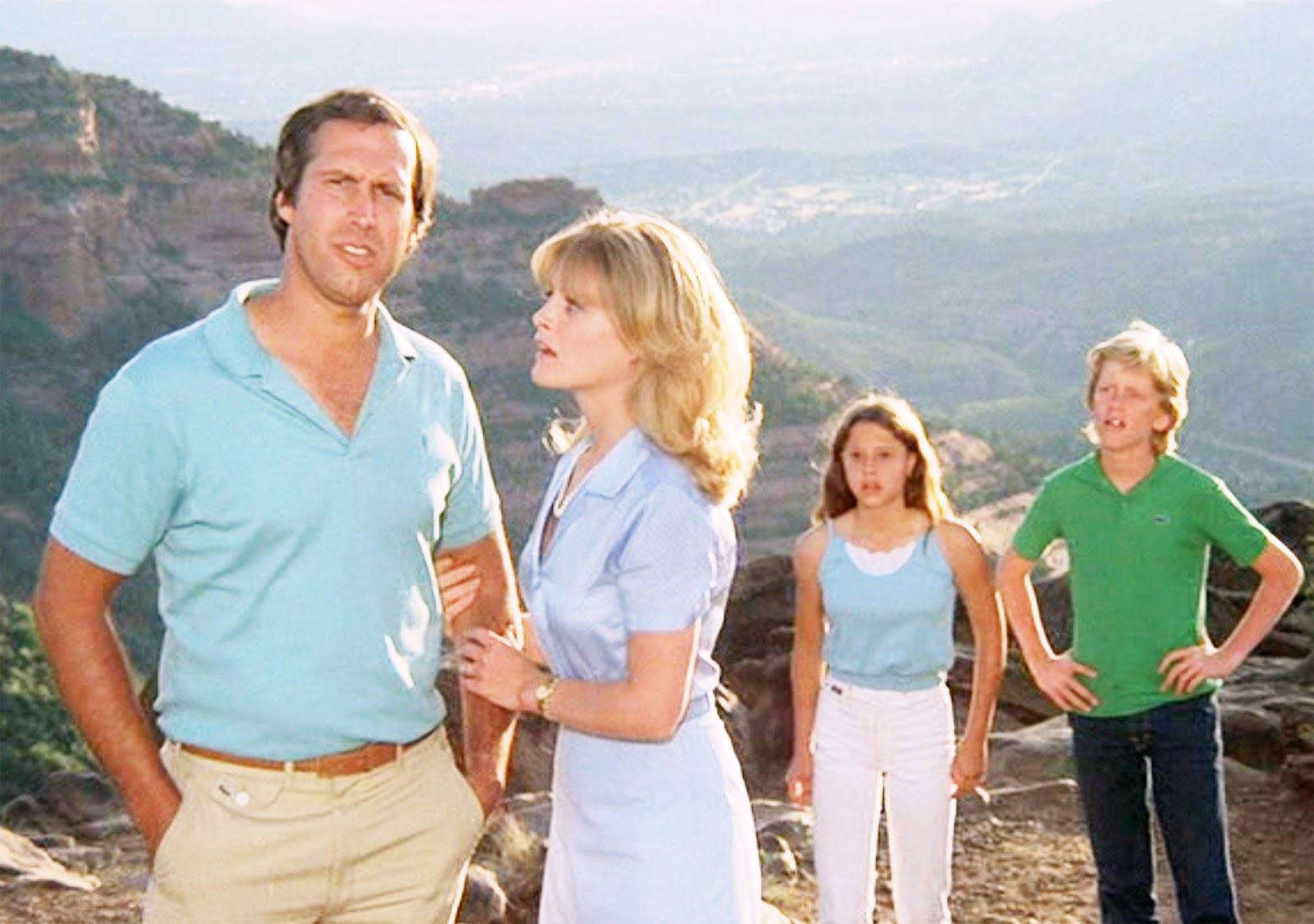 The next minute he's fastening the corpse of his wife's aunt to the top of the car.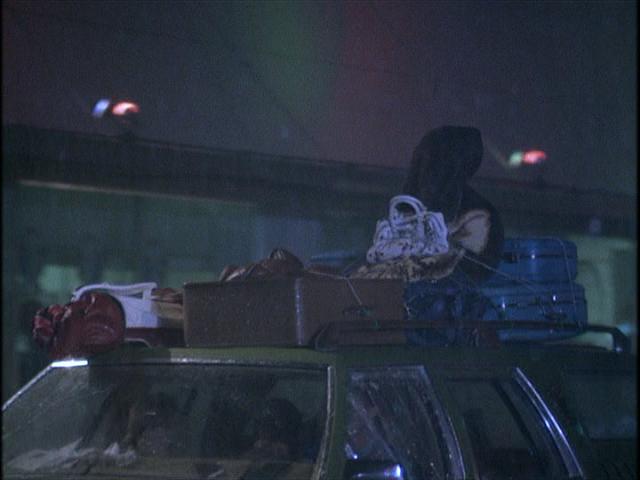 You know. Dad stuff. 
Ultimately they arrive at Walley World, only to find out that it's closed down for summer repairs. Clark, tired and defeated, looks within. He realizes that, maybe, life really is more about the journey than the destination. "Perhaps," he affirms, "the 'vacation' was inside each of us all along." The Griswolds hug and load back into the Griswold Family Truckster for a lengthy, retrospective voyage back to the windy city.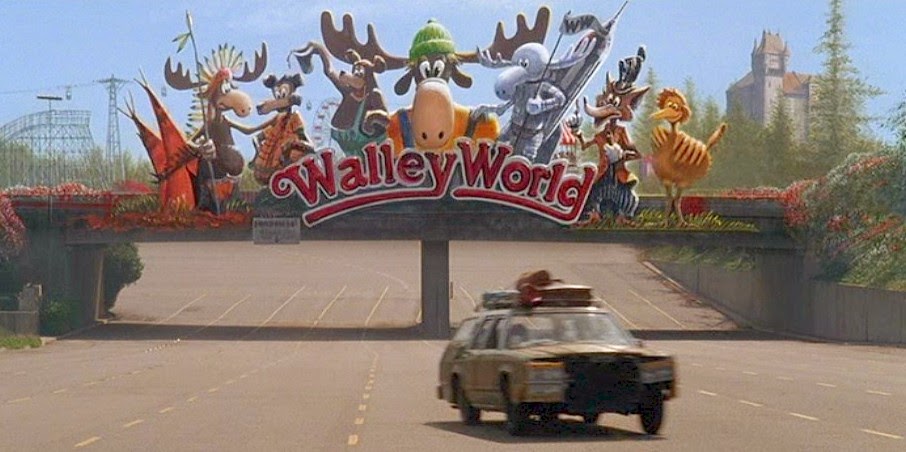 Just kidding. He haymakers a moose statue and then takes a security guard hostage.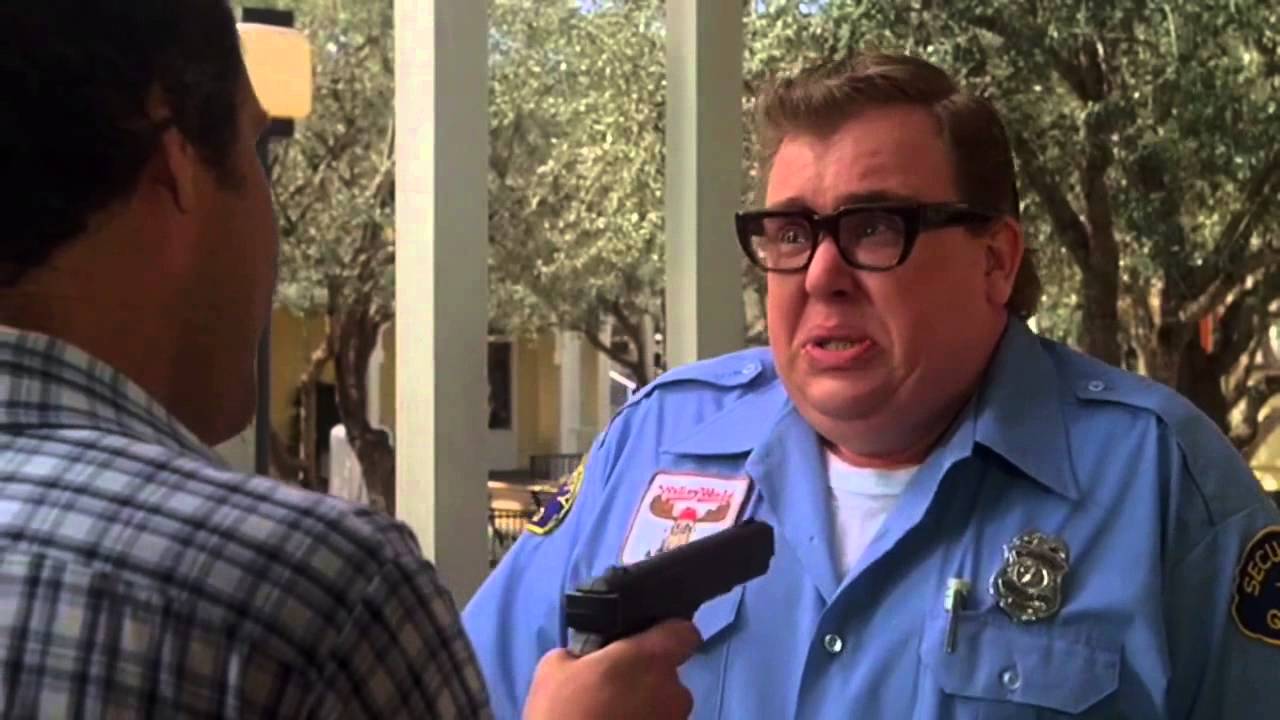 The Good
Clark exhibits a lot of textbook dad behavior throughout the trip, the film's premise being, in and of itself, inherently paternal. There's really nothing more "dad" than stringing your family along for a trip no one but you really wants to partake in. We're also treated to a handful of touching, fatherly moments between Clark and his son, Russ, including one scene where he hands down life advice over Russ' first beer.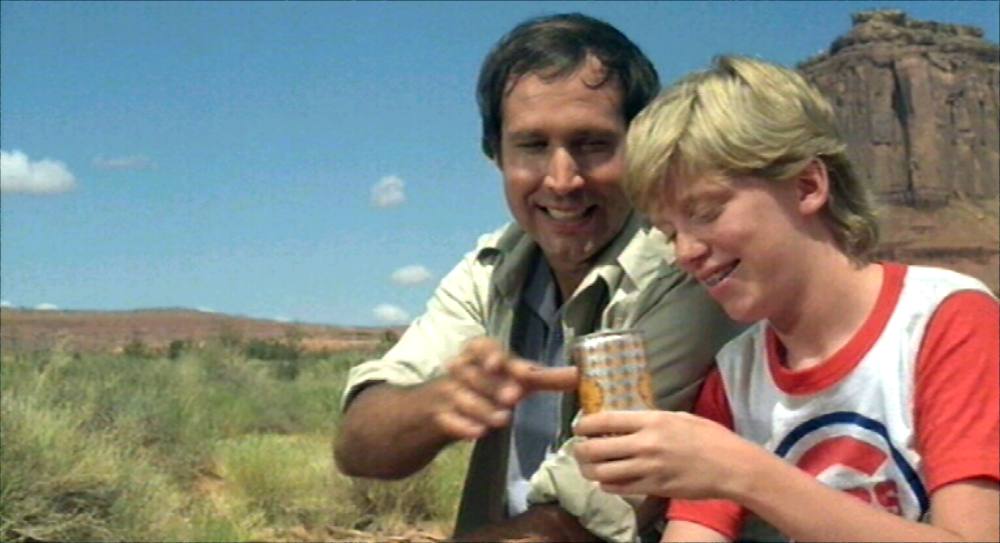 Look at 'em. So happy. Completely oblivious to the fact they're still some three decades away from a Cubs World Series championship.
The Bad
Did we mention the "takes a security guard hostage" thing? Because he totally does that. Really. False imprisonment of a hostage being a 3rd-degree felony punishable by up to eight years in prison under California Penal Code. I mean, look at this: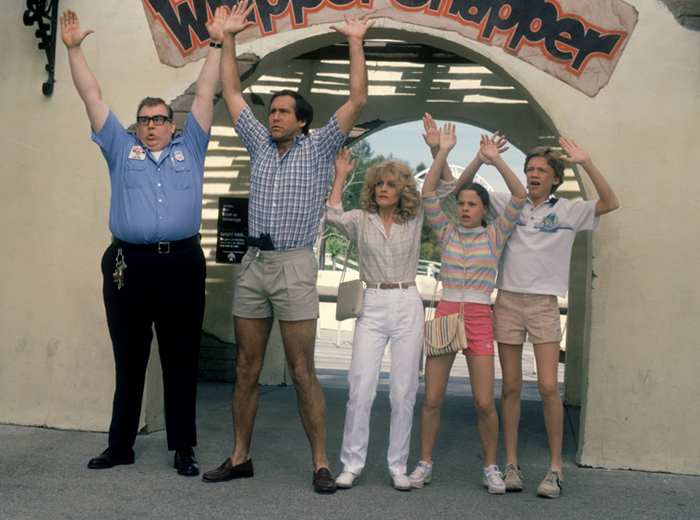 Jesus. There's probably a bench warrant out for your arrest involving abuse of a corpse, dude. Let's maybe dial it back a bit.
Verdict
When it's all said and done, Clark W. Griswold is a good dad. Maybe not the dad you'd select to spearhead a 2,000-mile family road trip, but definitely the dad you want harassing an umpire from the bleachers of your little league baseball game.
He's not perfect, but who among us can say their dad didn't, at some point during their childhood, put their life in immediate danger for one fleeting moment of reciprocated flirting with Christie Brinkley?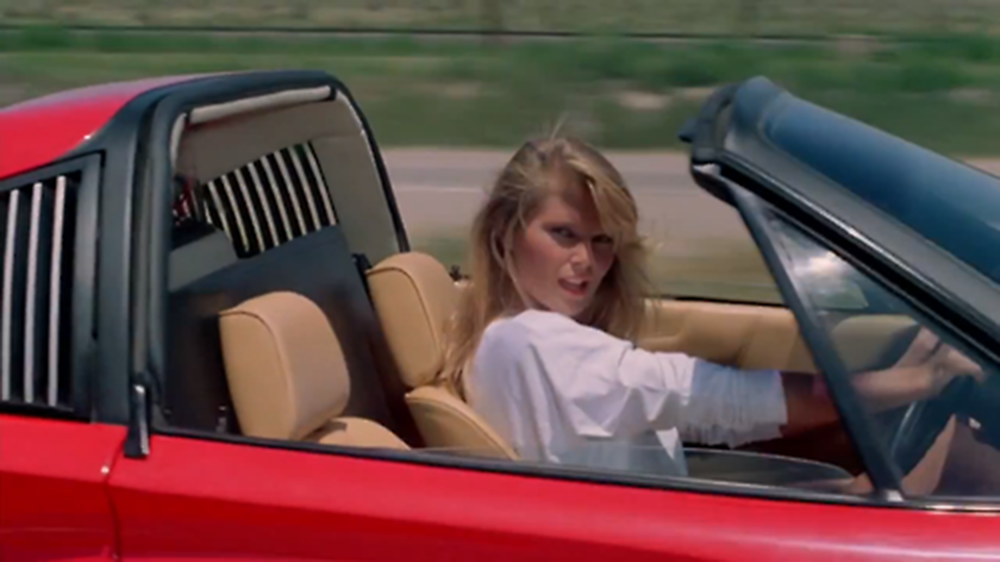 That's what I thought.
Clark Griswold's Dad Grade: C+