Credit: Warner Bros. Family Entertainment
With the biggest day in football just around the corner, we've decided to take a look back at one of our favorite football movie dads, Rick Moranis in Little Giants. Whoa. Did you feel that? Did you feel something when I said the name Rick Moranis? Strap in.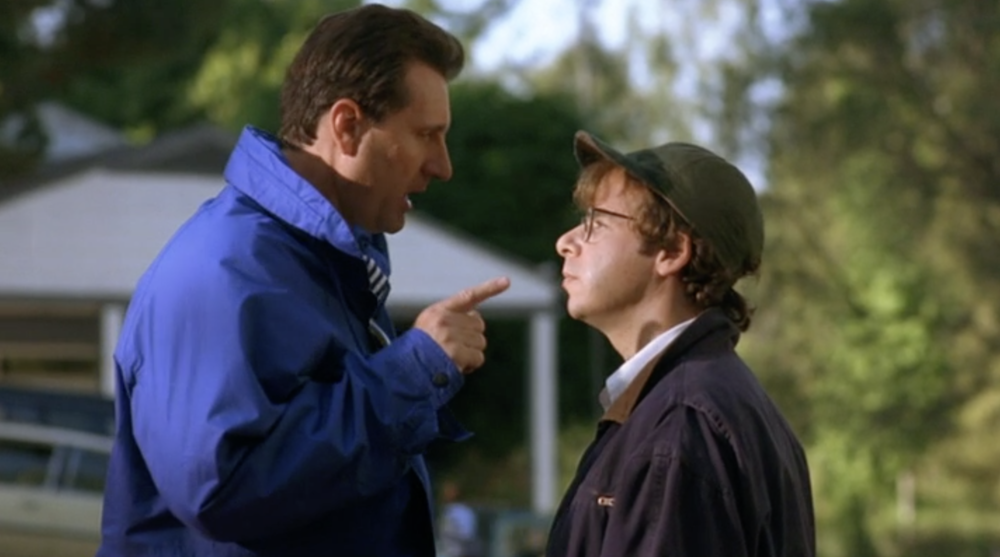 Meet the O'Shea brothers. Kevin, left, portrayed by Ed O'Neill, is a hometown hero in Urbania, Ohio. He's a Heisman Trophy recipient, a Chevy dealership owner, and an all-around crummy big brother to Danny, played by Rick Moranis. Whoa. There it was again. It's like a modern "cellar door."
Danny runs a local gas station and has lived meekly in his brother's shadow since childhood. He's the single parent of Becky, aka "Icebox," presumably the first crush of every young boy who wished Topanga Lawrence could beat them up. Icebox tries out for the Cowboys, a local pee-wee football team coached by her decidedly sexist uncle. When Kevin denies her a spot on the roster, she mobilizes a ragtag squad of prepubescent outcasts to form their own team.
With the team assembled, Icebox and her pals are ready to take on Kevin O'Shea's Cowboys and prove, once and for all that through discipline, teamwork, and– hey, wait a minute! They still need a coach! But who can possibly tame this rambunctious pack of mouthy social rejects? Who will be their Buttermaker? Their Gordon Bombay? What man has the diligence and determination to turn this troop of timid, unathletic picked-lasts into winners? Who could possibly lead this band of slackers, miscreants, and ne'er-do-wells to victory?
THAT'S RIGHT, BABY. IT'S MORANIS TIME.
Danny and Kevin wager a bet: One playoff game, Giants vs. Cowboys, winner remains the sole pee-wee football team in Urbania. Personally, I think this is how the Super Bowl should work. Each year, the losing team should have to disband until we ultimately have just one NFL team, at which point we'll finally have an answer to the question: Can the Patriots cheat against themselves?
Meanwhile, shy, awkward Danny falls for Patty, a childhood crush who happens to be the mother of his cannon-armed quarterback, Junior, who Icebox quickly develops a crush on.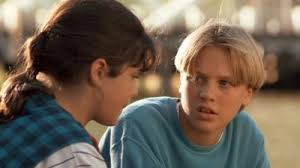 The logistics of these co-existing romantic endeavors' future is never discussed. What if Danny and Patty get married? Does Icebox continue dating her stepbrother? That's weird, right? What happens if Icebox and Junior call it quits? What's that Thanksgiving like? Movies are weird.
Anyway, it's now gameday. Icebox quits the team to become a cheerleader in an attempt to woo Junior, as per the suggestion of her terrible uncle. Danny is fine with this; her teammates are not. Kevin, having deviously thwarted an inexorable ass-kicking at the hands of his lovestruck niece, raises the stakes: his Chevrolet dealership, Danny's gas station, winner takes all.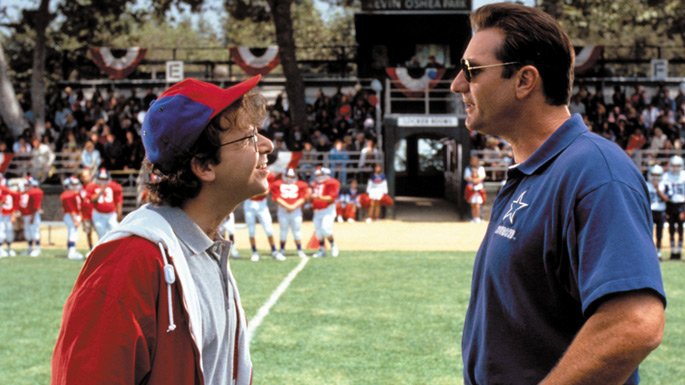 The Giants get crushed in the first half. Icebox throws down her pom-poms and returns to the field. The Giants give it their all, close in on the Cowboys, and ultimately execute a Fumblerooski trick play to pull out a 99-yard game-winning touchdown. Everyone kisses. Danny has, at last, earned the respect of his awful, annoying brother. It's a truly magnificent third act.
The Good
For most of the movie, what we see of Danny's relationship with his daughter is largely of the coach/player nature. We see he's exercised fairly permissive parenting since the death of Icebox's mom, but little else is known. The fact Danny is so eagerly willing to put his dignity (and ultimately, his gas station) on the line just so his daughter and her friends can play football demonstrates that he's not just a praiseworthy single parent, but an awesome friend-dad. Remember that childhood friend with the awesome dad? That's Danny O'Shea.
The Bad
I have no problems whatsoever with the character of Danny O'Shea, but Rick Moranis quit acting three years after this film's release. If you're reading this, please come back, Rick. We need you. We're sorry for replacing you with Stephen Baldwin in that Flintstones sequel. We truly are.
The Verdict
Little Giants is a master class in how to not live vicariously through your children. Some of your kids will want to play football. Others will want to become cheerleaders. Some will take a liking to the guitar. Others will paint. It's important to remember that your kid is their own person. Danny O'Shea understands this. The movie's most tender moment occurs the night before the big game when he places a cheerleading outfit on the vanity in his star fullback's bedroom.
No, YOU'RE crying.
Daniel O'Shea's Dad Grade: A-