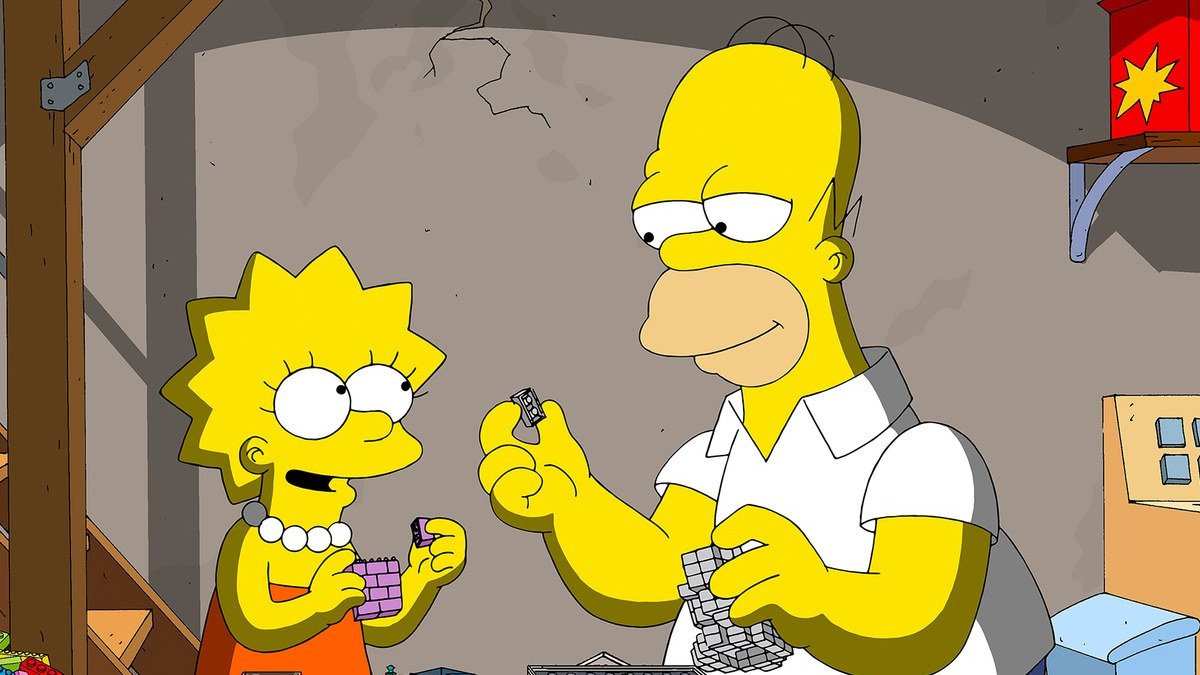 Credit: 20th Century Fox
D'oh! In whole year we've been doing Dad Grades, we've neglected to offer analysis for one of the most iconic, influential, beloved dads in the history of pop culture: Homer J. Simpson. Let's jump right into it.
STRENGTHS
By the end of any episode surrounding him and his kids, Homer Simpson has revealed himself to be, deep down, a caring and devoted father. Jumping the Springfield Gorge on skateboard to earn Bart's respect.
Working two jobs to afford Lisa's dream pony.
And as far as Maggie goes, who could forget this tug at the heartstrings?
WEAKNESSES
Wow. Okay. Where to begin. Chokes his son, for starters.
We know this is the same unrealistic cartoon violence they themselves satirize by way of Itchy & Scratchy, but we'd be remiss to omit that piece of information from this very serious analysis. Yikes.
Look at this.
That's a mace.
Don't worry. All uphill from here. Drinks excessively, can't forget that one. Again, fully aware cartoons operate within their own system of both physics and ethics, so we're good on smug comments condemning the actions of Wile E. Coyote or whatever. You knew this damn well this Dad Grade had to happen at some point.
Kept Bart out of school for some time to start a business that amounted to stealing and reselling grease. Multiple crimes in that sentence.
Oh yeah, DANGEROUSLY stupid. Jumped over Springfield Gorge on a skateboard Did we include that as a strength? Yeah, that was a dumb thing for him to do. I mean, a DRAWBRIDGE closed on his head one time.
Just an unprecedented level of ineptitude, really. A horrible example to set for your kids. We here at The Dad do not take such reckless abandon lightly.
You know what? Let's just stop with drawbridge on head. Doing a deep-dive on the paternal competency of Homer Simpson is like watching footage of hot dogs being made. Trust us, best to just throw some relish on that bad boy and enjoy it for what it is.
VERDICT
Over the past year, we at Dad Grades have offered analyses on countless TV and movie dads, all the while priding ourselves on doing so with both accountability and fairness. We aim for complete objectivity throughout every one of these super serious evaluations that should be taken seriously. We do not like what we're about to do any more than you do. It is with a heavy heart that we give our very first…
FINAL DAD GRADE: F
Check out our previous edition when we graded Tim "The Tool Man" Taylor!