Dad Grades: Marlin – Finding Nemo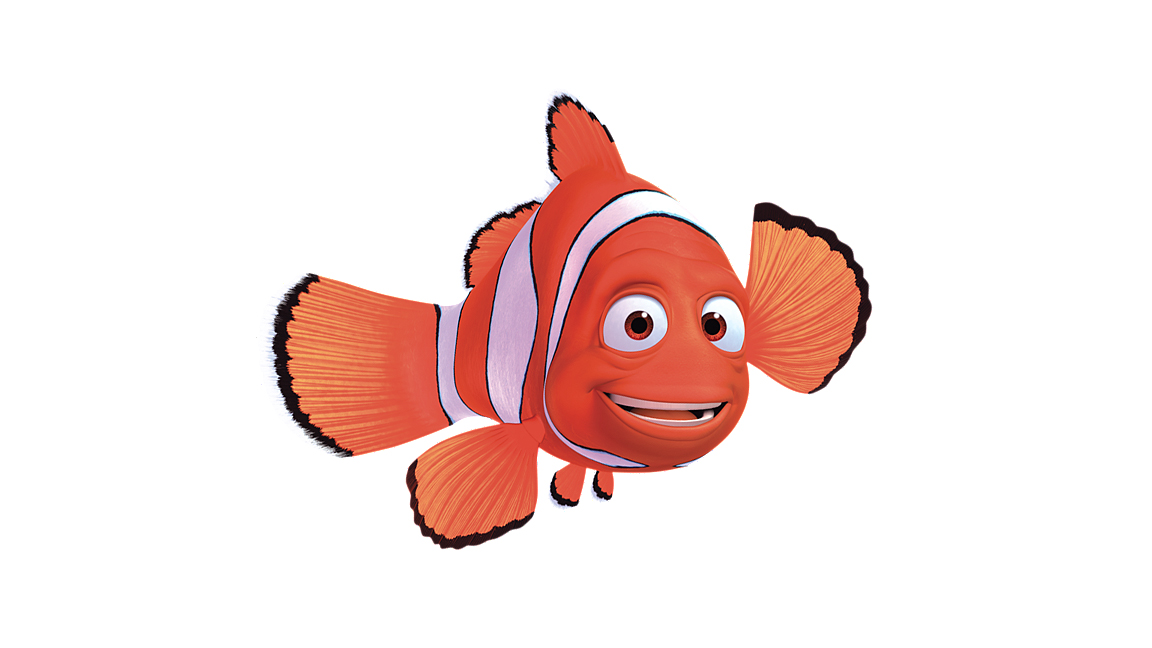 In this edition of Dad Grades, we revisit the hilarious and touching Finding Nemo, Pixar's 2003 meditation on fish fatherhood.
Finding Nemo takes place in the Great Barrier Reef, ostensibly one of Australia's top 5 reefs, barrier or otherwise. The movie begins with Marlin, a worrisome clownfish, and his wife, Coral, looking at a quaint oceanview home they've just purchased, a cushiony five years before the subprime mortgage crisis.
Although it's never addressed directly, the opening dialogue suggests they were one of those obnoxious couples intent on "flipping" this place.
Marlin and Coral are first-time expecting parents, their eggs nestled safely in the anemone. A barracuda shows up and knocks Marlin unconscious. He awakens, disoriented, his wife nowhere to be found and all but one egg missing. He names the surviving fish Nemo.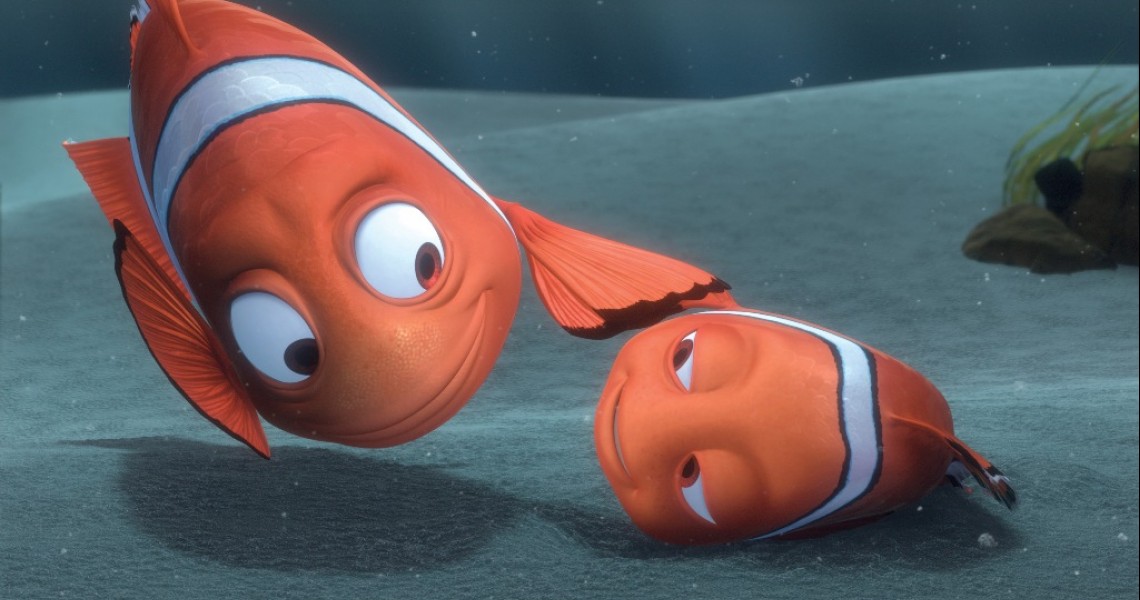 This unspeakable tragedy sets the tone for Marlin's character: an overprotective helicopter parent, a trait at its most evident when he panickedly follows Nemo on a school field trip. Nemo defiantly swims towards a boat and is abducted by a scuba diver. Marlin is now tasked with finding Nemo, just as the title suggests.
Along for the ride is Dory, a blue tang fish with severe short-term memory loss voiced by Ellen Degeneres. The two traverse the open seas, thwarting carnivorous foes and befriending 150-year-old sea turtles as they make their way to the Sydney Harbor, never losing sight of their objective: drumming up sequel anticipation that will ultimately yield $1 billion in ticket sales thirteen years later. Though we see little interaction between Marlin and Nemo, we learn a lot about him as a dad.
The Good
Marlin is a very watchful guardian, as illustrated in the first few scenes. His overprotective demeanor is portrayed, quite inexplicably, as a character flaw. But, I mean, have you LOOKED in the ocean?
Look at that thing. What the HELL is that?
Marlin is fully aware of these seemingly omnipresent dangers, and that's why he keeps a cautious, attentive eye on his only child. If anything, he's not protective enough. If your child ran the risk of bumping into this sort of grotesque evolutionary atrocity every time they left the house, you'd send them to school in one of those big plastic bubbles. Just kidding. You'd homeschool them. And you'd teach them every animal except that one.
The Bad
It's never stated how much time passes between the death of Marlin's wife and the abduction of Nemo, but I'm fairly certain it was enough time for him to find Nemo a stepmom. Being a single parent is difficult enough on land, where there aren't fish with sarlacc pits for mouths.
We're all sorry for your loss, Marlin, but it's time to move forward. As the old saying goes: There are plenty of fish in the sea who look exactly like you, if you're into that sort of thing.
The Verdict
No, really, what in God's name is going on here?
Have we all just accepted that this thing exists? Are we doing anything to stop them? Because we are so unbelievably screwed if this thing evolves legs. I'm going to assume that, somewhere, a legislative body of sorts is working tirelessly around the clock on a bill that would effectively eradicate this cruel prank of a creature from our beautiful oceans. Good lord. It looks like the snake from Beetlejuice.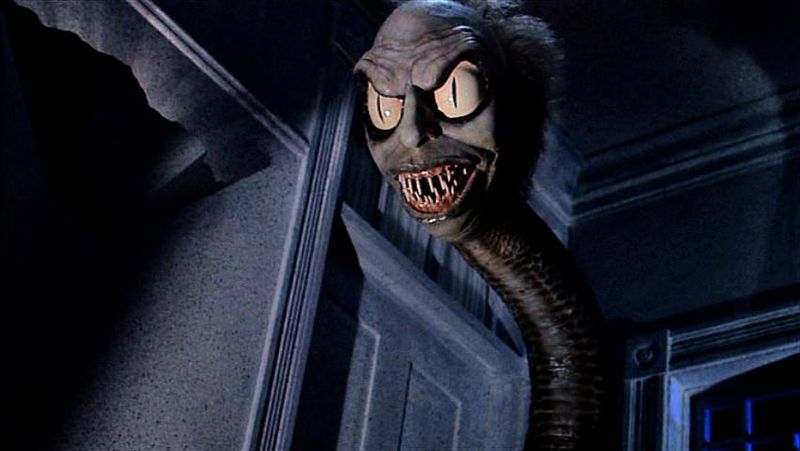 Marlin's Final Dad Grade: A-