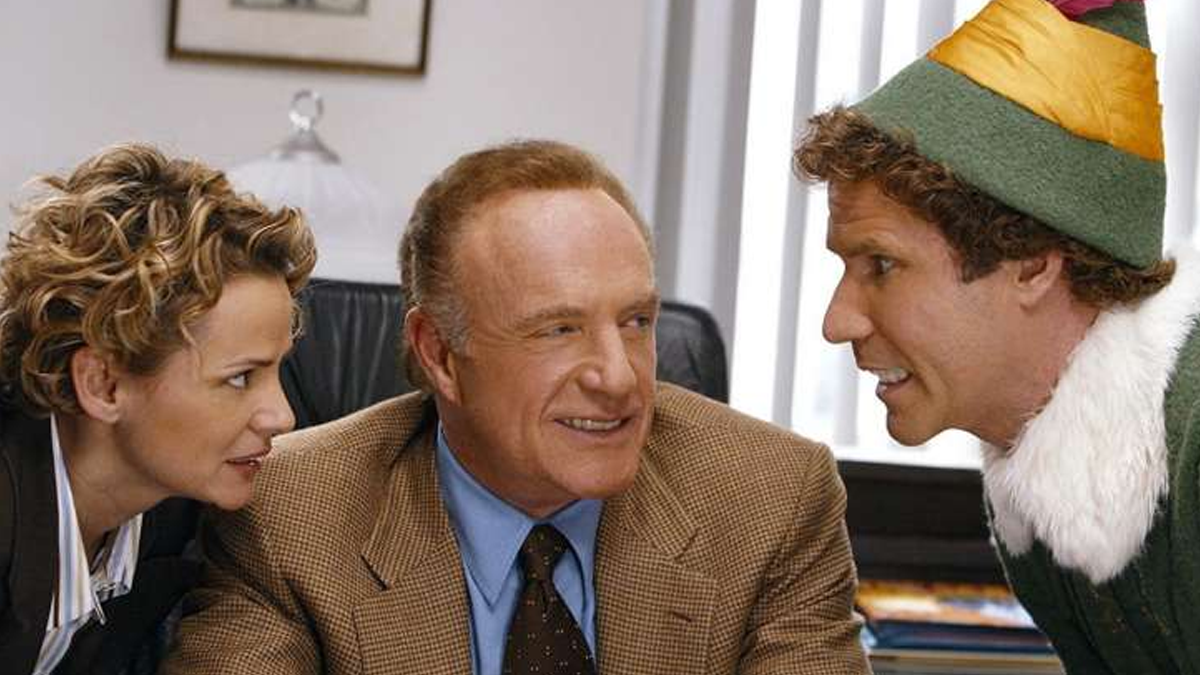 Credit: New Line Cinema
It's every dad's biggest fear: finding out you have a secret adult son just days before your big story pitch to the president of children's book. Not frustrating enough? Try this on for size: he also thinks he's an elf. In this week's Dad Grades, we take a look at Walter Hobbs from Elf.
DAD STRENGTHS
Walter's patience in this movie is really something to behold. Learning you have a long-lost adult son is a very serious matter. Unfortunately for him, Buddy the Elf is  a six-foot-three toddler.
Imagine. He shows up at your office in Manhattan and says, "Hey dad. I'm your son. I see you're busy, so let's catch up over hugs and dinner at a pre-agreed upon time and location, as adults do." Pretty exciting, right?
But no. Yours is eating cotton balls at the doctor's office.
We imagine that any most dads in this situation would have had Buddy committed. Psychiatrists, clipboards in hand, studying him through a two-way mirror. Biological son or not. We applaud your restraint, Mr. Hobbs.
DAD WEAKNESSES
It's easy to write off Walter Hobbs as a distant, emotionally unavailable workaholic. So we're gonna do just that. This might explain why his other son, Michael, quickly embraces Buddy as a father figure of sorts.
We understand that if you're clocking in at the Empire State Building, chances are you're gonna burn some midnight oil as holiday deadlines draw near. Walter's depicted as a hard worker, and we'd never fault him for this.
But really? Christmas Eve? Your company is so soulless and demanding that they'd have you come in on Christmas Eve?
If that's the case, Christmas Eve has to be just the tip of the iceberg. Birthdays, anniversaries. Who knows what family photos the children's storybook industry kept him out of. Take a couple weeks off to spend with your family, Suity McBusiness.
VERDICT
Despite his overcommitment to work, Walter Hobbs is a good dad. It's evident by the end of the movie that deep down he is a warm, understanding father. Even if it did take finding out Santa Claus was real for him to successfully remove the stick from his ass.
FINAL DAD GRADE: B-
Check out the last edition when we graded Goofy from A Goofy Movie