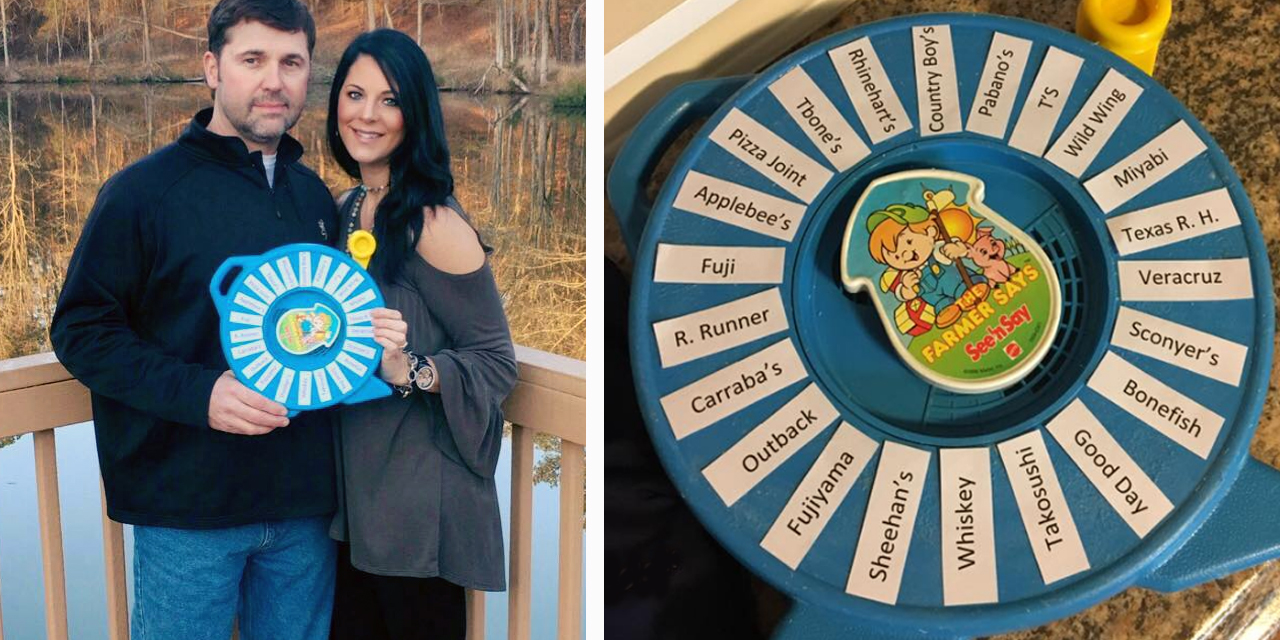 Credit: Facebook/Jerry Baker
Choosing a place to eat is rarely easier, and it just gets harder and harder with every new opinion you add to the mix. Ask any married couple or family of five how long it takes them to agree on a meal!
One dad got around all that handwringing with an ingenious hack: he took an old See 'n Say toy and turned dinner into a gamble!
Jerry Baker typed out the names of all the potential dinner destinations, printed them out, and taped them to the old children's toy, removing all the guesswork from the equation.
He posted his hilarious solution on Facebook. Because, as he said in his caption, "I'm tired of the 'it doesn't matter" Aren't we all?
Step right up and take a spin! You never know what's in store for tonight's dinner.
The internet agree; Jerry's creation went viral on Twitter and people chimed in with praise.
this is brilliant. This would remedy 40% of the headache around my place..

— Chy (@TapeFlip) February 1, 2017
Of course, not everyone was convinced there weren't some complications.
we'd land on "pizza joint" only to have another debate for 20mins

— ChrisG (@adabado523) January 31, 2017
And their personal modifications.
@TheReezinator I'm gonna make this for us but every option will be "chipotle"

— not mandy (@fakeladybird) February 1, 2017
Hey @jared_l_baker, let your dad know we fixed it for him. pic.twitter.com/8PyaaNxVlF

— Wild Wing Cafe (@wildwingcafe) February 2, 2017