Dad Hilariously Live-Tweets Excruciating 5th Grade Field Trip To Science Museum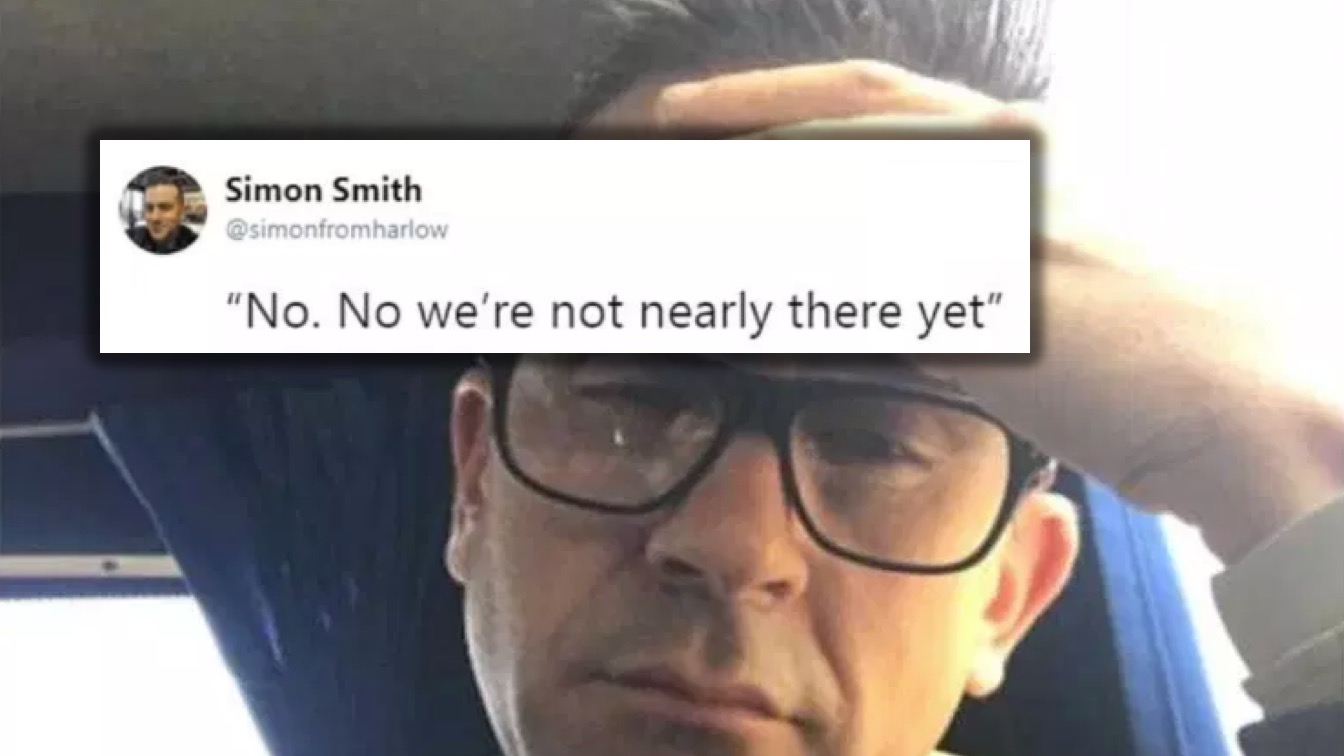 Field trips are a blast. For the kids. Maybe even for the teachers, who at least get to leave the classroom for a little while. But you know who they're not fun for? The chaperones. The class parents. The otherwise unaffiliated adults who decided to tag along to help with their kids' class, without realizing just how hellish herding a large collection of kids in a public place can be.
Just ask one UK dad who got drafted into duty for his fifth grader's class field trip. Well, don't ask him, because he probably doesn't want to talk about it. But he did tweet about it. And his commentary is hilariously, but only because we weren't there with him.
Simon clearly knew something entertaining was in the offing, as he announced his plans to tweet the fifth grade class's field trip to the science museum.
Just getting there took two hours on the bus – simply learning that fact alone would send me asking for the check! Two hours on a bus – each way! – with 60 10-year-olds? The only way I'm taking that field trip is if they're being dropped at military school.
Unfortunately for Simon, he was the one who went through basic training.
These being children, there are bound to be some cheeky ones who get all up in the face of the trip's chaperone. This being the UK, the cheekiness is undeniably British. The loudness, however, is universal.
Kids are fun, no matter which country you're in:
Simon wasn't exactly having fun, obviously. But it wasn't until he was handed a special bag that he started wondering why"Bruv"'s dad wasn't the one on this trip!
Simon was just coming to terms with his role as Bruv's nurse when he started to notice a bit of an odor emanating from the boys on the bus who, he'd previously mentioned, had all pretty much eaten their lunches within minutes of getting on the bus. As the dad of a 7yo, I can attest to young boys' fondness for flatulence.
Like any dad, you can tell he can't help but be a little impressed by the "quality" of the boys' emissions. Unfortunately the girls on the bus reacted a bit differently.
Finally, the reason for Simon's presence rears her head, and she seems none to pleased with him.
The overwhelmed dad ruefully shares the naive idealism with which he'd set out on this journey:
He knows better now. I think we all do.
Unfortunately, due to the internet being the internet, Simon was forced to make his Twitter private when he got some unwanted comments about his hilarious saga. These images of his tweets (h/t The Sun) are all we're left with.
Well, that and the indelible image of Bruv nearly throwing up in his lap amid a fog of 10yo flatulence. Somebody get this guy a "The Dad" t-shirt. I do believe he's earned it.