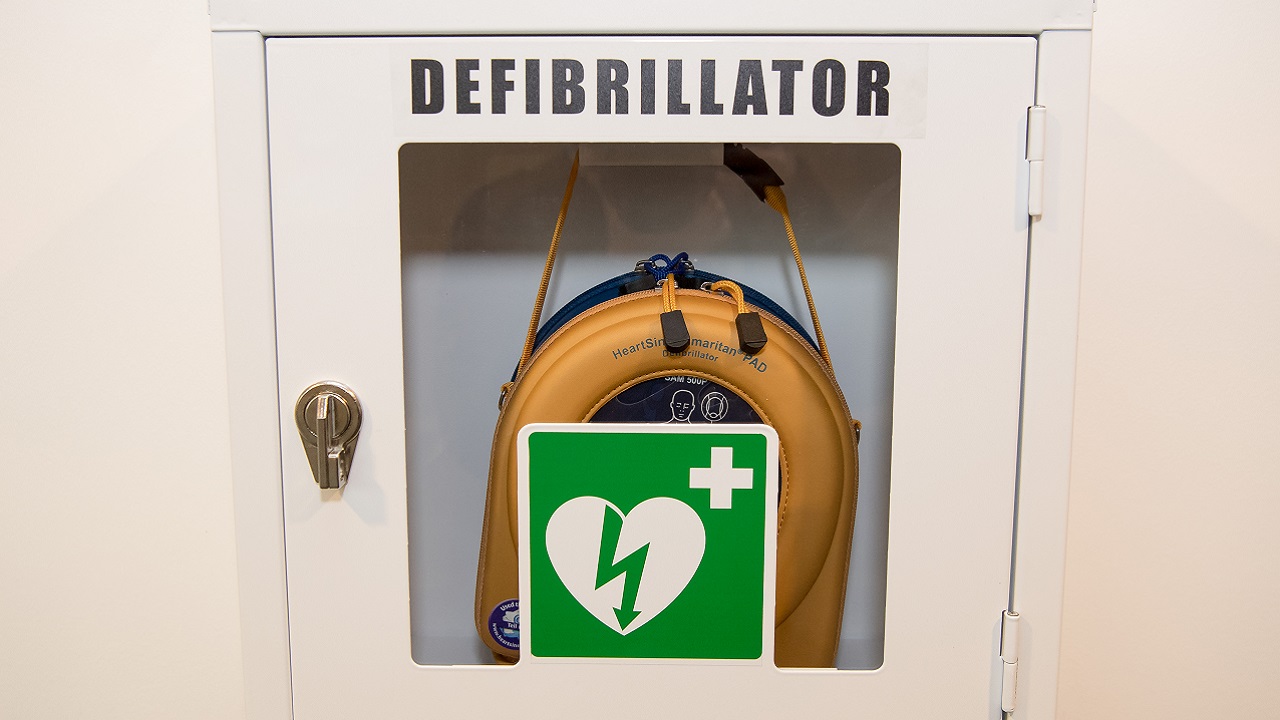 Credit: Getty Images/Picture Alliance
Most teens would be embarrassed if their dad worked at their school. But one teenager is incredibly lucky that his does.
Stuart Askew works as the premises manager at Steiner Academy in England where his 15-year-old son Ethan is a student. When Ethan suddenly collapsed into a former student's arms during phys ed, his dad was on the scene to help. And thankfully so was a defibrillator
As luck would have it – the defibrillator had only recently arrived at the school after the British Heart Foundation approved their application for one
And It get's even more astounding: Ethan's dad installed it.
"Literally two days before, I was sitting in the middle of the staff room putting the battery in it – and then the idea that the first person that it gets used on is actually my son… It's staggering," Stuart told BBC News.
Stuart was informed of his son's collapse by a few classmates, and when he saw someone performing chest compressions on his son, he knew it was no run-of-the-mill sports injury.
"I'm a first-aider at school, and with the number of stubbed toes and things like that you get on a daily basis you don't really worry when somebody says something like that – but I ran down to the field…As I was sprinting across, I realised somebody was doing chest compressions on him and it kind of takes a couple of seconds to realise what that truly means."
He used the defibrillator on his own son, and saved his life.
"It was very scary, but as soon as I remembered we had a defibrillator I kind of didn't doubt it would have an OK ending. It was a terrible and frightening experience but I never really had any doubt that that was it."
Ethan was taken away in an ambulance and put into an induced coma so that doctors could perform surgery. Turns out he had a narrow artery that was having trouble delivering oxygen during exercise.
I don't think Ethan has any issues with his dad working at his school anymore.