Dad of Five Daughters Finally Has Son, Can't Believe It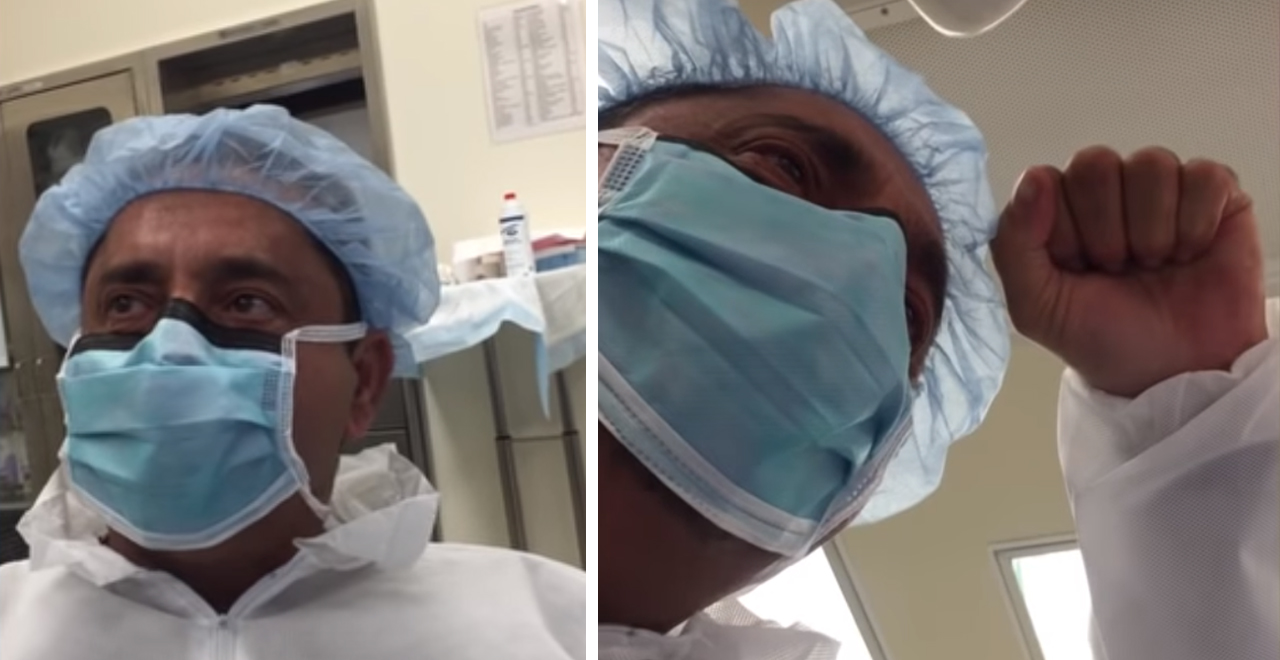 My wife has four sisters.
We have two kids now, I can't even imagine having a third, let alone a fourth. And my wife has a brother too! Her parents had five kids, and the boy came last. My father-in-law was simply desperate for a son, so he just kept at it until he got one.
I don't know that the dad in this YouTube video had the same mentality, that he wasn't gonna stop having kids with his wife until he got a boy, but judging by his reaction, he's certainly thrilled about it!
The video shows Dad in the delivery room, sitting in a chair in his scrubs and mask, awaiting the arrival of his sixth child. When the kid emerges, it's clear the couple hadn't learned the gender in advance, because he is shocked and surprised and simply psyched out of his mind about the fact that he finally landed himself a boy.
He bursts out of his chair and exclaims, "Yeah baby! Oh my god! I GOT A BOY!"
The doctor can be heard asking him how many boys he has, and he responds incredulously, "This is the first one after five girls. Oh my god!"
Overwhelmed, he has to sit back down to compose himself ("I'm lightheaded.") before telling his wife, "Babe, we did it!" After five girls, Dad obviously didn't expect anything different. But boy is he thrilled with the change-up.
The hilarious, happy video of the dad's explosive reaction has nearly 800,000 views. Check it out!