Dad of the Month, April 2019: Mike McGowan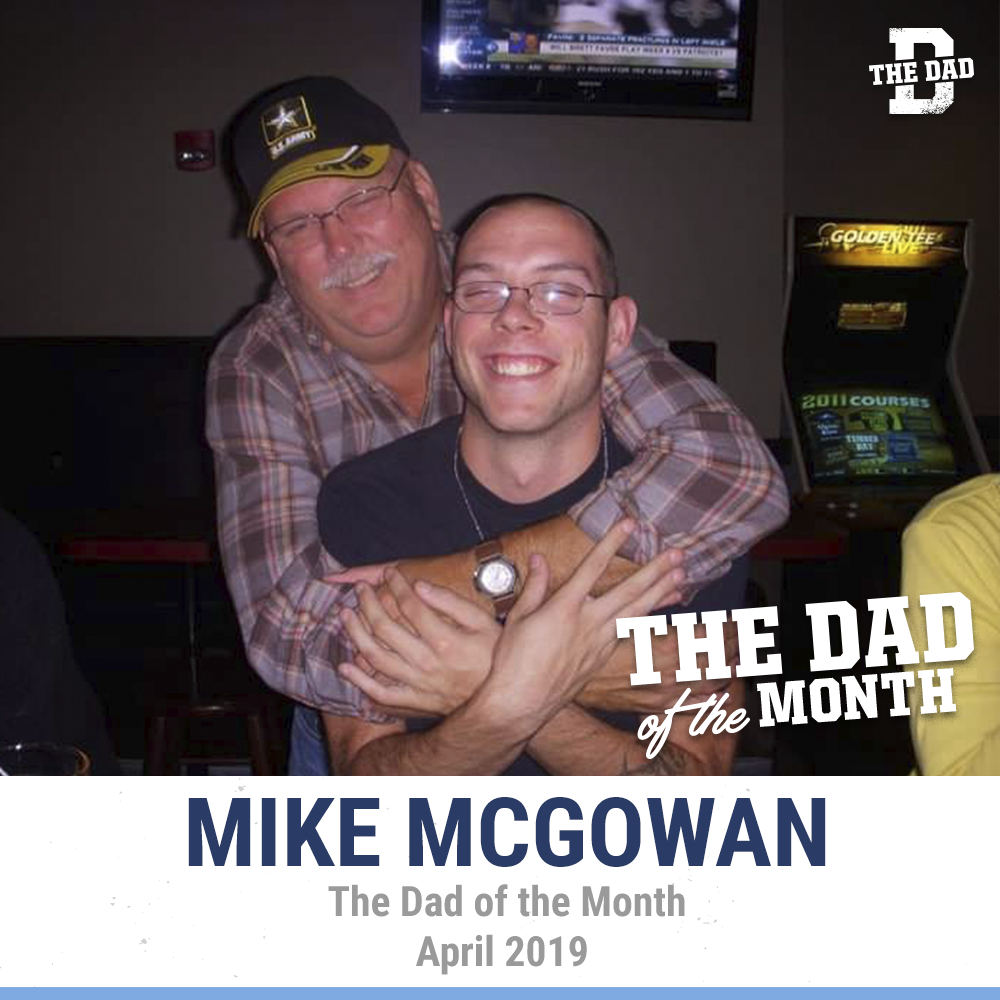 We are happy to announce The Dad of the Month for April 2019: Mike McGowan. Throughout his fatherhood journey, Mike has continuously stepped up in a big way to be a positive inspiration in his kids' lives. Read about Mike in the nomination from his stepson:
"This is my stepdad. His name is Mike. He is the greatest man on the planet. He has been there for me since I was 12 years old.
My biological father was a drug addict and criminal, but my mom refused for me to be exposed to that. I grew up with my mom, grandma, and grandpa and they took good care of me, but I never had a dad to talk to. I was bullied and picked on constantly at school. I never stood up for myself and was often depressed.
The first time I met Mike, even though I was little, I told him to never hurt my mom's feelings, and he obliged. He's been in the picture ever since. I put that man through hell and he never gave up on me. I could have easily succumbed to addiction, but Mike treated me like his own son and kept me on the right path.
Before Mike met my mom he was married to a woman named Sue with 3 children from a previous relationship. Without hesitation he became a father to them. Sue and Mike also had a child together, my half-brother, Stephen. Mike and my brothers lost Sue to a grueling battle of cancer. All along, Mike was an unwavering pillar of love and support for everyone.
In 2013 our family tragically lost Stephen, Mike's only biological son. Stephen was a soldier in the army. Even then, Mike remained our rock and everyone's shoulder to lean on. That Christmas, my wife and I decided to legally change my name to McGowan to honor Mike, who is truly my father. We also changed my son's name to McGowan, because Mike deserves to have his name carried on by the next generation. He is my superhero and I believe more than anything that he deserves this."
To celebrate Mike's tireless contributions to his family, we're giving him $500 and special edition dad gear. Enjoy. Thank you for being a role model for your kids and for dads everywhere. We salute you.
Click here to read more or nominate a special dad in your life.