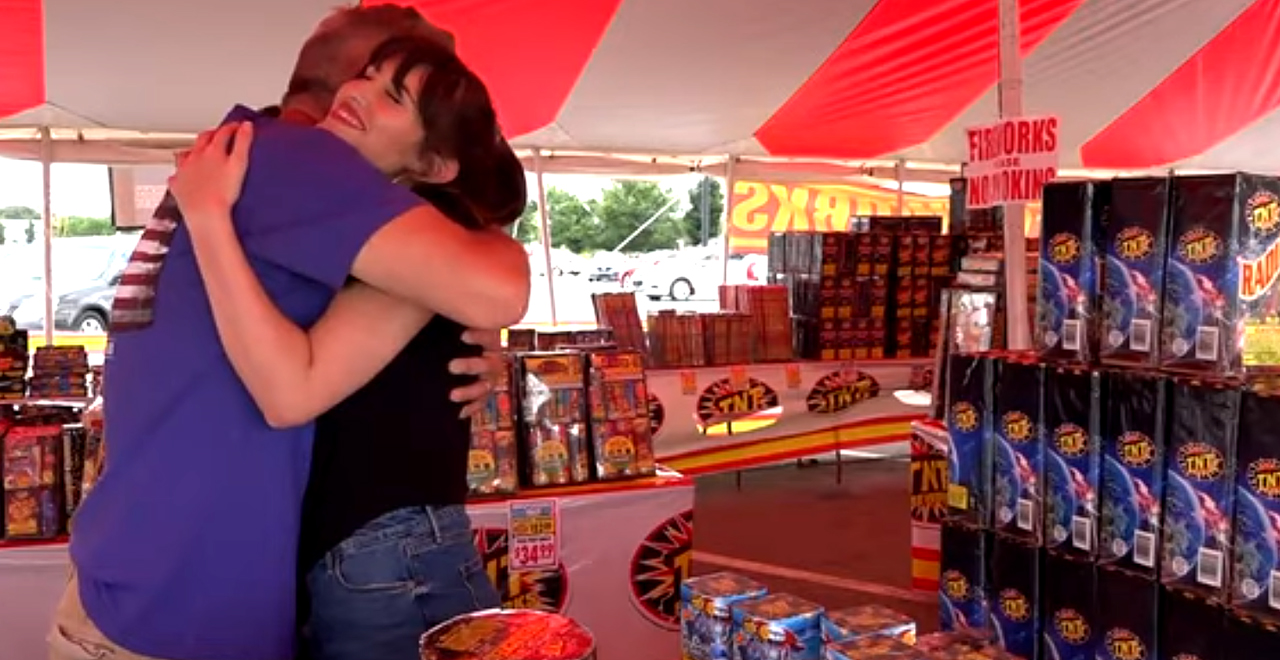 Credit: YouTube/Inside Edition
Weddings are expensive and often require a lot of creativity when it comes to financing them. So when a dad from Arkansas found out his daughter was tying the knot he started thinking outside the box.
Heath Bryant said he wanted to give his daughter Sarah the wedding of her dreams. He also told KFSM he's never sold fireworks, but that his family "loves fireworks." While he certainly sounds like a dad who loves his daughter, it doesn't sound like the most solid business plan. He's basically opening a volatile version of a lemonade stand.
Admittedly, I know very little about the economics of fireworks stands, but as the saying goes "aim for the moon, even if you miss, you're still among the stars." His plan will either goes off with a bang or up in patriotic smoke.
"When they proposed the idea, I thought 'that's a little crazy, but it just might work,'" his daughter told KSFM. "If anyone could make it work, my dad could."
That should probably be amended to: "If it could work anywhere, it would be in America, on July 4th weekend."
And whatever inventory remains can be set off all at once, which would make for a pretty explosive wedding.