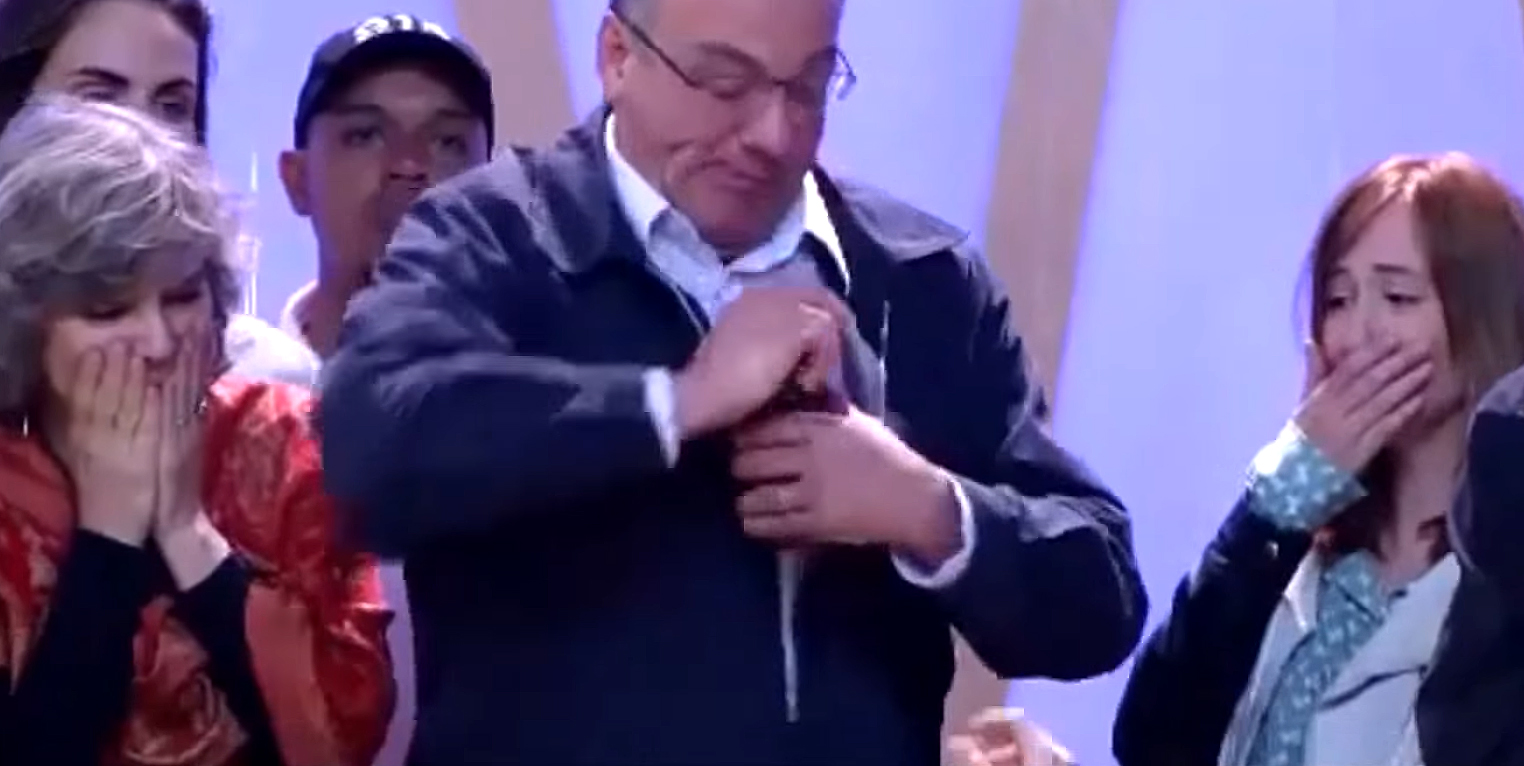 Credit: Twitter/afroindievibes
Dads sometimes get a bad rap. We're called babysitters, we're considered secondary parents, we're portrayed as doofuses on sitcoms and in commercials. We're making strides, and things are changing but we still have a ways to go.
Unless you're talking about two things: killing spiders and opening jars.
In those two arenas, dads are the undisputed champions. And one dad brought our legendary jar-opening prowess back into the spotlight, thanks to his heroic moment on a recent reality show competition.
The incident, which took place on Brazil's version of "Masterchef," is actually a few years old, from 2015, but it was recently resurrected on Twitter, bringing a whole new round of praise to the dad for his show of strength.
Elisa Fernandes was competing in the show, racing to complete whatever meal she was making, when she found herself unable to open the jar of jam she needed to make her dish. She wrestles with the jar for a while as her family and various onlookers get increasingly concerned. She tries elbow grease, she even tries a knife, to no avail.
She knows what she has to do.
Finally, not wanting to waste any more time, Elisa throws up her hands and races over to the stands, where her father was watching, and hands the jar up to him, which he quickly opens WITH EASE, to a cheering crowd. Because he's HER DAD and THAT'S WHAT DADS DO.
Elisa, who, thanks to her dad, was no longer encumbered by tricky strength-based obstacles, went on to win that season of Masterchef.
Watch his moment of triumph: