Dad Rescues 3-Year-Old After He Plummets Down a Manhole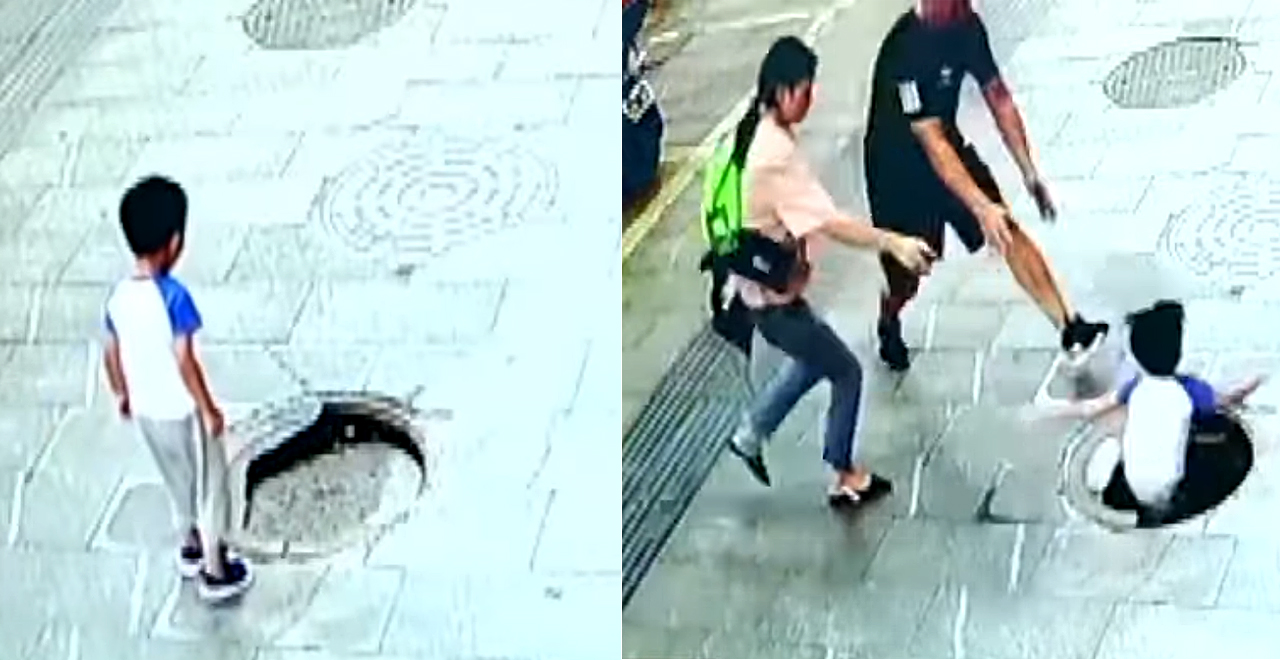 Toddlers are reckless. They're ignorant. They don't know anything and they don't know that they don't know anything. One of the things they don't know is fear or common sense. Which is why it's so important that toddlers have the benefit of an attentive adult watching out for them.
It's especially good when that adult ends up being a superhero.
That's what happened in China recently when a three-year-old boy did what three-year-old boys do and put himself in harm's way. To be fair to the kid, it wasn't entirely his fault, as the manhole cover was broken. But to be fair to the manhole cover, it was CLEARLY broken, and the kid even hesitated when he saw it as if he knew something was amiss.
Of course, toddlers gonna toddler, so he ignored his instincts and stepped directly onto the broken manhole cover anyway, immediately plummeting down below the street.
Thankfully, Mom and Dad were right nearby, walking the street with him, and Dad sprung into action. He initially tried climbing in after his son but that quickly proved impossible, so instead, he laid himself flat on the street and reached down to retrieve his son. He was able to, incredibly quickly, and the three-year-old was pulled to safety. He suffered nothing more than minor bruises.
The whole scene was captured on surveillance video, and the footage received over 200,000 views after it was shared on Inside Edition.