Dad Runs Ironman Triathlon With Late Son's Rugby Ball in His Arms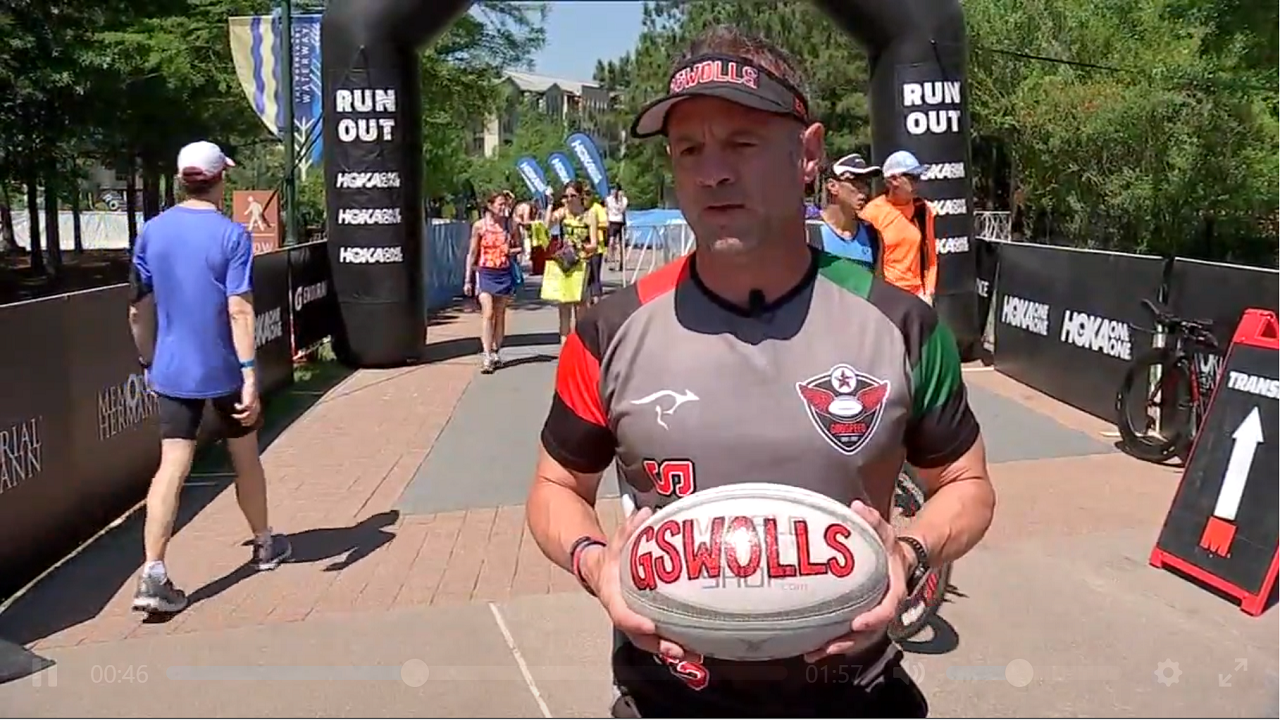 Competing in an Ironman Triathlon, which involves 2.4 miles, biking 112 miles, and running 26.2 miles, is insanely difficult under the best possible circumstances. It's even harder when you attempt the marathon portion while carrying a heavy rugby ball.
Add the immense grief of losing a son to the mix and it seems downright impossible.
But that's exactly what Steve Soileau did last month in Houston, Texas.
Back in December of 2017, Steve's son Garrett was home for winter break when he got in a car accident and was killed. Only 22, Steve was a passionate rugby player, and his dream was to spread enthusiasm for the game and get kids involved in playing it.
To honor his son, Steve ran the Triathlon with Garrett's rugby ball, marked with his nickname, G-Swolls, the whole way.
"A friend of his left this ball at the accident site," Steve told Houston's ABC 13. "I feel him when I'm running, and I think Garrett would be really proud that we're carrying on his legacy."
It was Steve's first triathlon, and it was a helpful stress reliever.
"It's been tough, but training has helped me," he said. "When I'm on my runs, I cry, I deal with my emotions, it's my opportunity to get rid of some stress and deal with it."
The family has created a memorial foundation in Garrett's memory, which you can learn about here.
You can watch the local news coverage here.