Dad Runs Marathons With Disabled Son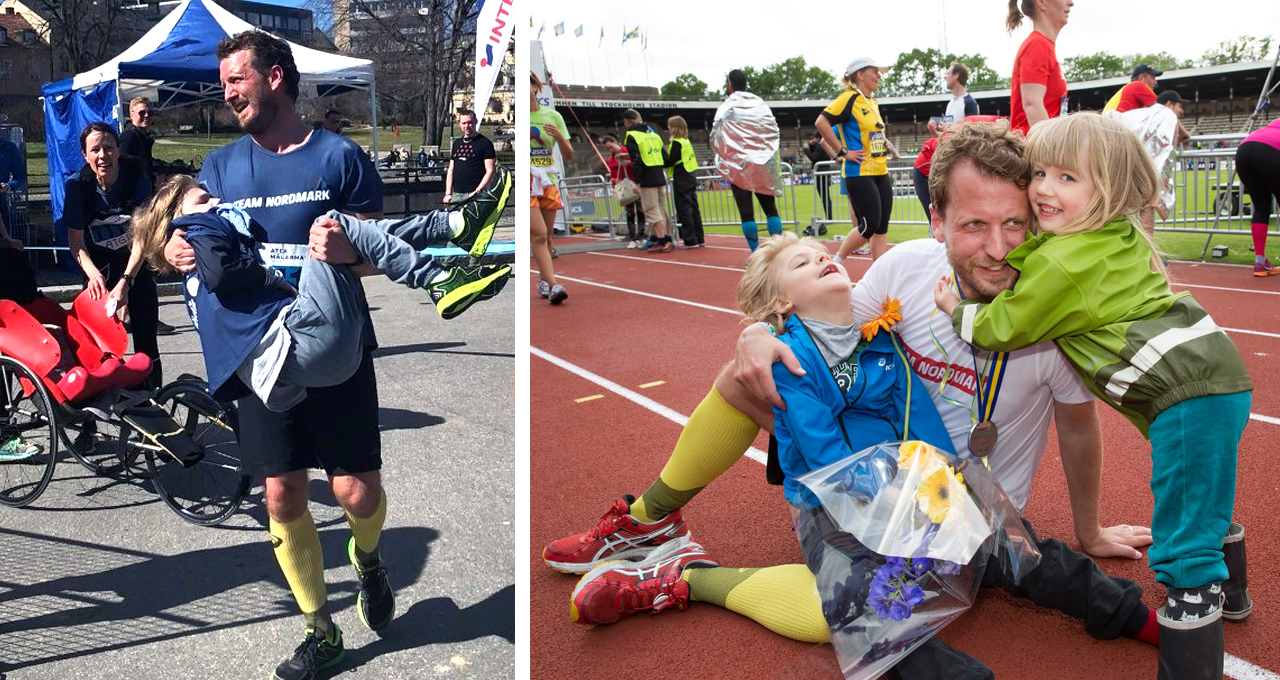 Running a marathon is not easy. People train for months, if not years, to accomplish the goal. It's difficult, grueling work. And that's when you're running it by yourself. Imagine if you were pushing or carrying someone else!
That's exactly what one dad has been doing for the past three years, but it's not out of ego or a sense of competition. He does it to bond with his son.
Mikael Nordmark has been running the Stockholm, Sweden Marathon for three straight years, and each year he's brought his son, Hugo, along. Hugo is now 9, and suffers from lissencephaly, a brain disorder that afflicts him with epilepsy, cerebral palsy, and impaired vision. Children diagnosed with the disease have an average lifespan of about ten years. And Mikael wants to make every moment count.
"It's always been a challenge for us to find things to do together, in that Hugo has such limited mobility. When we found this way to do something together as father and son, it became our thing. It's been huge for us and we feel really strong when we're out running," the dad told Newsner.
Mikael runs the 26 miles while pushing Hugo in a stroller.
They've managed to finish the race in just over their goal time of four hours, but again, that's not why they participate.
"It's about showing other parents of children with disabilities that you can do a lot more than you think. And we really have achieved something. We arranged a private race last year and nearly 20 teams like Hugo and I showed up. They had been inspired by us," he said.
2018's race was the duo's fourth marathon together, as Team Nordmark, and they're already making plans for the next one!