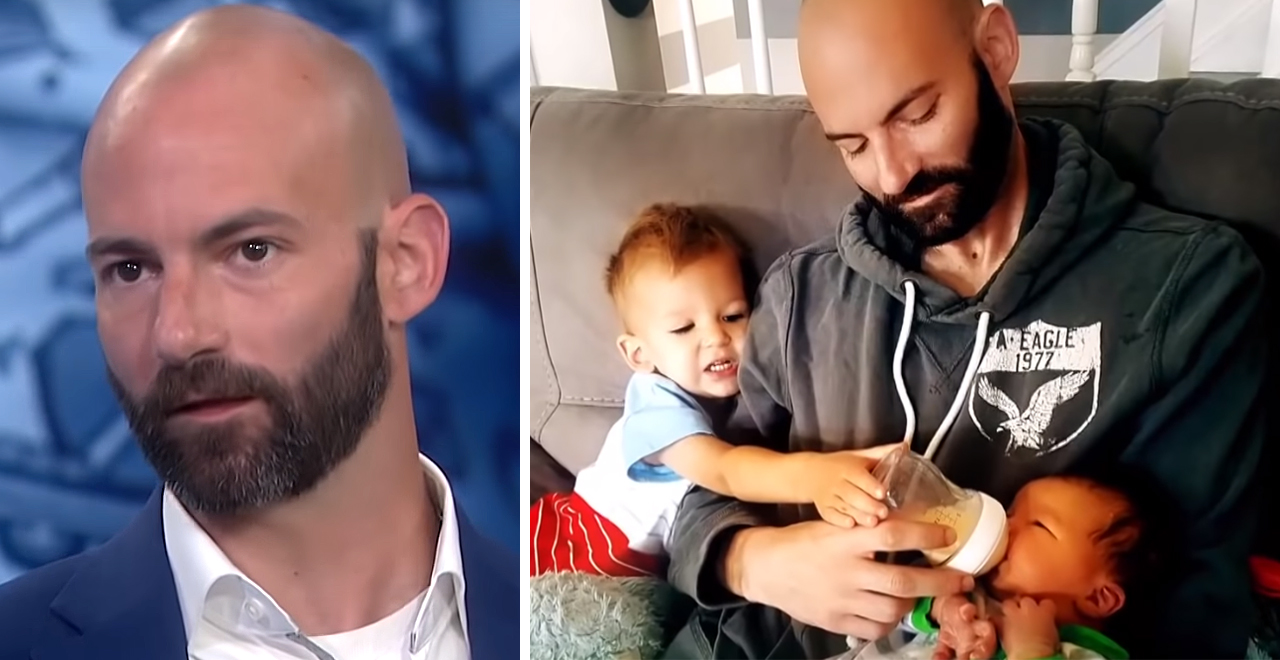 Credit: YouTube/Today
It's no secret that the parental leave situation in this country is not great.
Many employers don't grant new mothers enough time off of work to bond with their child or to deal with the new reality of having an infant in the house, and most employers don't grant dads any time off. Fathers are an essential part of the parenting process (duh!) and just because we don't actually give birth doesn't mean the process of onboarding a new child into your life doesn't take a toll.
Over the past few years, as dads become more and more vocal about our role as caregivers to our kids, efforts to improve both paternity and maternity leave have ramped up.
One dad in particular recently made waves when he sued his employer, JP Morgan Chase, for sex-discrimination because they didn't grant new fathers who worked for them the same time off as they gave new mothers. Earlier this summer, Derek won his class-action suit.
"I'm proud that since I filed my charge, Chase has clarified its policy to ensure that both male and female employees who wish to be the primary parental caregiver have equal access to those benefits," Rotondo said in a statement.
After his son was born in 2017, Rotondo requested that Chase, where he'd worked as a fraud collector since 2010, grant him 14 weeks of parental leave. At the time, mothers were given 16 weeks, while dads got a mere two. He filed a complaint with the Equal Employment Opportunity Commission, and in December, Chase granted him the weeks he'd requested and improved their policy to ensure equality for primary caregivers, regardless of gender.
"We are pleased to have reached an agreement in this matter and look forward to more effectively communicating the policy so that all men and women employees are aware of their benefits," Reid Broda, associate general counsel at JPMorgan, told CBS News. "We thank Mr. Rotondo for bringing the matter to our attention."
In addition to the change in policy, Chase is paying $5 million to compensate male workers who didn't receive the same parental leave as moms, from 2011 to 2017.