Dad Takes 2-year-old Bungee Jumping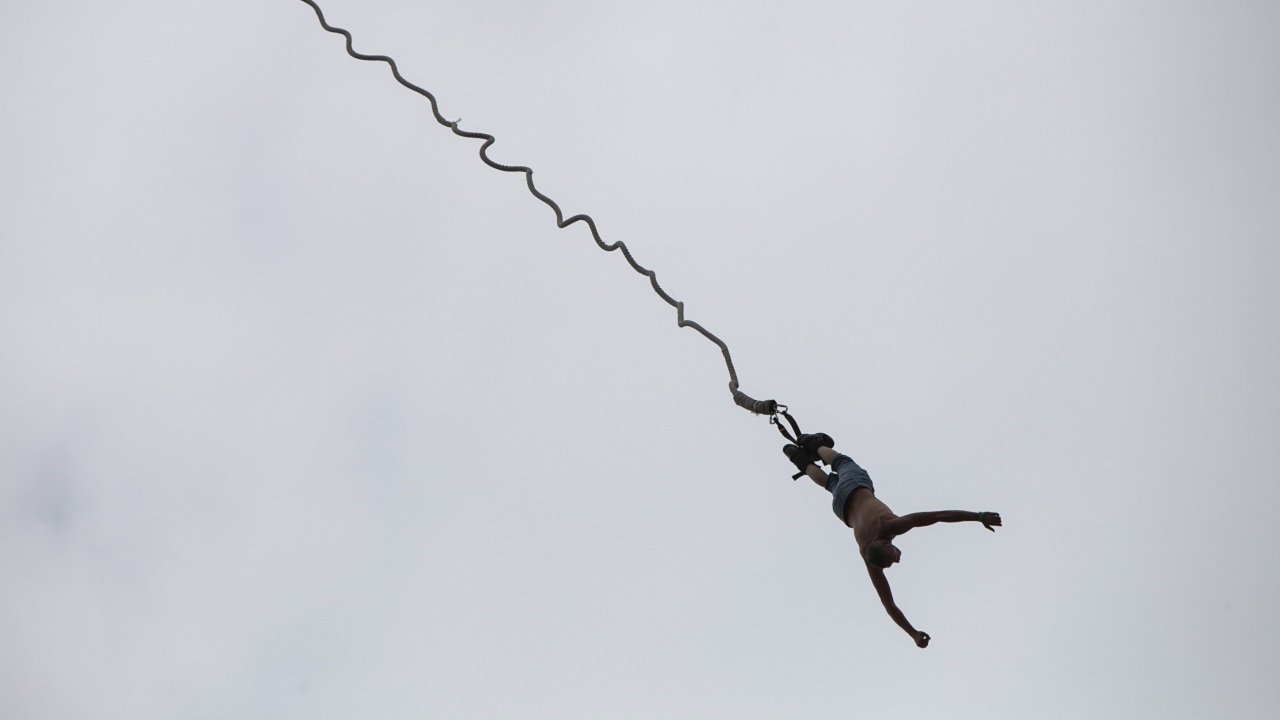 That doesn't sound like a good idea
Dads have a reputation as the carefree, sometimes careless parent. In ads and movies and sitcoms, dads are often depicted as well-meaning but bumbling, as capable professionals but clueless caregivers.
Despite more and more men serving as the primary parent, often as the stay-at-home parent while mom goes off to work, and fathers being more active at home than in previous generations, we get a bad rap.
Sometimes, stereotypes exist for a reason, and dads have been something of the secondary parent for generations. It will take years before we get the respect we deserve.
Of course, pulling stunts like this are not the best way to go about it.
Last week, Rentas Adventures, an outdoor excursion company, posted an Instagram video of Redha Rozlan, who is some sort of reality TV star in Malaysia, going bungee jumping. With his 2-year-old daughter. Who wasn't wearing a helmet and was being grasped in her father's arms.
The post has garnered some attention, with nearly 2000 likes and over 500 comments, with most people questioning Redha for endangering his daughter.
"Why was this even allowed??" remarked user Alien41623.
"Very irresponsible, you risking your child life. The authorities should give sanction to the organizer and parent. Not a good example at all," said user Jasminesagita.
Redha came to his own defense, insisting that his daughter was strapped in (it's hard to tell in the video) and that she loved it. I'm no body language expert, but the way she's clinging to her father's neck doesn't exactly scream enjoyment. It reads more like fear to me.
Some commenters on the video are defending the father and claiming that Americans, used to coddling and "helicopter parenting" their kids, can't understand the cultural differences that make such daredevil parenting acceptable, and on a certain level that may be true.
There are plenty of overprotective parents out there whose intense oversight may limit their kids self-esteem and willingness to take risks. But that's usually more about monkey bars and football.
Not bungee jumping with a toddler.