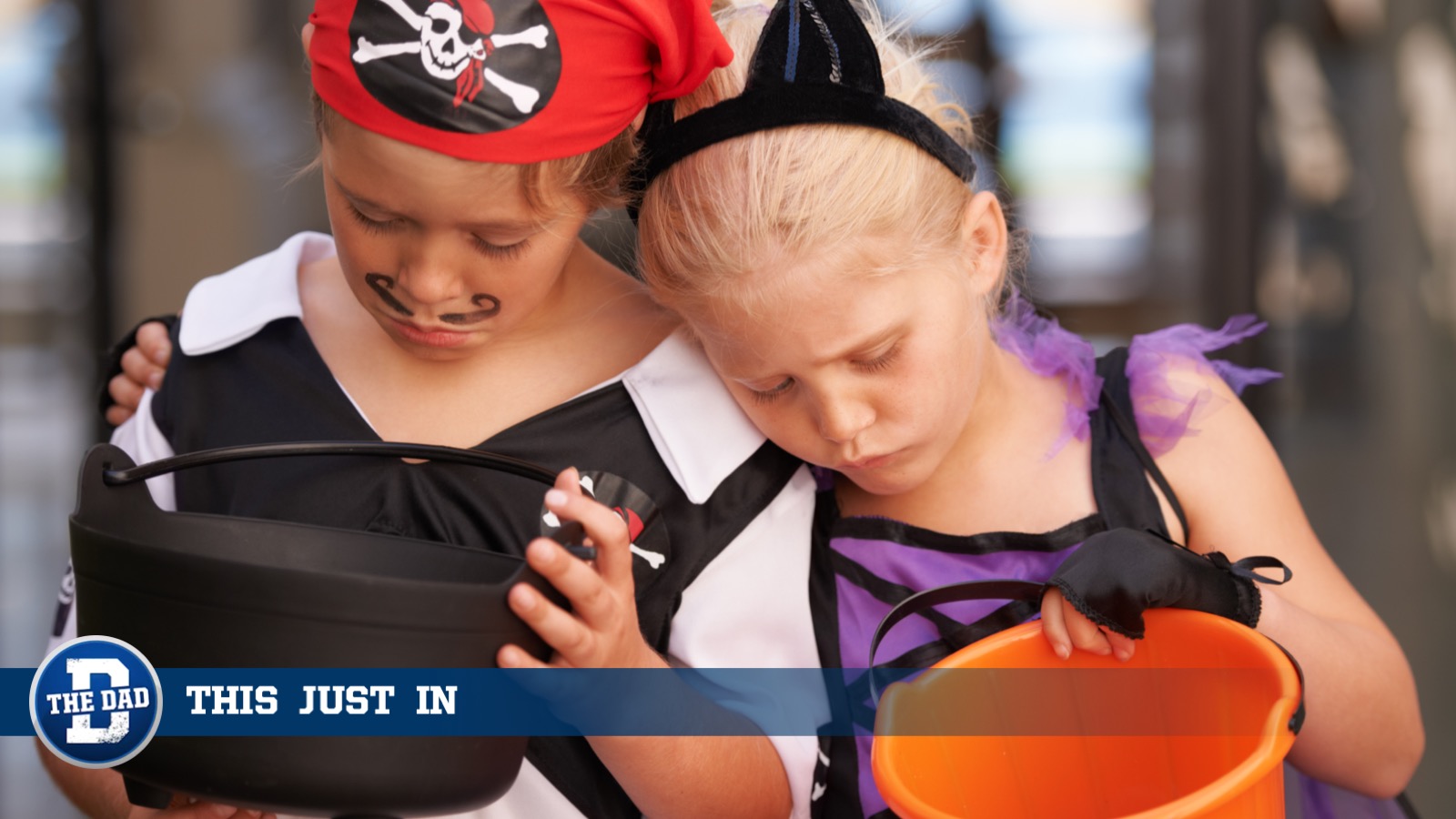 Credit: Getty/PeopleImages
Halloween is a beloved holiday for children across the nation, but this Halloween will bring a little less joy than normal, as the "dad tax" on Halloween candy is projected to be at record highs this season.
"Yeah, um, I think it has to do with like, inflation or something?" said local dad Austin Gordon, who was salivating at the anticipation of a serious fun-size Snickers influx into his life.
Experts say the economy, along with "epic" improvements in the confection industry, are to blame for the sharp increase.
"There are actually some very sound economic principles behind the move," said economic professor Dr. Marvin Allen. "We saw a significant cut to the dad tax during the economic downtown of 2008, due to higher amounts of inexpensive candy, such as candy corn, miniature Tootsie Rolls, and Good 'N Plenty. Now that conditions have improved, it's reasonable to expect a higher amount, especially with a significant increase of dark chocolate Kit Kat and Almond Joy in the market."
"Basically, the problem boils down to this: there's too much good freaking candy."
Whereas the Halloween candy dad tax was once measured in pieces, handfuls are the new norm. Some experts say it's not unreasonable to see it as high as 30 percent for premium chocolate candy and above 50 percent for any full-size bars.
"This is a holiday for children, and they are the priority here," said dad Tyler Godwin. "And the truth is, too much of a good thing is a real danger, so taking a little off the top is really just to help keep them safe."
Every dad contacted for this story said candy is obviously unhealthy and that they normally wouldn't eat much, but are planning to eat an unprecedented amount on Halloween night, because making that sacrifice for their kids is "part of being a dad."
Despite being completely plausible to parents, THIS JUST IN is satire and intended for entertainment purposes only. For more stories like this one click here.