Dad-to-Be Suffers Ironic Groin Injury When Gender Reveal Backfires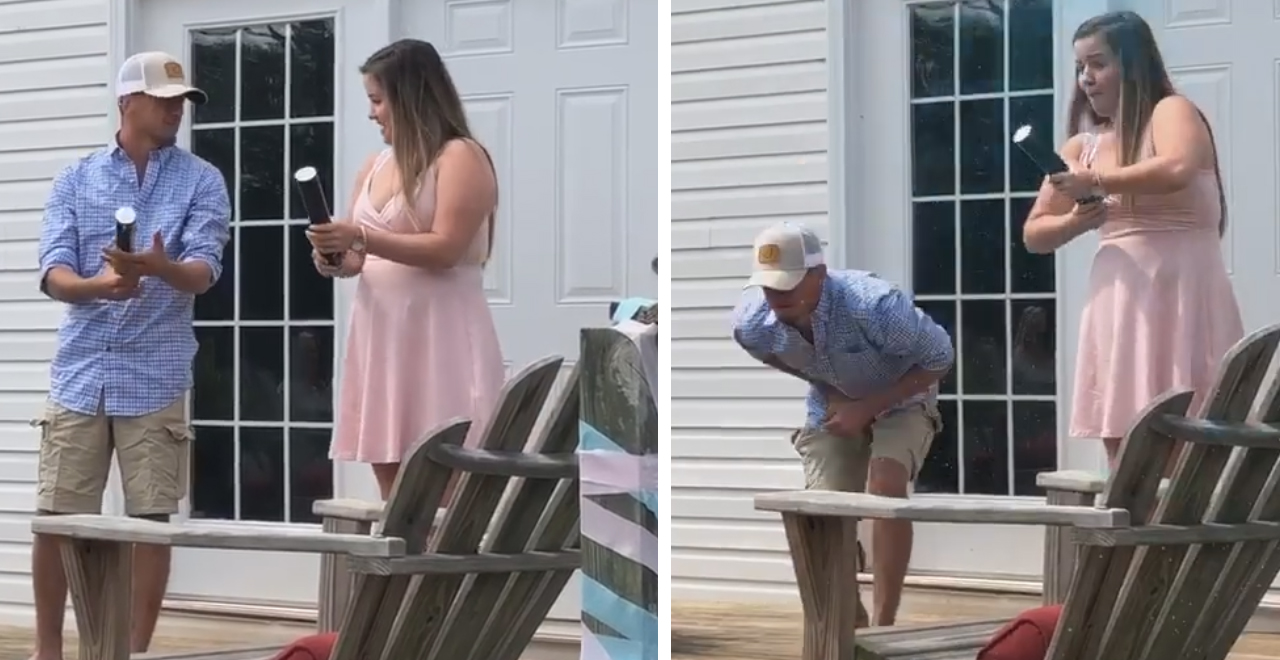 Deciding to do a gender reveal party can take some cojones, and this one certainly did.
Parker Stuard and his girlfriend, Micah, from Tennessee, recently invited their family to watch as they opened smoke canisters to announce the gender of their first (and possibly last!) child. As they stood smiling at each other on the deck, their family counted down to the special moment, but as soon as Parker opened his canister, he was unable to celebrate his baby boy given the cannister's cap was launched into his groin.
The stunt backfired. Literally.
Parker decided to share the hilarious event, and his pain, on Facebook, where it has received hundreds of thousands of views. He captioned it with "I reckon one child will be enough!", with one of his friends commenting, "I laughed way harder than i should have!"
Micah posted another video to Facebook shot from an alternate angle, this time in painful slow-mo. She captioned the post "guess we're never having kids again!"
At least when this dad looks back on his 15 minutes of fame, he can definitely say he had a blast.
Check out how another family in Florida used an alligator for their gender reveal.